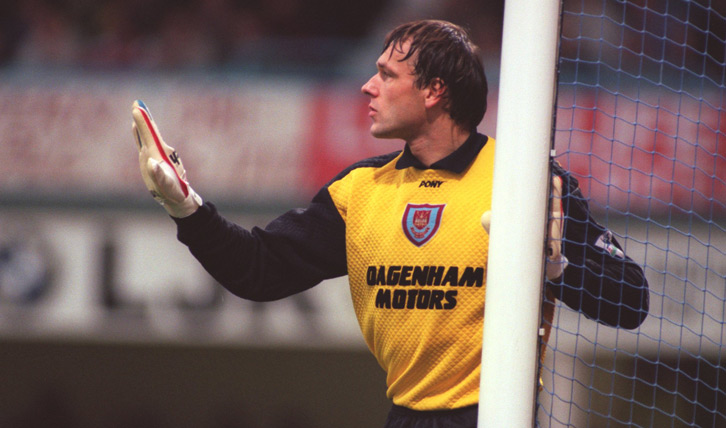 To mark 31 years to the day since he signed for West Ham United, iconic goalkeeper Luděk Mikloško reveals the story behind his transfer to the Irons in February 1990...
"My name is Ludo Mikloško, I come from near Moscow, and I play in goal for West Ham!"
If you have ever been to a West Ham United match – just one, either home or away – there is a very strong possibility that you will have heard supporters singing the above chant. 
Whether it be on trains, walking to the ground, in the stadium, or leaving after the game, the song dedicated to one of West Ham's most popular ever goalkeepers is a regular rendition on a Hammers' matchday; a tribute from the Claret and Blue Army to a shot-stopper who made 373 appearances for the Irons throughout the 1990s. 
Luděk Mikloško is undoubtedly an icon, but by his own admission a move away from his home country had not been on the cards for much of the first half of his career. 
During his eight years with Banik Ostrava, his native Czechoslovakia formed part of the Eastern Bloc; a socialist republic. It was not until the Velvet Revolution in 1989 – a non-violent transition of power in the country – that democracy was restored. Prior to that, the chances of an opportunity to play abroad was unlikely.
"When I was playing for Banik Ostrava, I would say the standard of football was better than in England at the time," Mikloško recalled. "It was a decent standard because, at that time, the players were not allowed to go to other countries.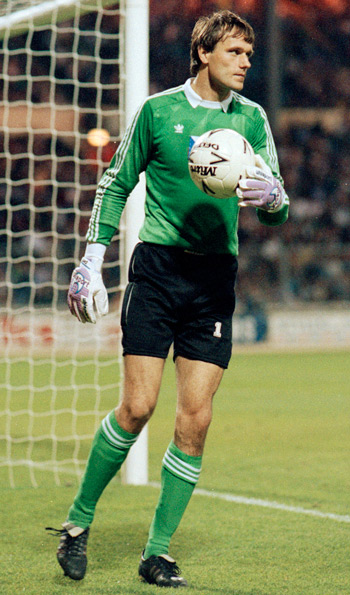 "The really good players had to stay in the country. That was the league's policy, to keep it strong.  After the Revolution, most of the young players and the good players went to the better countries, to play a better standard of football
"There was a rule at the time where players could go if they had played for the national team over 20 times, and they must have been at least 32-years-old which, of course, would be nearly the end of the career.
"Some players who were lucky went to Germany or Austria; just countries around us. There was no one though who could go to England, or further on."
Even the opportunity to watch, enjoy or study football from foreign lands was not one that was often afforded to Mikloško or his teammates. As an international for Czechoslovakia, the goalkeeper had the chance to at least travel with his teammates as they played against different nations.
"I was quite lucky, because I was in the international team, so I could travel and play against the top international teams. I went through all the categories, from under-15s to the men's first team. I was quite lucky in that I could travel. 
"Our team played friendly games In France and Germany, but we weren't allowed to move abroad and play. Even watching football from other countries was tough. We watched some German football, but it wasn't easy."
As the months passed by in 1989, change came to Czechoslovakia, and so to would change come for Mikloško. 
As December passed, with the nation transitioning into a parliamentary republic, the opportunity arose for the then 28-year-old to make a move he had only previously dreamed of. West Ham United had come calling. A trial to join the Hammers was on the table. 
Under the guidance of manager Lou Macari, who had joined West Ham from Swindon Town in July 1989, the Irons were rebuilding. The Club had been relegated from the First Division the season before, after a disappointing finish in 19th. 
A decent start to the 1989/90 campaign was showing signs of slowing, however, as West Ham picked up just one point in their final six matches of the calendar year. Macari was on the hunt for reinforcements. He turned his attention to Czechoslovakia, to Banik Ostrava, to Luděk Mikloško.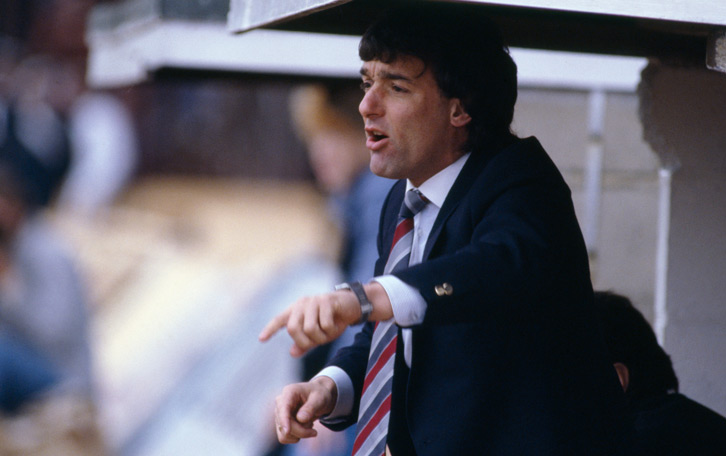 "It all happened very quickly," he continued. "To be honest I didn't know too much about it. I remember it was in December 1989, and I has been with the national team. I came back and I was told that there was interest in me from West Ham United, and I had the chance to go for a trial.
"Before that, I hadn't heard anything about West Ham. This was my first time going to England. It was always a dream of mine to play in England because everyone knew about the country, and how the football was played in England, and how the fans are. 
"Football-wise, in terms of the fans and the games and the atmosphere, that was why I wanted to come to England.
"I arrived in England and I came to West Ham for the trial. I spent a week with the club, and they said 'Yes, we would like to sign you'. Clearly, they were happy with what they had seen from me.
"But then, I had to wait another two months for a work permit."
In joining West Ham United, Mikloško would become the first player from Czechoslovakia to play in England, but first he would need to be granted permission to stay and work in the country.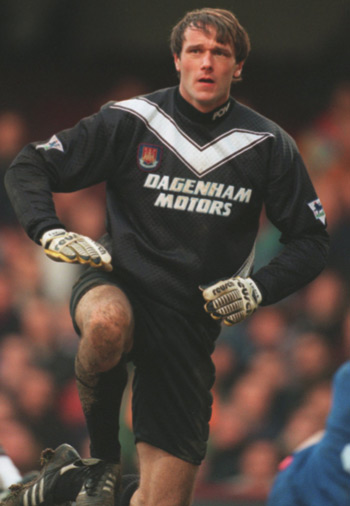 To qualify, the goalkeeper would need to meet a strict criterion set for him by the Football Association. It would take weeks for the panel to make their decision while Mikloško and West Ham submitted their evidence. 
During this time, the hopeful new recruit had to return home. But, with a move away from Banik Ostrava on the cards, the Czech club would not permit Mikloško to train. Instead, the goalkeeper spent two months working on his own, a period that he admits was difficult to manage.
Mikloško said: "Getting that work permit wasn't easy. I was the first player ever to come from the Czech Republic to England and it was hard. The FA had rules that meant I must have played over 20 games for the national team, and 75 per cent of the games for the last year or two years for the national team. 
"There were lots of rules and I had to prove, through FIFA, that I had already played lots of games for the national team. 
"After that trial week, in December, I went back home, and I just had to wait for the work permit back in the Czech Republic. At that time, my club knew that there was a possibility I would go to England. They had a winter pre-season – because of the winter break in the league – so they had that pre-season, but they said they did not want me to train with the team. They went away but they left me home, so I had to train on my own and try to keep fit.
"It wasn't an easy two months, I must say, for me. There was lots of uncertainty. I didn't know what was going to happen; if I would get the work permit or not. It was a long two months. It was quite difficult."
Finally, in February 1990, Mikloško got the news he had been hoping for. His application had been accepted, and at last the shot-stopper could achieve his dream of playing in England; of playing for West Ham. 
Having met his new manager, Macari, for the first time during his week on trial, Mikloško was pleasantly surprised to find the boss would be travelling to meet him in Prague, before flying back into London alongside his newest signing for the start of the new chapter in his life.
"I first met Lou when I was on trial," Mikloško recalled. "He was a tough guy, a tough coach who liked his fitness. We did lots of running. To be honest, when I came over, I didn't know too much about him. 
"When I got a work permit, he flew to Prague to get me! It was great of him. I didn't expect that. He flew in, we stayed overnight in Prague, and the following morning we flew to London.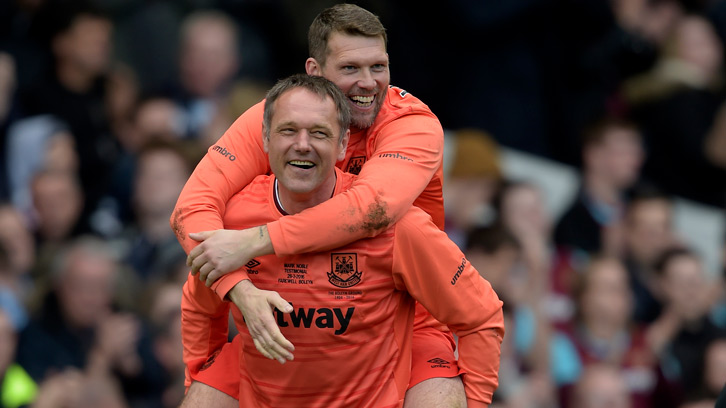 "I remember that it was a Saturday when we got to London and we had to go from Heathrow Airport straight to the Boleyn Ground for that afternoon's game. We were on the tube and Lou was in a rush because he had to be there for the match at 3 o'clock!
"I have to thank him, because he got me to West Ham, even though I never got the chance to play for him."
Mikloško's first match for West Ham United was to be away at Swindon Town, on February 18 1990, but the shot-stopper's debut was conspicuous for the absence of the then-West Ham United manager. Macari did not show for that game at The County Ground. 
Speculation surrounding the future of Macari shrouded the Second Division fixture. The former Scotland international was investigated and fined for alleged betting irregularities during his time, somewhat ironically, in charge of that afternoon's opponents. He missed the game, before resigning from his position a day later. 
For Mikloško, the departure of the man who signed him to West Ham spelled even further uncertainty for a man who had just uplifted his family from their home to move to England.
The new Hammers shot-stopper was helped by two fellow recently signed players, in Trevor Morley and Ian Bishop, to settle into life in east London. 
He continued: "I knew I was signed by Lou, but then we travelled away for the away game against Swindon and he didn't show up. It was meant to be my first game, but I didn't really know what was going to happen after that. At that time, I didn't really understand English or understood what was going on. 
"When I realised Lou would be leaving the club I didn't know if I would be playing or I would be not playing, or what would happen. It wasn't an easy start for me, and I think a lot of people can't really imagine what you have to go through, when you have your family there with you and none of you speak English. 
"We were quite lucky. We stayed in a hotel first, and the staff in the hotel were absolutely brilliant. Also, at that time, Trevor Morley and Ian Bishop stayed in the hotel as well, and they looked after me and my family. They were absolutely fantastic to me."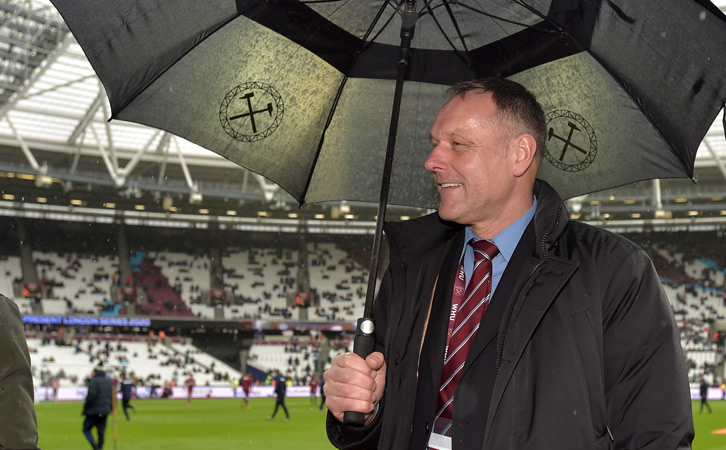 That first game for Mikloško would end in a 2-2 and, although the debutant would make an error for Swindon Town's second, it would not be long before the Czech Republic international would become a regular in the sticks. 
What would follow was eight years in Claret and Blue, with 374 appearances. The shot-stopper would help West Ham to promotion in 1991 and 1993, be named the Hammer of the Year in 1991, and appear in the FA Cup and League Cup semi-finals for the Irons. 
A spell in the management team as goalkeeping coach would follow for Mikloško after his retirement, with his legacy as one of the club's most beloved servants standing strong over 30 years on from his debut. 
"When I came to England I was already 28-years-old, so I thought that if I played for another two or three years, it would be great." He added. "At that time, most of the players finished playing when they got to over 30 or 31. I didn't expect I would be playing for another ten years. 
"Then, of course, I had the opportunity to go back and be a goalkeeping coach. I remember the special day that was the 2005 Play-Off Final. There were some amazing memories.
"The atmosphere at West Ham was great. There was always an incredible atmosphere in the stadium and through the games. For me, that was unbelievable. Before I came to West Ham, I had never experienced anything like that before.
"Of course, the fans sing my song too. I think it's absolutely fantastic. It's great that still, after all these years they still sing this song. It gives me such a great feeling. I think, through all my years, I had a very good relationship with the fans at West Ham United, and I want to thank them for that."
Read the first-hand, honest accounts of how and why other West Ham United icons and legends came to play in Claret and Blue here: Carlton Cole - John Moncur - Kevin Nolan - Teddy Sheringham - Dean Ashton - Marlon Harewood - Martin Allen - Matt Jarvis - Frank McAvennie - Jimmy Walker