Over the past few months, West Ham United has been overwhelmed with remarkable stories of NHS staff and other key workers making vast sacrifices to keep the country safe and operational during the coronavirus (COVID-19) pandemic.
It is with immense pride, therefore, that West Ham United - in association with Club partner Heineken - continue to celebrate these #HammersHeroes, with image galleries and introductions to key workers Amanda Riley, Janet Edwards and Kieren Mitchell, Clare and Chris Newman, James and Emily Stather, and Matt Bremner.
This week, West Ham United are proud to introduce you to Emer Szczygiel, Matron in the Accident & Emergency department of a local hospital, who has worked tirelessly during the current crisis to provide invaluable support to patients and her fellow staff alike.
"We've got a really busy A&E department," Szczygiel told West Ham TV. "For me, it was just about making sure that our team was well functioning and patients were well cared for while they were under our care. 
"The transformation since coronavirus has been incredible really. Initially, it was a scary time, but since it developed we've changed the department and the way we work completely, so we have a COVID treatment area and a non-COVID treatment area. 
"We segregate patients when they come in, so once we got that divide, the staff have been a lot more relaxed and comfortable. Those working with COVID patients are fully protected and I think it just alleviated a lot of fears."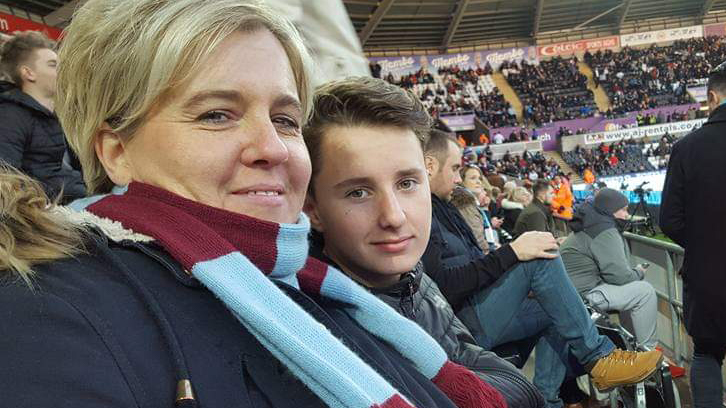 In a time of unprecedented demand on our National Health Service, Szczygiel has been doing all she can to empower her fellow heroes – and has been grateful for the support of the public in doing so.
"The general public have been absolutely amazing and stayed away, which has just given us a chance to look after the really sick patients every day," she said. "We've done the right thing and we're getting patients really quickly into the right places where they need to get the correct care. 
"It's completely different to what it was a few months ago, but we're doing really well. I've got a great team around me who are really supportive of each other, and we're doing our best to keep our morale and team spirit going every day.
"I've always got a really positive outlook anyway, so for me, my biggest aim was to keep the team feeling positive. We're all human too, so it's just a matter of keeping the morale and team spirit up. 
"The donations we've received into the department have been amazing. We are constantly getting food and soft drinks and fruit and sweets – it's just unbelievable. People are being really generous and kind, and that's helped us as a team because you do really feel like everyone is supporting you, which makes it easier to go to work every day, knowing you've got the public behind you."
That Szczygiel has been able to maintain such an optimistic and motivational outlook while battling the virus herself makes her daily heroic feats all the more remarkable.
"I'm absolutely fine now," Szczygiel explained. "I did develop symptoms and self-isolated. I got a test and it came back positive.
"I felt very unwell for two weeks. It took four or five weeks for me to feel a hundred per cent, and I'm a really healthy person, so it wasn't pleasant, but luckily I was able to manage at home and now I'm back to normal and back to work."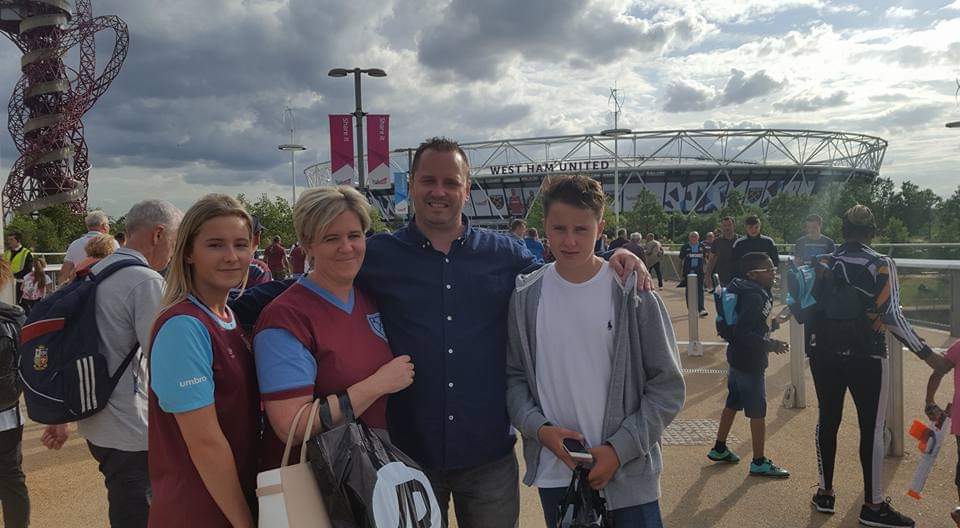 A warm, friendly and enthusiastic character, Szczygiel's support for her colleagues and friends originally extended to West Ham United thanks to the footballing efforts of her son – as well as the influence of her husband, Micky.
"I never used to really like football," she recalled. "When I was younger I didn't enjoy it at all. My youngest child, my son, started playing football for a team – he loves football, rugby, any sport –  a and I used to take him along to training and matches. 
"Every match I could, I went to and supported him, and once I started to get to know the rules, I loved watching him play and I got more and more involved. My husband's been a West Ham supporter since he was a child so every weekend, with my husband and my son, football was on the telly, and I just had to join in and enjoy it!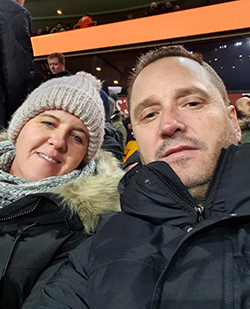 "I've just got absolutely addicted – I got a Season Ticket and I've never looked back. I've been a Season Ticket holder for about eight years. It's a really good family day out – my husband, my son and I go every weekend we're at home.
"Win or lose, I just enjoy meeting up with friends, the whole atmosphere, and the whole day in truth!"
As well as being a regular at London Stadium, Szczygiel and her family can also – whenever their schedules align – be found amongst the travelling Claret and Blue Army, with whom Emer met one of her favourite Hammers on the final day of the 2016/17 season at Turf Moor.
"It's been a bit difficult recently – my son plays a lot of Rugby so we've had to take him places – but we go to as many away games as we can," Szczygiel said.  "The atmosphere is something different!
"In the 2016/17 season we went to Burnley away and won 2-1, and my favourite player at that time was Adrian. He threw his shirt into the crowd and my son managed to catch it for me, so I've got that on the wall, displayed in a frame! I won't forget that.
"The game was good, the atmosphere was excellent, we won 2-1, and then to get the shirt at the end of the game was even better!"
As for her first such away trip, Szczygiel will never forget the experience of visiting Anfield.
"The first away game I went to was Liverpool away, and I was absolutely amazed," she enthused. "Just to walk up those steps and look out, I was blown away. 
"What you see on telly and what you see in real life are completely different – it's a really different experience, one I'd recommend to everybody. I don't understand people who don't understand football, but each to their own! It was a special day."
As for the future, Szczygiel is positive and upbeat in her outlook, looking forward to the day when she can once again watch her now-beloved West Ham United in action.
"I miss it so much!" she smiled. "Our weekends are not quite the same at the moment, but we'll get through this.
"I'd tell everyone to stay positive – we will get through this. Keep positive because things are improving, and we will get through this."
Introducing Emer Szczygiel: a true #HammersHero.