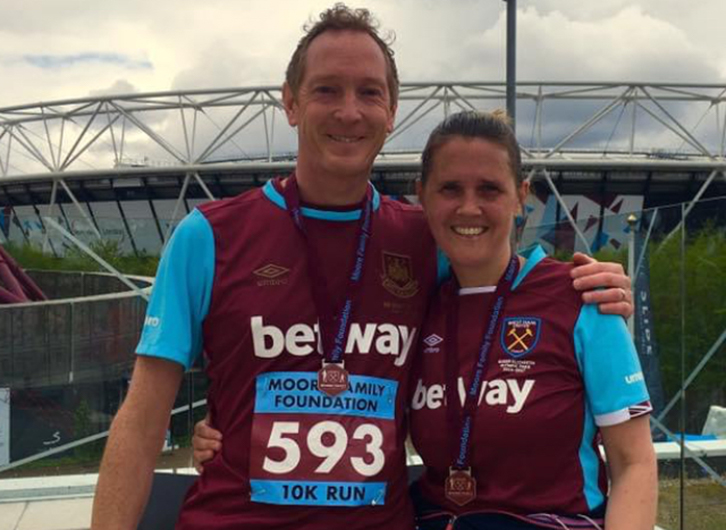 While circumstances surrounding the coronavirus (COVID-19) outbreak change so much with every passing day, there is a multitude of NHS staff and other key workers unwavering in the sacrifices they make to keep the country safe and operational.
It is with immense pride, therefore, that West Ham United continue to celebrate these #HammersHeroes – from five galleries full of your images, to introductions to key workers Amanda Riley, Janet Edwards and Kieren Mitchell, and Clare and Chris Newman.
In a world where social distancing is encouraged, your stories and photographs are evidence that so our communities, in times of crisis, remain truly united.
We would love to hear more about the #HammersHeroes in your family, circle of friends or workplace, why they are so special and all about their association with West Ham United – so please continue to send us their stories and pictures of them, both in uniform and in their West Ham kit via email to [email protected].
This week, we are proud to introduce you to husband James Stather, a senior Forensics worker, and wife, Emily, a long-serving Primary School teacher – both essential workers tackling the new challenges which have arisen in their jobs head-on.
For James, formerly a Senior CSI and Crime Scene Manager, and now managing the DNA and Fingerprint Laboratories at nearby police headquarters, that challenge has been to keep operations running consistently in inconsistent times.
"As you'd expect, all roles within the Police have been designated as essential," James explained. "Where possible, staff in certain positions are encouraged to work from home in line with government guidelines. 
"However, due to the type of forensic work we undertake, the laboratories have remained fully open throughout this period of lockdown, and we have adapted our operational rotas to allow for social distancing of staff whilst at work, while taking on additional project work to complete at home when circumstances permit.
"For me, the quietness of the roads whilst travelling to and from work are a stark reminder of the surreal realities of these unusual times, and it provides the necessary focus for me to carry on providing our forensic expertise and support ongoing operational police investigations."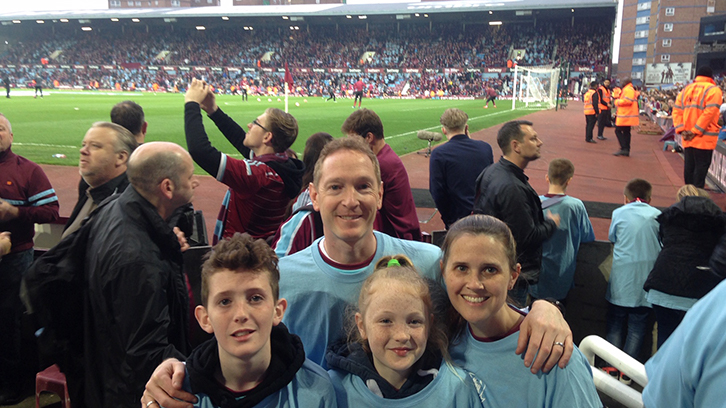 For Emily, who has taught all age groups from nursery right the way up to Year Six over 22 years as both a Class Teacher and a Special Needs Teacher, the outbreak has required her to find innovative ways of delivering essential learning to her current Year One class.
"I absolutely love this age group, seeing them develop their learning, and they have a great sense of humour," she smiled.
"Remote learning means we are having to find different ways to teach the children. For example, we are recording lessons which the children can respond to and complete tasks in their own time, and I'm really enjoying seeing the videos made by the other teachers in my year group, so I know it will also be fun for the children to watch and learn.
"I'm partaking in a rota along with some of my colleagues to go into school and help facilitate the learning provided to the children of key workers. It makes me immensely proud to be able to contribute in this way, but I am even prouder of the parents of the children I am looking after and, of course, the children who are still attending school."

Such pride is reciprocated by West Ham United, the Club which both James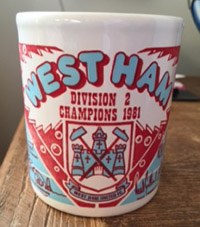 and Emily began supporting in their younger years – and which is now a shared staple in their family.
"I started supporting West Ham as a five-year-old in 1980 after they won the FA Cup and won the Second Division in 1981," James explained.
"Incredibly, almost 40 years later, I still have my iconic mug with all the team signatures, including legends such as Phil Parker, Alvin Martin, Alan Devonshire, Billy Bonds, Trevor Booking and Frank Lampard Senior!
"There have been so many great memories over the years: finishing third in the 1985/86 season with [Tony] Cottee and [Frank] McAvennie leading the line, and Harry Redknapp's team of 98/99 finishing fifth. My most memorable season, though, has to be 2015/16, the last season at the Boleyn."
Emily added: "I've always enjoyed watching football and whilst studying for my teaching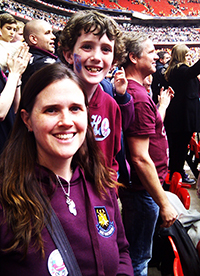 qualifications in Manchester, I managed to watch West Ham away games at City and Liverpool. The first one I went to with James was a local pre-season friendly in 1998 when we travelled to play Woking!
"A particular highlight was watching the Hammers win the 2012 Play-Off Final at Wembley, which was also on my birthday! Needless to say, big celebrations took place afterwards.
"For many years, I had a season ticket, but due to other commitments we now hold two tickets as a family, which means I can still get along to a number of the games each season. My favourite player in the current squad is Michail Antonio and I was very proud when my son walked out onto that pitch with him when he was a match day mascot."
Like so many of us football fans, James and Emily are both looking forward to the day when they can stand and cheer with the Claret and Blue Army once more.
"Stay home and stay safe... this won't be forever," Emily said. "My thanks go to all of the essential workers who are keeping the country going during these times, and to all of the parents who are being so supportive in home schooling – it's not easy and we appreciate all that you are doing."
James added: ""Nobody could have envisaged the season being stopped so abruptly and we can't wait for when we can, one day, return to some sense of normality and once more enjoy the West Ham match day experience - singing 'Bubbles' will be sure to make the hairs stand up on the back of our necks!
"The combined efforts of everyone will get us through these difficult times and it's going to be some atmosphere once the time is right to start playing football again at London Stadium. Come on you Irons!"
Introducing James and Emily Stather: true #HammersHeroes.