It's easy to forget that Halle Houssein is stepping into her first senior pre-season. 
The 17-year-old experienced a little taste of what a first-team pre-season looks like when she was on the books of Arsenal a year ago, playing in a pre-season match against Chelsea at the Emirates Stadium. 
As West Ham United gear up for the upcoming Barclays Women's Super League campaign, Houssein has been exclusively with the first-team squad. 
The midfielder signed permanently for the Club that she supports this summer after leaving a good impression after her loan spell in East London last term. 
For Houssein, the first month of pre-season has been a rewarding experience, and she has enjoyed the chemistry that the players have been able to build over the past month. 
"I've really been enjoying pre-season with the girls," Houssein told whufc.com.
"We've been working hard for the last month or so, not just with the football – we've also been working to build that chemistry as a group that we're going to need throughout the season.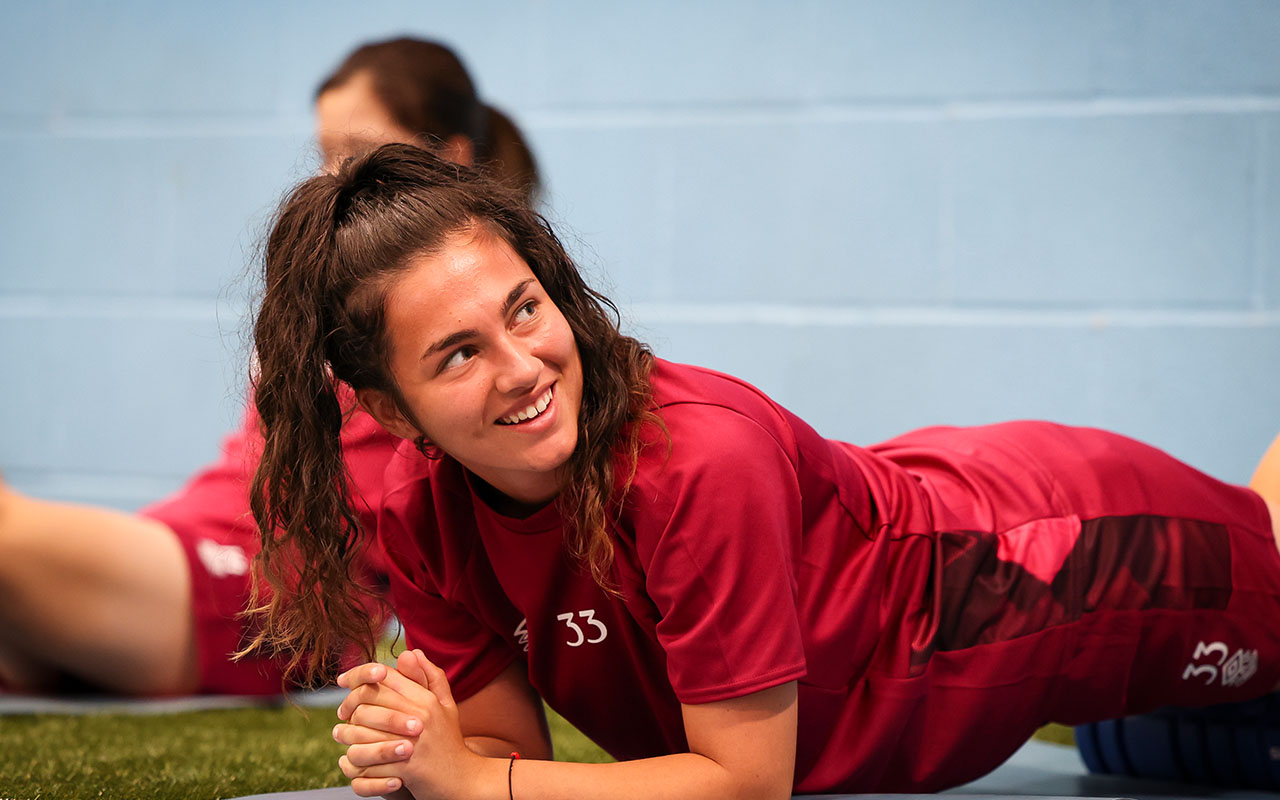 "I've enjoyed starting pre-season with a first-team and being amongst that consistently. It's nice to be getting minutes consistently.
"We've really worked hard as a group to make sure that we have a togetherness, and I think that will be good for us going into the new season."
Houssein has featured in all of the senior matches that the Hammers have played during pre-season. Konchesky's side have beaten Billericay Town, Enfield Town and Charlton Athletic during July and August. 
Paul Konchesky's side were on the end of a 2-1 defeat to Lewes earlier this month, but Houssein says that every game has offered something different in terms of preparation for the new season. 
"Billericay and Enfield were good games for us to dust off the cobwebs, get a feel for the ball and get used to being back out there again. 
"Then we stepped up the level of opposition against Lewes and Charlton. We weren't at our best against Lewes, and I think we needed that defeat to refocus. 
"I thought our football was a lot better against Charlton and we managed to get the win, which was pleasing."
Pre-season is always a chance to experiment, and Houssein has found herself deployed at centre-back at times during games against Billericay and Enfield – even finding an assist from the position against the former. 
Houssein has found the experience of trailing herself in a new position valuable for her development and the way that she thinks about her game.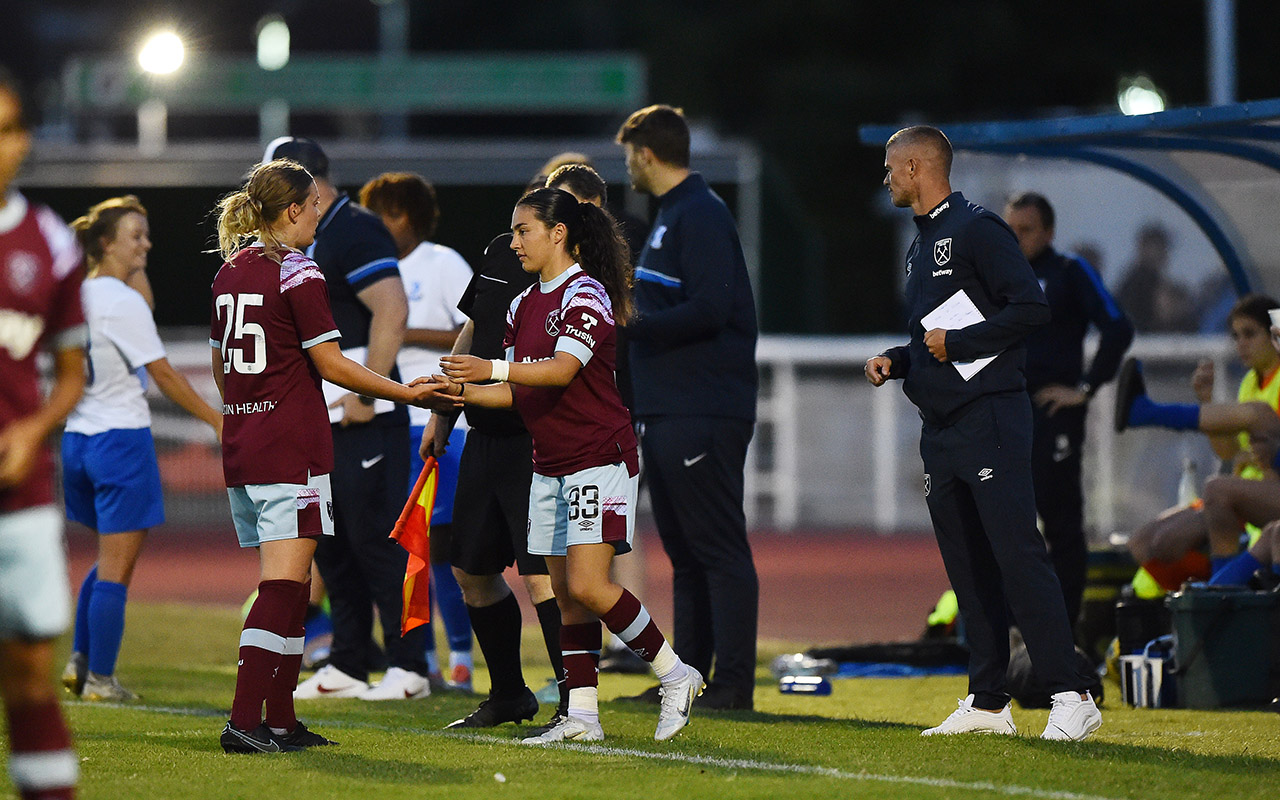 "I think trying out a new position has been really good for my development, and pre-season is the best time to try something like that. 
"Now I have a little bit of a feel for the position, I can adjust parts of my game, like the passes I play into our centre-backs when I'm in midfield."
Next up, the Hammers travel to Loughborough University this weekend for a pre-season training camp, which will conclude with them facing off against Liverpool at the University Stadium. 
It's an experience that Houssein hasn't yet had in her senior career, and she's looking forward to seeing how the team fare against a fellow WSL side.  
"I'm excited to go away with the girls on the camp to Loughborough – it's something I haven't experienced within football before and I'm sure it will be really beneficial. 
"The game against Liverpool will be a good test, we haven't faced off against WSL opposition yet, so it'll be nice to see where we are compared to them at this stage in pre-season."
Want to watch the Irons in action against Liverpool at the Loughborough University Stadium on Sunday 21 August? 
Click here to purchase your tickets – which also includes entry to Loughborough Lightning's match against Stoke City later in the afternoon! 

Interested in watching West Ham United Women this season? Sign up to our mailing list or click on the graphic below to purchase tickets ahead of the 2022/23 Barclays Women's Super League season now!