West Ham United moved to the stadium now known as the Boleyn Ground for the start of the 1904/05 season.

The actual stadium was built on a plot of land next to and in the grounds of Green Street House. The field in which the pitch was to be laid was originally used to grow potatoes and cabbages and, as such, the pitch was often referred to by the locals as 'The Potato Field' or 'The Cabbage Patch', while the ground itself was originally named 'The Castle' during its initial 1904/05 season.

Initially leased from the Roman Catholic Ecclesiastical Authorities - but not before a lengthy debate that saw manager Syd King visit his friend, the influential MP Sir Ernest Gray - the Hammers' new home originally consisted of a small West Stand and covered terrace backing onto Priory Road, along with dressing rooms situated in the north west corner between the West Stand and North Bank.

West Ham's first game at their new home was against Millwall on 1 September 1904. It drew a crowd of 10,000, the majority of whom were rewarded as West Ham ran out 3-0 winners.

The ground was developed and improved over the following decades. However, in August 1944 much of that good work was ruined when a German V-1 flying bomb landed on the south-west corner of the pitch. The bomb not only caused severe damage to the ground, but the resulting fire also gutted the Club's offices and destroyed historical records and documents.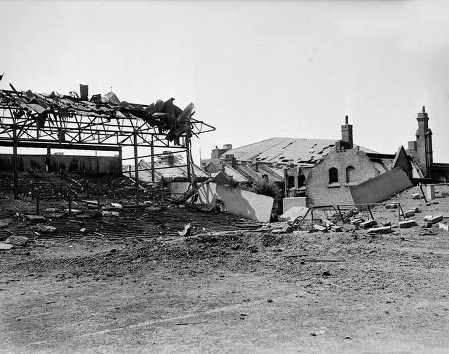 West Ham were forced to play ten war-time matches away from home while repairs were carried out, return in December 1944.

In January 1969, the new East Stand replaced the famous 'Chicken Run' terrace - an area of the ground where fans were stood very close to the pitch, allowing them to make life very uncomfortable for opposition wingers!

The following year, on 17 October 1970, a record league attendance of 42,322 turned out to watch the Hammers draw 2-2 with rivals Tottenham Hotspur in Division One.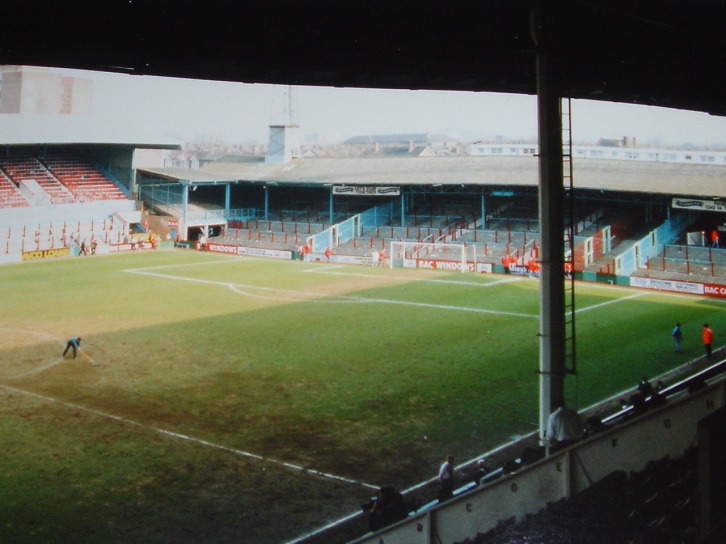 The Boleyn Ground underwent extensive redevelopment work in the early 1990s in the advent of the Taylor Report. In 1993, a new South Stand was opened and named in honour of Club legend Bobby Moore. The Bobby Moore Stand is home to the Club offices.

Two years later, the North Bank was replaced by a 6,000-seat stand initially named the Centenary Stand for obvious reasons, but subsequently re-named in honour of Sir Trevor Brooking in 2009.

The last and largest of the Boleyn Ground stands to be replaced was the West Stand, which was rebuilt as a 15,000-seat structure and opened by HM The Queen in 2001. The new West Stand contains a hotel, executive boxes and other facilities.

West Ham vacated the Boleyn Ground after 112 years in the summer of 2016, when the site will be redeveloped as housing, retail and leisure facilities by the Galliard Group.