One year ago today, West Ham United was left heartbroken by the passing of Isla Caton.
Born into a West Ham-supporting family in Hornchurch in Essex, Isla was diagnosed with neuroblastoma, a rare type of cancer that mostly affects babies and young children, at the age of just two, in 2017.
Isla's courage caught the imagination of the Claret and Blue Army, who raised hundreds of thousands of pounds to help fund pioneering treatment for her in both the UK and Spain, where she was visited in hospital by Mark Noble and Robert Snodgrass.
As a toddler, Isla underwent chemotherapy, radiation therapy and major surgeries to remove a tumour from her stomach, bone marrow aspiration, MIBG therapy, immunotherapy, blood transfusions and a stem cell transplant, all though which she retained an amazing positivity that inspired those around her.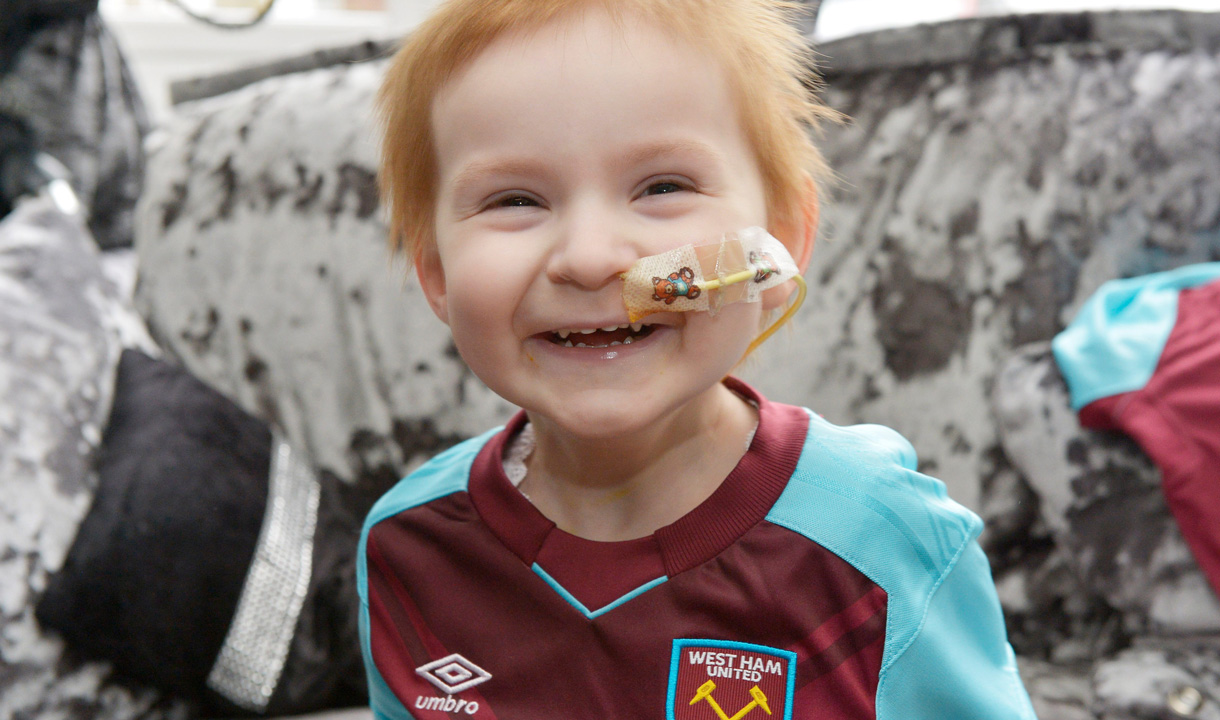 That Isla was able to receive the best treatment was down to the unrelenting dedication and love of her family, who launched a fundraising campaign in May 2017 that caught the imagination of not just the West Ham family, but the wider football world – Isla's Fight.
In January 2018, she joined captain Noble in leading the team out for a Premier League match against AFC Bournemouth in front of 60,000 supporters at London Stadium. The following year, in March 2019, Isla was declared cancer-free, but tragically the disease returned and she had to undergo yet more grueling and draining treatment.
In December 2021, Isla was named in West Ham's squad for the Premier League fixture with Southampton on Boxing Day, wearing her own No12 shirt. Sadly, the severity of her illness meant she could not attend the game in person.
Isla passed away peacefully a little over four weeks later, in the early hours of Tuesday 25 January 2022, aged just seven, surrounded by those who loved her.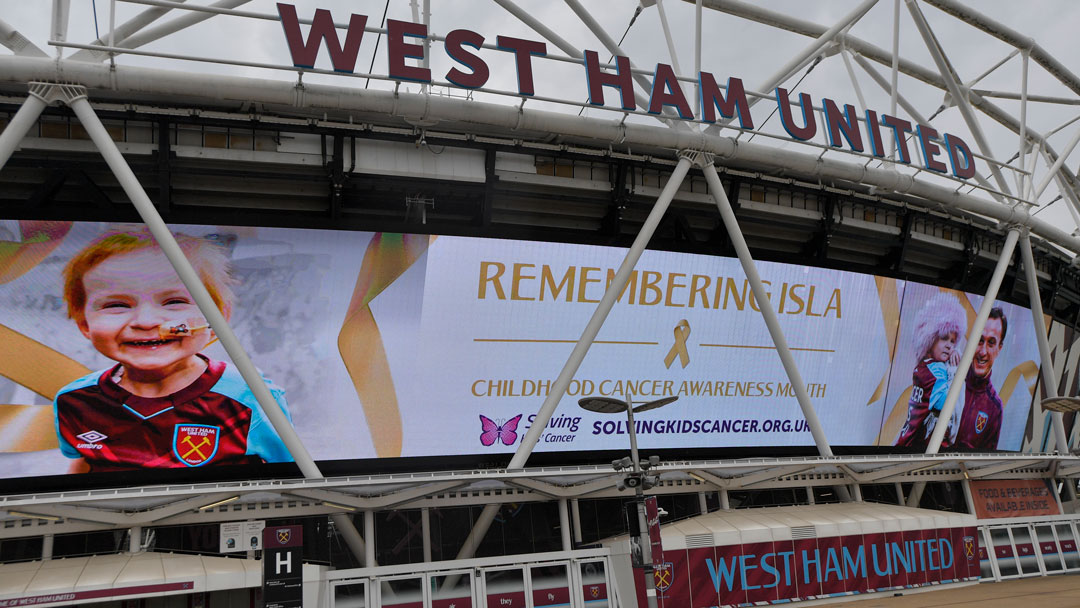 The West Ham family united in grief at Isla's death, with heartfelt tributes paid from across the football world. Isla's fight may have come to an end, but her legacy will live on forever.
Isla's loved ones have been working with the charity Solving Kids' Cancer UK to fight neuroblastoma, creating the 'Isla Caton Fund' in her memory.
Solving Kids' Cancer UK support families of children diagnosed with the childhood cancer, neuroblastoma across the UK and work internationally to speed up pioneering clinical research that will bring more effective and less toxic treatments to children more quickly.
Since October, more than £205,000 has been raised.
If you would like to support the fund and make donation in Isla's memory, you can do so either by clicking here or by texting ISLACATON followed by any whole number amount up to £20 to 70085.