Paul Konchesky was pleased to see West Ham United come from behind and earn two points in their opening Continental Tyres League Cup match, after they emerged victorious in a thrilling penalty shootout against London City Lionesses. 
However, he was disappointed with the way in which his side performed in normal time, as they found themselves two goals down in the second half, before goals from Viviane Asseyi and Dagny Brynjarsdottir brought the game level. 
Then, his side were involved in a gruelling shootout, which saw 26 spot kicks taken in total. Brynjarsdottir converted her second of the shootout, before Lilly Age fired over to give the Hammers an extra point.
The Hammers were also hit with injuries to Lucy Parker and Jess Ziu during the game, with Ziu's looking particularly serious as she was stretchered off in the second half.
The draw brings an end to the opening block of matches at the beginning of the 2022/23 season, with the team now breaking off for the next two weeks during the international break.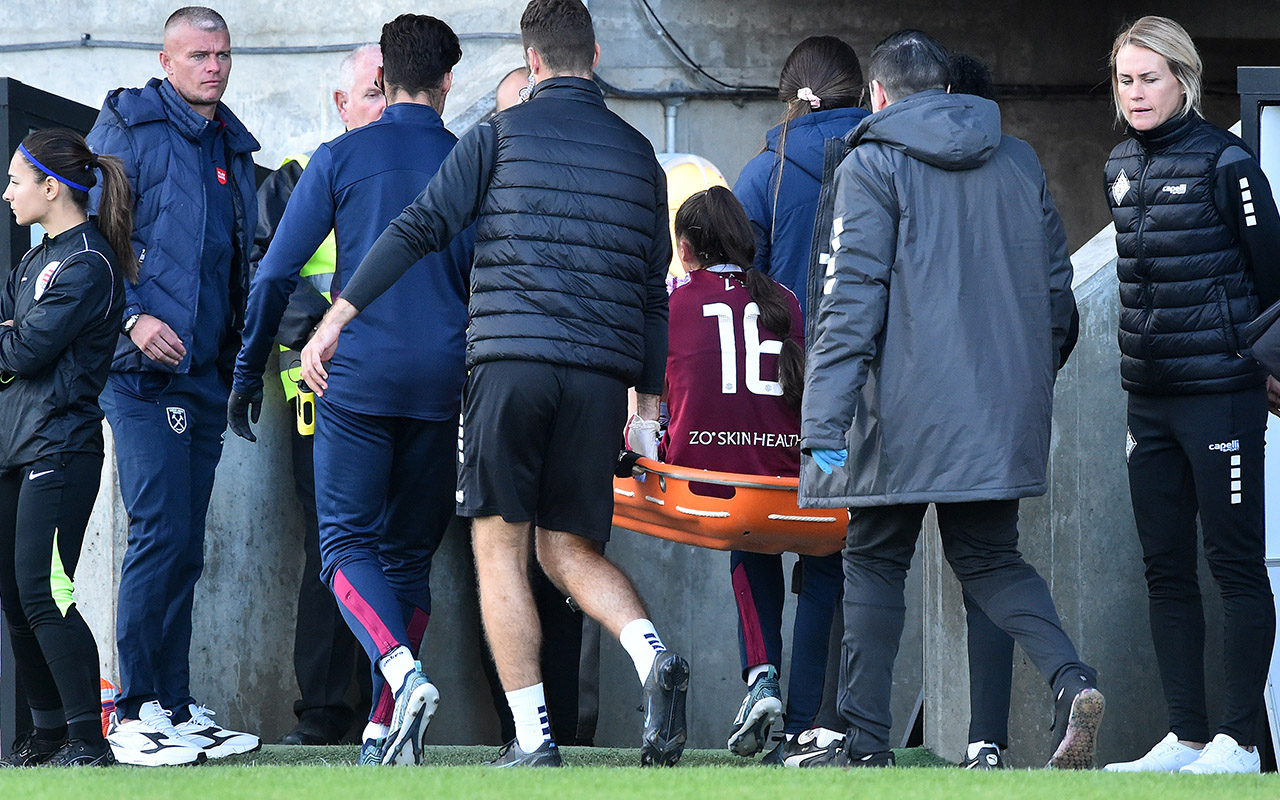 I'm happy that we've managed to come away with the extra point, but overall, I'm disappointed
Let's not get it wrong, it's been a tough week for the girls with playing in three very intense matches, but we would have liked to have finished the game off within the 90 minutes today and have come away with all three points.
When we went two goals down, we then started to take them game to them and play the way that we know we can. We created some really good chances in the first half, and we weren't able to take them. 
There are definitely positives that we can take 
The players showed brilliant character to bring the game back to 2-2, and obviously winning the penalty shootout it another big positive.
The subs made a fantastic impact
They came on and added a lot of energy and made a big impact on the game. It's great to be able to bring people off the bench and for them to have that impact, it's a massive credit to our squad. 
I'm so pleased for Viviane to get her first goal
She's worked incredibly hard in her first three games and wasn't able to get a goal. She's been fantastic and is really deserving of the goal. 
We also found out during the game that's she'd been called up to the France side for their friendly matches during the international break, so we're delighted for her. 
We don't know the extent of Jess' injury at this stage 
We're hoping that it's not as bad as it first seemed, but we obviously need to go away and diagnose exactly what the issue is. 
Lucy Parker didn't feel quite right out there, so we brought her off as a precaution. 
It's hard in a penalty shootout when it keeps on going
Credit to the players that had to step up twice and put their penalties away, and credit to Macca as well. 
She made some really good saves but also looks big in that goal, which can really put players off. 
We've got a lot of players going away on international duty now
There will be a small group of players that will be in with us, which will give us a chance as coaches to work on a more individual basis. 
The players get a little bit more time with us as coaches rather than as a big group which will be good for them.