Jack Leslie – the first Black player ever to be called up by England – was posthumously inducted into the National Football Museum's Hall of Fame at London Stadium ahead of West Ham United's No Room for Racism Premier League fixture against Chelsea on Saturday.
Born in Canning Town in 1901 to a Jamaican father and English mother, Leslie started his career playing for non-league Barking Town, scoring over 250 goals and winning the London League title, before going on to become a goalscoring great and captain during 14 seasons at Plymouth Argyle between 1921-35.
It was during his time at Home Park, in 1925, that the inside-left received a callup for England's Home Nations Championship international with Ireland, only for the invitation to be a reserve to be mysteriously withdrawn, with speculation that it was because of the colour of his skin. He was Black.
Despite the huge disappointment, Leslie continued to play superbly for Plymouth for another decade, scoring 137 goals in 401 games, but he was never selected by England again.
A serious eye injury forced him to retire as a professional in 1935 and, after returning to east London and his original trade as a boilermaker in the East India Docks, he worked in the Hammers' boot room in the 1960s and 1970s after being approached by manager Ron Greenwood. He worked with the likes of Bobby Moore, Sir Geoff Hurst, Martin Peters, Sir Trevor Brooking and Billy Bonds before retiring at the age of 82. He died in 1988, aged 87.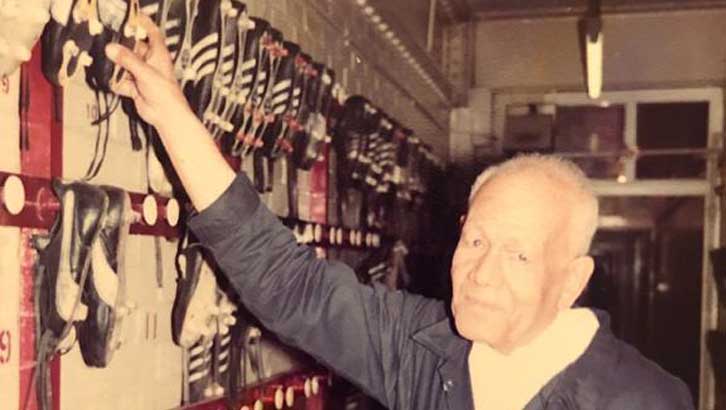 With his story little known, The Jack Leslie Campaign was founded in 2020 by Plymouth fans Matt Tiller and Greg Foxsmith to celebrate, shine a light, and serve justice to his career and legacy. The pair contacted Leslie's three granddaughters, Plymouth Argyle, Barking FC and West Ham United and, with the club's support, Leslie has been eternalised in a bronze statue at Argyle's Home Park stadium, and the FA awarded Jack a posthumous honorary England cap, 97 years after his original call-up.
On Saturday, just a few miles from his former home in Gerard Road, Canning Town, Leslie was inducted into the National Football Museum's Hall of Fame in a pitch side ceremony at London Stadium. There, National Football Museum CEO Tim Desmond presented the award to Jack's three granddaughters, alongside West Ham legends Sir Trevor Brooking and Carlton Cole and the team behind The Jack Leslie Campaign.
It is very poignant for Jack to receive this honour ahead of a designated Premier League No Room for Racism match as it reinforces a vital message
Sir Trevor Brooking said: "Jack was a lovely guy who would do anything for you, and I am delighted to see him honoured with this special induction into the National Football Museum Hall of Fame.
"Jack's story serves as an important reminder of the discrimination that Black players have suffered in years gone by, and it shows how they paved the way for those who followed them to be treated equally and become heroes, judged on their ability and skill rather than the colour of their skin.
"West Ham United is a Club that is proud of our diverse and inclusive background, something that stretches back for so many years, and Jack will forever be remembered as a key figure in our history.
"It is very poignant for Jack to receive this honour ahead of a designated Premier League No Room for Racism match as it reinforces a vital message.
"I know that he would be so proud to receive this special honour at the London Stadium, and it is wonderful to have his family and members of The Jack Leslie Campaign to accept this on his behalf."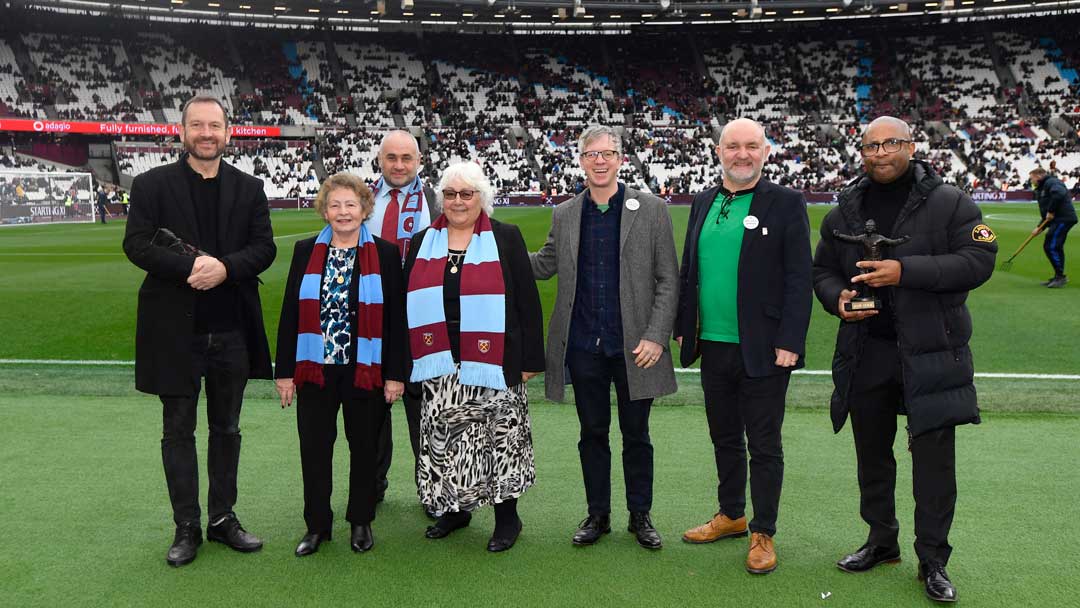 Matt Tiller from The Jack Leslie Campaign said: "We are delighted that fans from across the football community have responded positively to Jack's story, and none more so than fans of Argyle where Jack played professionally and West Ham where Jack was welcomed and still remembered fondly by legends such as Clyde Best and Sir Trevor Brooking. His induction into the NFHM Hall of Fame is a great honour, welcomed by the Campaign and Jack's family"
West Ham United, who are proud to recognise Leslie as an important part of the Club's history, have also commissioned a bronze maquette of the statue created by sculptor Andy Edwards.
The National Football Museum Hall of Fame aims to celebrate and highlight the achievements of those who have made an outstanding contribution to football. Judges voted unanimously to induct Leslie in recognition of his stellar career and important story, laying foundations for the ethnically diverse sporting community of the future.
Tim Desmond, Chief Executive of the National Football Museum, said: "In 2019 we relaunched the National Football Museum Hall of Fame to be more representative of stories that are part of the holistic importance and significance of football, rather than just excellence in the sport. Since then, the museum researched stories such as Jack's and many other players that acted as true trailblazers. We are delighted now to induct Jack into the Hall of Fame; he was truly a forerunner and now takes his rightful place amongst the greats of the game."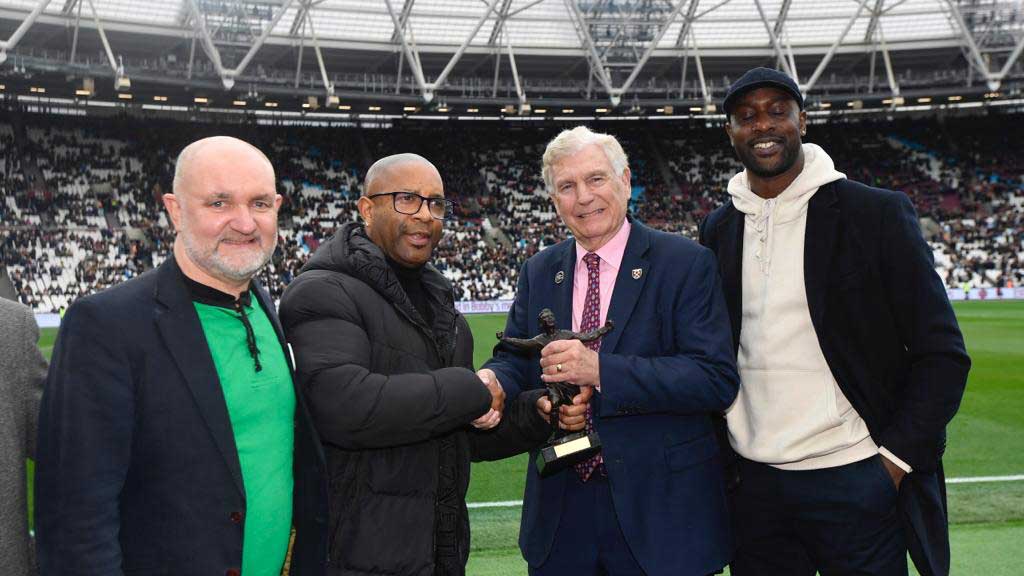 Leslie joins a host of former Hammers in the Hall of Fame, including England's first Black men's senior captain Paul Ince, FIFA World Cup winners Moore, Hurst, Peters, two-time FA Cup-winning captain Bonds, and ex-Hammers Malcolm Allison, Liam Brady, Justin Fashanu, Rio Ferdinand, Jimmy Greaves, Frank Lampard Junior, Stuart Pearce, Teddy Sheringham and Ian Wright.
The Hall of Fame, supported by the Professional Footballers' Association, celebrates the achievements of those who have made an outstanding contribution to the game, either on or off the pitch.
For more information, visit nationalfootballmuseum.com