Jarrod Bowen has praised the role of skipper Declan Rice as in-form West Ham United search for a third straight win in the Premier League at Southampton in Sunday's 2pm kick-off.
The England forward has been on fire in recent weeks, netting his fifth goal of the season - and his third in his last four matches - against RSC Anderlecht on Thursday.
Following a fine Saïd Benrahma free-kick, Bowen's strike saw the Hammers clinch a spot in the UEFA Europa Conference League knockouts thanks to a 2-1 Group B win at London Stadium.
And as the Hammers are now looking to build on the recent form at St Mary's Stadium, Bowen said that captain Rice has been a crucial part of the Irons' return to winning ways both on and off the pitch.
"Dec is one of the best in this in this position for what he does," Bowen said. "He's not just a defensive midfielder but an attacking one as well. The way he carries the ball.
"The criticism aimed at him comes from Dec almost being too good. He's setting that bar so high for himself to be one of the best in the world at this position. I see his quality every single day in training and on a match day. He is the best in every game. He is just on another level - and he's still only 23."
"Dec has seen a proper leader in Nobes (former captain Mark Noble) and has taken [the role of captain] in his stride. He's never been a full club captain before, but what he does, he comes out and speaks to the media every single week. He has been that glue in the team."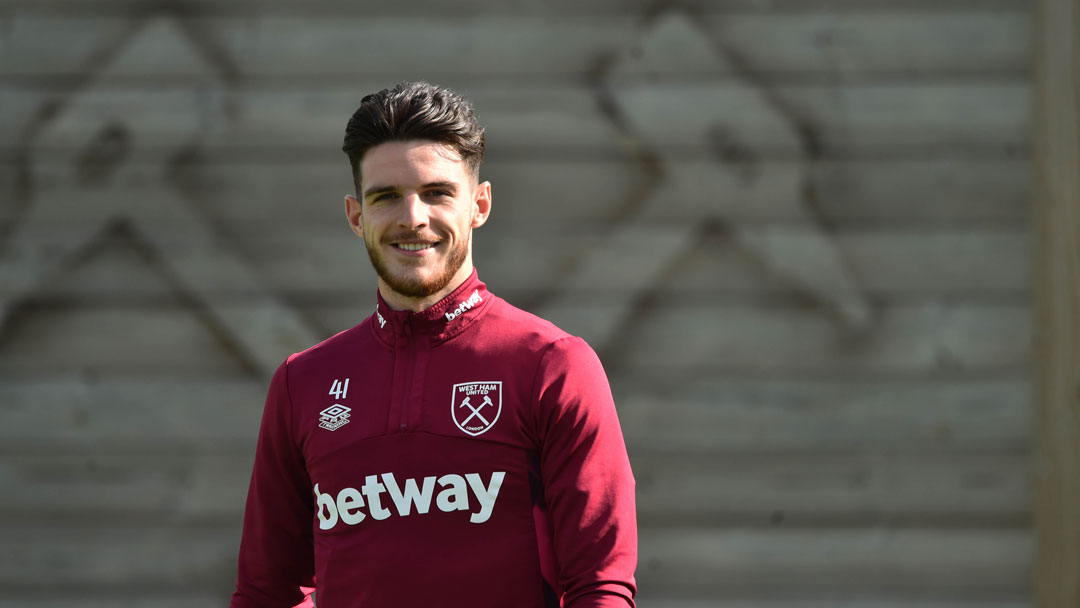 By his high standards, Bowen was disappointed with his own start to the season, although, as it stands, he has scored more goals at this stage of the campaign than he had last season. 
A recent run of form, including goals at Wolverhampton Wanderers, Fulham and Anderlecht, has seen Bowen render any early season criticism a thing of the past.
And, like Rice, Bowen now has an eye on a first FIFA World Cup finals, having been part of the England squad for the most recent international window after making his debut in the UEFA Nations League in June. 
"It's a bit different this year. I've scored more, but my performances have not been what they need to be," he explained, honestly. "Sometimes as players, you go through a little rough patch in the first few games of a season.
"But the manager has been behind me, and I know my own ability and I'll never come off that page. Sometimes it just doesn't happen for you. But as long as you keep on that same page of doing the basics well for yourself and the team, everything else will drop and fall into place and you'll start scoring for fun!"
That feeling could be applied to the Hammers in general, who have seen a batch of new signings begin to gel in recent weeks, with Lucas Paquetá assisting a Gianluca Scamacca goal in successive Premier League matches.
Bowen believes that a return to winning ways was inevitable with the quality in the Hammers' ranks, and hopes that improvement will continue at Southampton this weekend.
"If you look at the quality that we've got, especially now that we're all kind of clicking on the same wavelength," the No20 said. "You see it just takes a bit of time.
"It's about knowing the quality that we have got. It's about believing in the squad. And with the quality we have, I had no doubts that our form would turn, for sure.
"The games are coming thick and fast. And it is all about momentum, confidence and winning football games. That's what we're hoping for [on Sunday]."