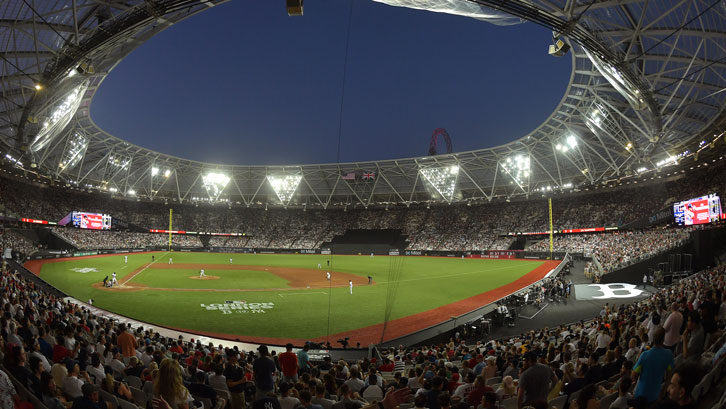 Major League Baseball managers and players praised the atmosphere at London Stadium following the historic two-game London Series between the New York Yankees and Boston Red Sox.
The two teams combined to score 50 runs in front of a combined crowd of nearly 120,000 fans across two action-packed days at the home of West Ham United.
The Yankees won both games – the first regular-season matchups to be played in Europe – but, speaking afterwards, both managers were full of praise for the atmosphere created in Stratford.
"It was great," said Yankees manager Aaron Boone. "I thought our players relished it and they were really excited to get here, and they embraced the whole thing.
"It felt big, it felt important and to we had some crazy games with some big offense, so we're really excited to get out of here with two wins.
"The whole thing was great and hopefully it'll play a role in spreading our sport. To see the reaction that I thought the venue created and the energy in the building, it seemed like non-stop in almost a five-hour game on Saturday and a four-hour game on Sunday. The energy never let up and it felt like a huge event and it was a lot of fun to be a part of that."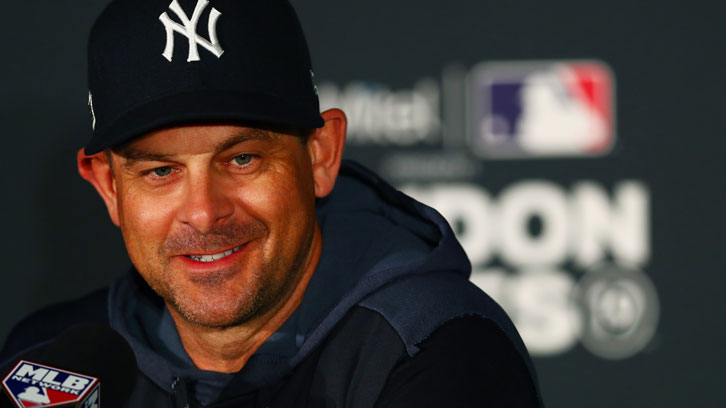 "Besides what happened on the field, it was outstanding," agreed Boone's Red Sox counterpart Alex Cora, whose team were beaten 17-13 and 12-8 in two highly-entertaining games played in front of two loud and vociferous capacity crowds. "I thought it was outstanding for baseball and the atmosphere was amazing.
"I've played in some great international venues, in Japan, and what we witnessed here was great; the atmosphere, the passion, it was fun and I hope it happens more than twice.
"I know the Cubs and Cardinals are coming and hopefully other teams can enjoy it."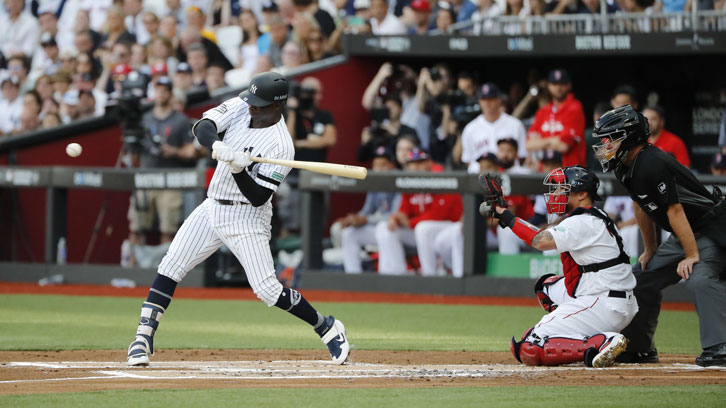 Yankees players Didi Gregorius and Brett Gardner echoed those sentiments and hope the success of the London Series will increase interest in baseball on this side of the Atlantic Ocean.
"For me, it means a lot to be back in Europe," said Gregorius, who was born in Amsterdam. "It was a fun and crazy atmosphere and it's always good to see a lot of people here, because that's what you want to play in front of.
"I said to the guys that it felt like a soccer match at the end [on Saturday night], so it was pretty cool, and the fireworks after the game made it even more awesome.
"We're trying to build baseball in Europe, where soccer is dominant, which I understand as I grew up here. If people in London and all over Europe get into it, that would be pretty cool."
Veteran Gardner, who is the Yankees' longest-serving player, concluded an action-packed weekend with a few words of praise for the London Stadium experience, saying simply: "I thought it was beautiful."