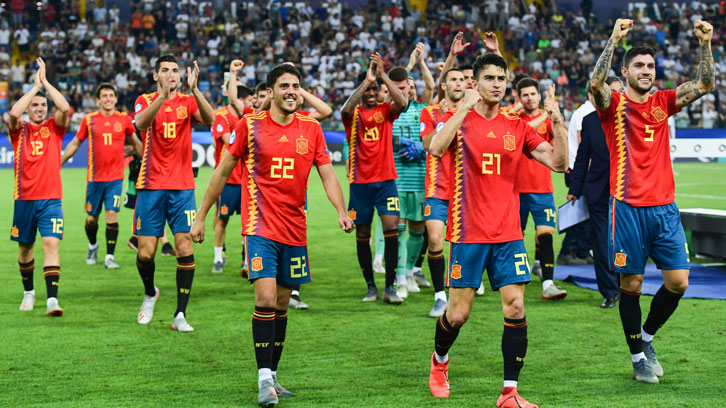 Pablo Fornals is aiming to take his UEFA European U21 Championship winning form into his debut season in a West Ham United shirt.
The attacking midfielder, who has joined the Hammers from La Liga side Villarreal, inspired Spain to glory with a series of eye-catching performances, scoring two goals and assisting a third as La Rioja defeated Belgium, Poland, France and Germany to win the trophy.
As it has been throughout his relatively short but successful career, Fornals' game was based on a combination of defence-splitting passes, forceful dribbles and an ability to draw opposition players and create space for his teammates.
Reflecting on his displays in Italy, and those in a Villarreal and Malaga shirt over the previous four seasons and, looking ahead to his first campaign in the Premier League, the 23-year-old is prepared to adopt the same risk-and-reward approach to inspire the Irons.
"I'm concerned about not losing balls and trying to make my teammates' work easy as much as possible, but I don't think the right option is always the easy one," he told Spanish newspaper El Pais.
"Every second that you spend with the ball, the closer the pressure on you becomes and the freer your teammates are. You play football to look for weaknesses and spaces. If I have two opponents with me there will always be a teammate who is alone and free."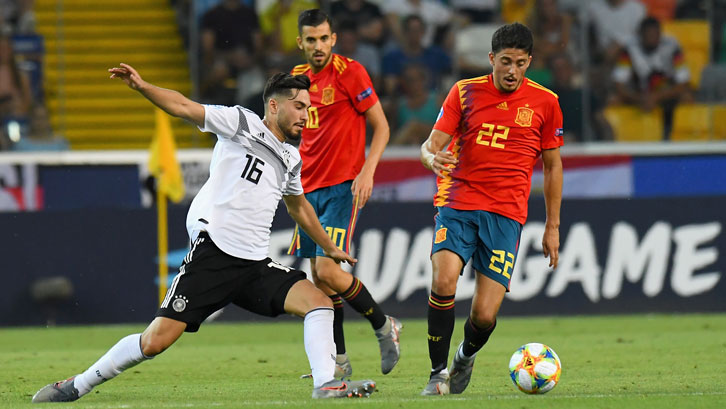 Fornals earned a reputation for his outstanding technical ability and willingness to run at defences during his time in La Liga, where he flourished playing alongside the outstanding Spain international Santi Cazorla at Villarreal.
The new boy revealed that he has watched the former Arsenal star closely and looked to add the same speed of thought, movement and action to his own game, with seemingly productive results.
"Sometimes I run with the ball more, sometimes less," he continued. "I try not to lose a lot of balls because if you don't have the ball you run more, the game goes crazy and you will start to suffer."
"When you risk losing the ball in between the opponents' defensive lines, it's so they come to pressure you. You do it to help the team. If it goes well, you release your teammate because you have many rivals nearby and the teammate who receives your pass is usually alone. "
"It's the way I always had to play. When you learn to be in contact with the ball from a young age you learn to move a lot. Sometimes I get into places where it is difficult to control and turn, so I try to make things fast and easy, like Cazorla, only he naturally plays the same with both feet, I do not have that, I try to compensate with other things.
"Every time I have less bad thoughts [when I play]. Before, I mulled over and over about things, now I try to enjoy things more than stewing on it when something bad happens. Nobody likes to make mistakes and even less when your mistake can affect your teammates."