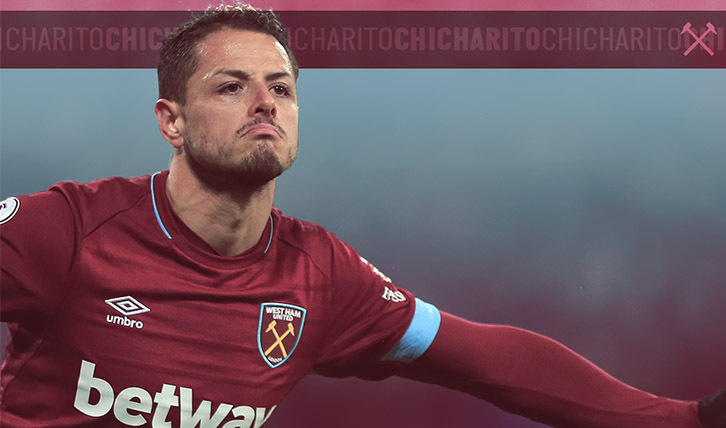 Chicharito is excited at the prospect of scoring goals and winning games in front of 60,000 West Ham United supporters at London Stadium. 
West Ham United recently announced that the matchday capacity at London Stadium would increase to 60,000, after reaching an agreement with London Stadium landlords E20 to take the first step towards the Hammers' home becoming the largest Premier League stadium in London. 
Having played at World Cups and major competition finals, Chicharito knows all about playing in some of best stadiums in the world, and the Mexican is thrilled about London Stadium's increase in capacity. 
The striker has been in terrific form in recent matches, scoring three goals in his last three Premier League games, helping the Irons to collect nine points, and Chicharito is eager for that form to continue when another 3,000 West Ham supporters take their seats at London Stadium.
"The West Ham supporters are always behind us," Chicharito said. "I always say they are very good, no matter if things are going very well or not so good. They are always there, behind us.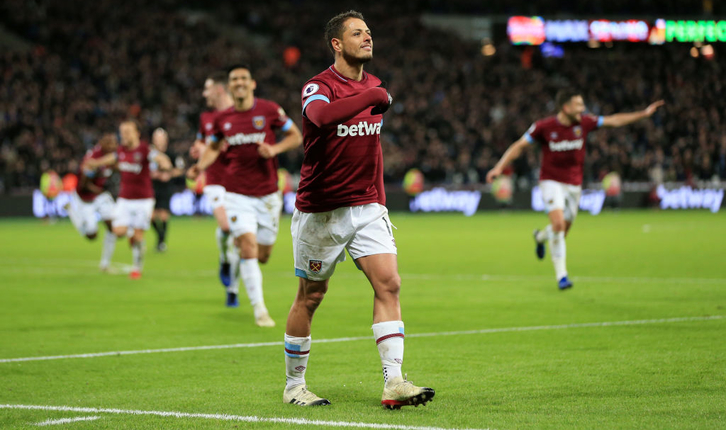 "It will be amazing to have another 3,000 fans here, supporting us, and I hope we can continue to win games in front of 60,000 supporters here as well."
Half-Season Tickets are now available to supporters at the top of the Waiting List*.
The priority window is now open, for seats throughout the stadium, with prices starting at just £150 for Adults and £50 for Under-16s. 
Demand for the extra Season Tickets has been huge and the Club expects the new seats to be snapped up quickly, so if you've received your priority slot by email, you must call the Ticket Office as soon as possible to avoid missing out.
Fans who secure a Half-Season Ticket will have Season Ticket Holder status and, in doing so, gain priority to renew their seat for the 2019/20 season.
All supporters on the Waiting List should have already received an email asking to ensure contact details are fully up to date. If you have not received this email you may need to update your details, and we advise you do so as soon as possible. 
It is expected that the safety certificate will be granted by the end of the year, at this point, Half-Season Tickets will be processed. While we do not anticipate it, in the event that the safety certificate is not granted in time, payments will be fully refunded, and you will retain your priority position on the Waiting List to secure a Season Ticket as soon as they become available.
Supporters will also have the option to spread the cost of their ticket via our partner V12 Season Ticket Finance, by paying three equal monthly instalments.**
Our potential increase to a capacity of 66,000, with a first step at 60,000, means there has never been a better time to join the Season Ticket Waiting List.
*Subject to safety certificate being granted
**Monthly payment plan will be subject to a £20 arrangement fee which would be added to the first month