Goalscorers Toni Martinez and Nathan Holland were brimming with pride after firing West Ham United U23 to victory over Manchester City.
The Hammers were full-value for their exciting success at Chigwell Construction Stadium, where they recovered from conceding an early goal to create numerous chances and eventually run out deserved 2-1 winners.
Saturday's triumph saw Terry Westley's side move up to third in the Premier League 2 Division 1 table, ahead of both Manchester and north London clubs and Chelsea.
"We definitely deserved the win," said Holland, who equalised with one of at least half-a-dozen shots he unleashed on the day. "At the start of the game, we created a few chances and could have put the game to bed early, but then so did City and they scored the opener, but we kept pushing and pushing and thanks to Toni again, he has performed for us and scored a brilliant goal.
"I missed a few chances myself. I was getting in behind but I just couldn't quite finish it off. When I got the goal, it brought the team confidence and we knew we were on top going in at half-time."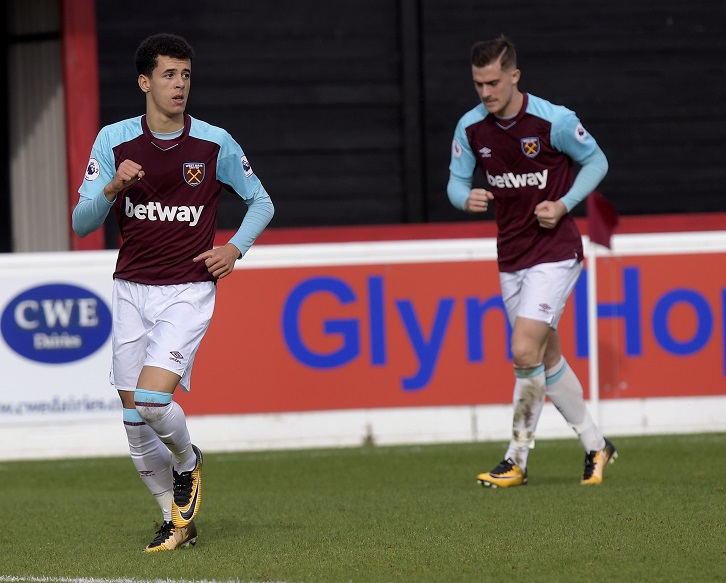 While West Ham did create numerous opportunities to win the game, it looked to be drifting towards a 1-1 draw when Spanish striker Martinez hit the net with a rasping 25-yard shot into the bottom corner.
"It's good to get the win and I am pleased we were able to get the three points," said Martinez, who has now scored eight in nine Premier League 2 appearances this season. "It's fantastic for us. We got promoted last season and we know how hard this league is, but we're playing good and we have some great players.
"With my goal, I don't think about the state of the game, I just shoot and luckily for me it went in and we got the three points.
"We know how hard it is to play against Man City. They've got some of the best young players in the world, but we beat them and I'm happy for that."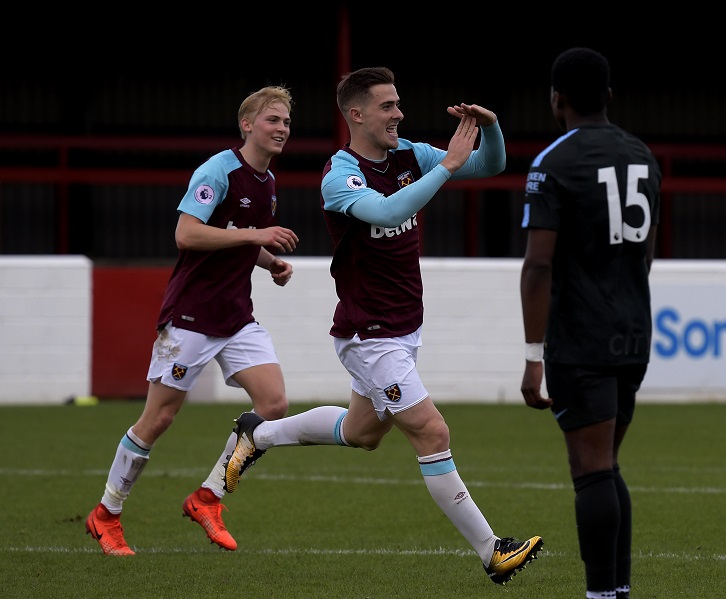 For Holland, simply being part of a team which is capable of playing such expansive, eye-catching football is a joy.
At the same time, the winger praised his teammates for digging in and resisting Manchester City's late charge for an equaliser.
"We definitely enjoy playing together, especially when we're attacking and have the ball at our feet," said the England U19 winger, who now has three goals in seven appearances this season. "I'm playing with great players and we have good relationships, on and off the pitch.
"We've really come on, we believe in each other and Toni has scored a brilliant goal which has got us the three points with a brilliant team performance.
"It's not always going to go our way and sometimes we are under the cosh, but that's what you've got to deal with at this level and we did that really well. It makes the three points feel better."