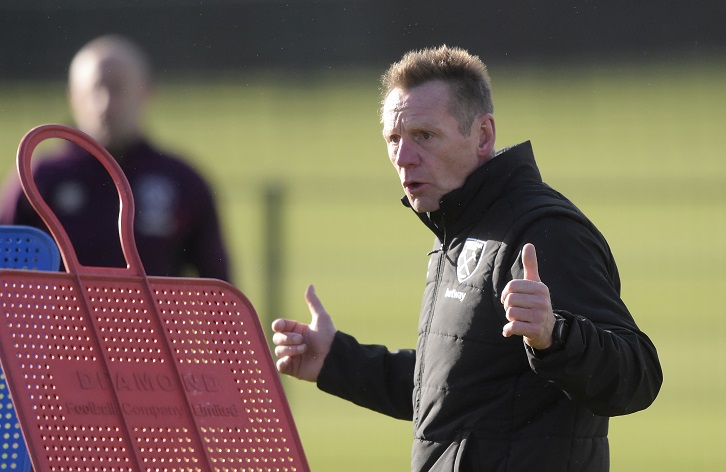 Stuart Pearce says competition for the No1 goalkeeping position between Adrian and Joe Hart can only be healthy for West Ham United.
The Spaniard and England international have been vying for the starting spot in David Moyes' side in recent weeks, with Adrian replacing Hart when the latter's loan ruled in ineligible for the recent trip to Manchester City.
The two-time Hammer of the Year runner-up produced a fine display at the Etihad Stadium and kept his place for Saturday's 1-0 win over Premier League champions Chelsea, with Hart making do with a place on the substitutes' bench.
Pearce, who handed a then-teenage Hart his Manchester City debut back in 2006 and later took him to two UEFA European Championship finals with England U21s, said the 30-year-old reacted positively to his demotion and expects him to fight hard to win a starting place back.
At the same time, the coaching assistant believes Adrian will give everything to retain his current position in Moyes' XI.
We want two goalkeepers at this football club, at least, with a young goalkeeper pushing them as well, vying for the No1 jersey

Stuart Pearce
"Firstly, I think the criticism he got, he's thought everyone in the team has got to take a responsibility when the team concedes goals," Pearce told BBC Radio 5 Live's Monday Night Club. "He's been left very, very open. I covered a few games before I went in at West Ham and he's been left very vulnerable, there's no doubt about that.
"I've got to say that we're in a situation here, like every other club, where everyone is competing for the jersey. I know Joe very well obviously from my time at City and England and he's the type of character who will roll his sleeves up.
"We want two goalkeepers at this football club, at least, with a young goalkeeper pushing them as well, vying for the No1 jersey.
"I think Adrian played extremely well at Man City, and Joe wasn't dropped for that game obviously, because the loan situation meant he couldn't play, but every football club knows that competition for places is healthy and Joe knows he has to roll his sleeves up and fight to get his place back at club level, and also to keep his England place for the summer."
Speaking more generally about West Ham's improved resilience and physical output in their last two matches, Pearce says the squad as a whole have responded to the demand for hard work and intensity in every single training session.
"David has asked them to up their performance, both on the training pitch and in matches as well and you've only got to look at the body language of Michail Antonio and Marko Arnatovic, as they put some miles in during the game on Saturday," he observed.
"If you don't do that in this division, you're not going to win games. If you're one of the top six teams, you can turn up and play at 95 per cent and still win a game, but if you're not one of the top six, you've got to be flat out and more each week."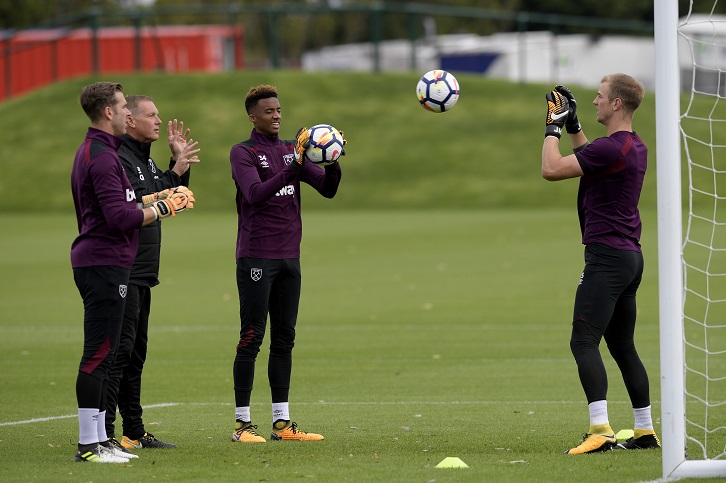 On Wednesday, West Ham face their third consecutive fixture against one of those 'top six' clubs, when they welcome Arsenal to London Stadium.
And the England great and former Hammers defender expects the home side to produce another organised, disciplined and hard-working display against Arsene Wenger's talented Gunners.
While some groups of players may resent being told to 'work hard first, express yourself second', Pearce says the West Ham squad have responded overwhelmingly positively to Moyes' message.
"I think they can when they see results in terms of their performance and the results they get from that, if you like.
"They have got to see that 'Hang on, the way you are asking me to play as an individual is getting the best out of me and the best out of the team' and the best way of doing that is through performances. There has been a decent feel-good factor around the last two performances, no doubt about that."