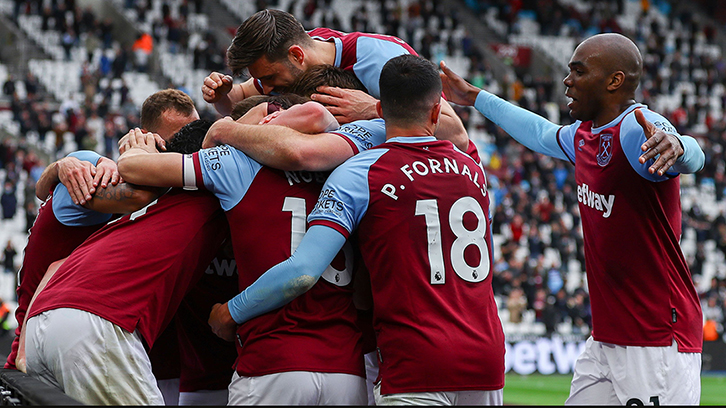 In this case, the numbers certainly tell the story: West Ham United enjoyed a simply superb 2020/21 Premier League season.
A Club-record Premier League points tally (65), goal difference (+15), number of wins (19) and tally of away wins (nine) all contributed to an impressive sixth-placed finish – and with it UEFA Europa League qualification – for David Moyes' men.
And while the Claret and Blue Army have had plenty to cheer on the real-life pitch over the last nine months, those faithful to the Irons in the virtual sphere are also likely to have prospered in terms of their Fantasy Premier League results.
Of course, the world is divided into two kinds of FPL players: those devoutly dedicated to fine-tuning their teams, tweaking systems week-by-week to optimise a point output to value ratio… and those who haven't checked their teams since Week Three.
But those loyal to their heroes since the very beginning of 2020/21 will have seen West Ham players rack up a spectacular total of 1,686 points on the pitch this season - a vast improvement on the cumulative total of 1,380 in 2019/20.
Among them – as true to commonly-agreed Teams of the Season itself – have been some of Fantasy Premier League's top-scoring players. So, without further ado, let's take a look at West Ham's five top-scoring FPL players of 2020/21…
 
5. Vladimír Coufal
2020/21 Points: 128 / 2019/20 Points: N/A
Final Cost: £4.8m / Initial Cost: £4.5m
Teams Selected By: 8.6%
Best Game: 10 points vs Southampton (3-0W, 23 May): 1 assist, 1 clean sheet, 1 bonus point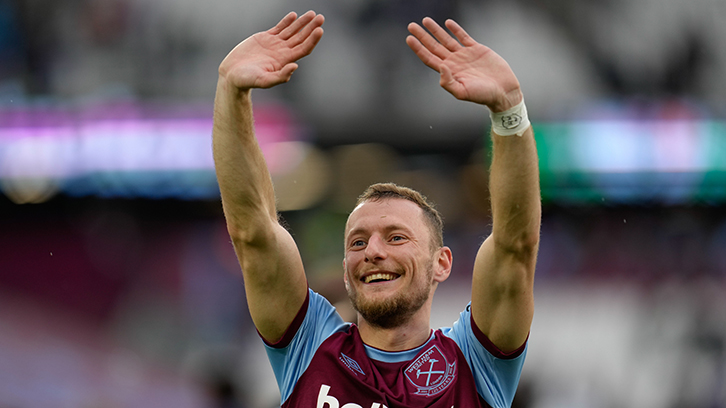 A bargain signing in real life and a bargain signing in Fantasy Premier League, Coufal was a model of consistency among Claret and Blue-clad players across his inaugural season in English football, having made the switch to East London from Slavia Prague in October.
Picking up a grand total of nine assists (the joint-second highest in 2020/21 FPL, level with Lucas Digne) and nine clean sheets in the game mode – as well as a strong 12 bonus points over the season – Coufal's efforts almost certainly have secured his place in millions of FPL managers' teams for next season.
 
4. Lukasz Fabianski
2020/21 Points: 133 / 2019/20 Points: 83
Final Cost: £5.0m / Initial Cost: £5.0m
Teams Selected By: 3.2%
Best Game: 15 points vs Fulham (1-0W, 7 November): 1 clean sheet, 1 penalty save, 3 saves, 3 bonus points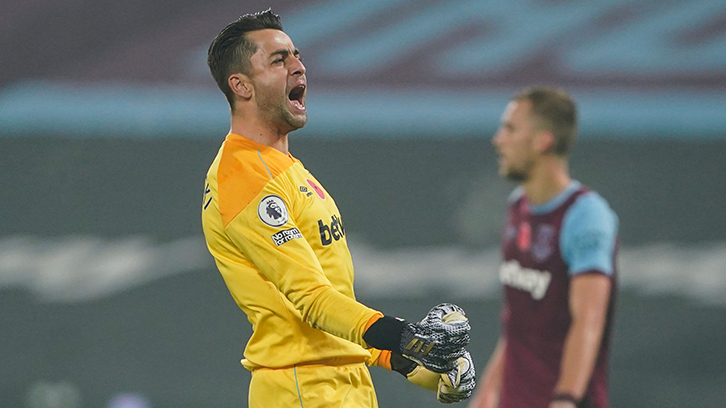 West Ham United's very own 'Pole in Goal' has enjoyed another excellent season between the posts, with Fabianski doubling his own personal tally of clean sheets from last season and – in the process – picking up a whopping 50 more points than in 2019/20.
Indeed, while injuries played a much lesser part in Fabianski's campaign this time around, the Poland international still recorded 30 more saves than last season – including a match-winning injury-time penalty save against Ademola Lookman of Fulham in November.
 
3. Jarrod Bowen
2020/21 Points: 141 / 2019/20 Points: 44
Final Cost: £5.8m / Initial Cost: £6.5m
Teams Selected By: 2.5%
Best Game: 15 points vs Wolves (4-0W, 27 September): 2 goals scored, 1 clean sheet, 2 bonus points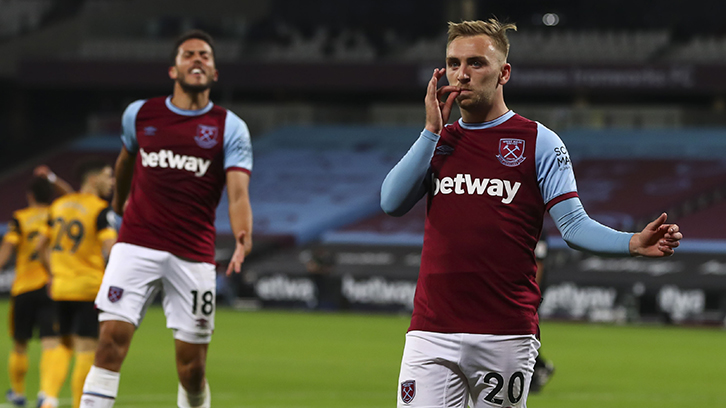 In his first full season as an established Premier League player, fleet-footed winger Bowen has certainly shown what he was capable of, with his season-topping performance – at least in terms of FPL points – arriving early against Wolverhampton Wanderers in a 4-0 demolition back in September.
Nevertheless, the 24-year-old continued to accrue points and accolades over the course of the campaign and proved particularly influential in important home wins over Aston Villa (2-1 in November, collecting 13 points) and Leicester City (3-2 in April, collecting 12 points).
 
2. Tomáš Souček
2020/21 Points: 147 / 2019/20 Points: 41
Final Cost: £5.2m / Initial Cost: £5.0m
Teams Selected By: 11.2%
Best Game: 15 points vs Crystal Palace (3-2W, 26 January): 2 goals scored, 3 bonus points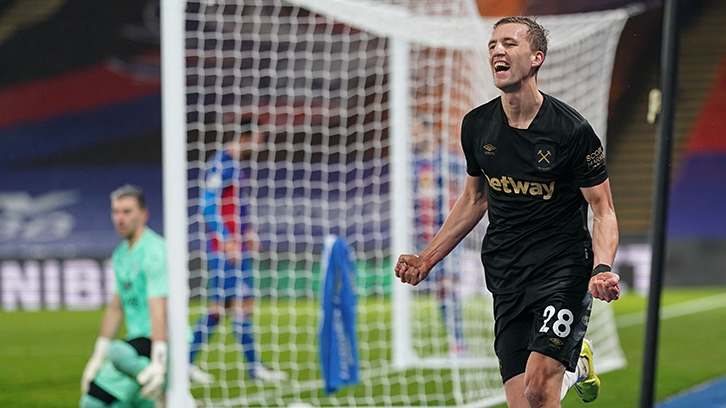 Another must-have midfielder for the thrifty FPL players amongst you, only six outfield top-flight players recorded more points per (virtual) million spent on recruiting them, with Souček's 28.27 not-far-behind table-topper Stuart Dallas (31.09) of Leeds United.
Indeed, Souček actually led the way in that statistic as recently as 16 January (when his return stood at 14.5 points per million spent), and his fine form made him the most-bought player (with half-a-million transfers in during Gameweek 19) in that period.
Fantasy Premier League ranks Souček as the fifth-most influential midfielder in the division, and eleventh most threatening – both aspects contributing to the No28's Premier League Player of the Season nomination.
 
1. Aaron Cresswell
2020/21 Points: 153 / 2019/20 Points: 79
Final Cost: £5.7m / Initial Cost: £5.0m
Teams Selected By: 18.2%
Best Game: 15 points vs Leicester City (3-0W, 4 October): 2 assists, 1 clean sheet, 3 bonus points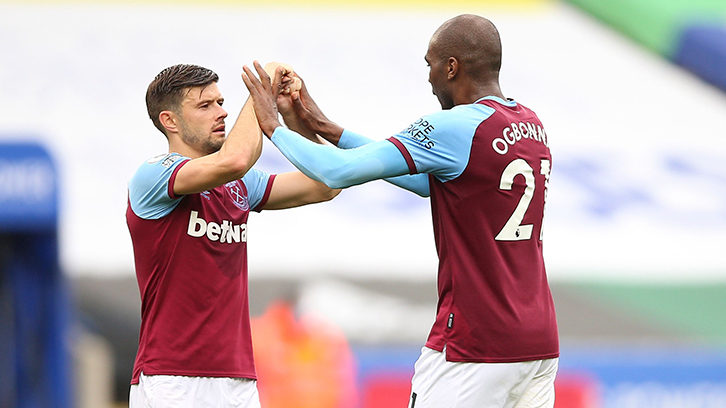 Was this list ever going to be topped by anybody else?
Aaron Cresswell has been West Ham United's Fantasy Premier League points king from the opening weeks of the season, with FPL judges attributing eleven assists to him this season – more than any other top-flight defender.
The No3 has thrived as both a left wing-back and left-sided central defender this season, being ranked the fourth most creative defender in Fantasy Premier League, as well as the Hammers' most commonly-selected player.
His finest performance – of arguably his finest campaign in Claret and Blue – came in the 3-0 win at Leicester City on 4 October, in which he teed up Michail Antonio and Pablo Fornals with pinpoint open play passes – but he has also excelled in racking up points from unerringly accurate set piece deliveries.
Such was his influence on matches, only two other defenders were awarded more bonus points during 2020/21 matches: Cresswell's 21 was bettered by only Luke Shaw (22) of Manchester United and Trent Alexander-Arnold (26) of Liverpool.
And when it comes to overall totals, Cresswell is the fourth-highest ranking defender in Fantasy Premier League this season, behind only Dallas and Liverpool duo Andrew Robertson and Alexander-Arnold – the kind of company Cresswell's form this season has deserved.
 
Honourable Mention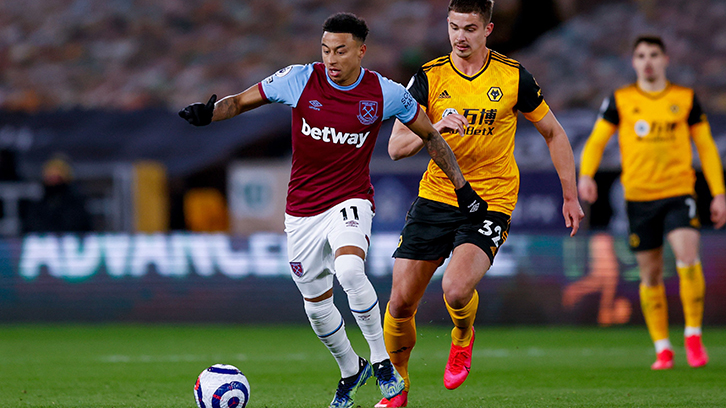 While Jesse Lingard's 106 points – courtesy of nine goals, five assists, and a hefty 15 bonus points from just 16 games played – weren't enough to get him into the Hammers' top five across the season, the midfielder was definitively Fantasy Premier League's in-form player between early February and mid-May. 
No other player in the Premier League recorded more points per game (7.20) in that timeframe, and no player received more 'transfers in' during the month of April – Lingard's Player of the Month award-winning spell.
Lingard ultimately finished joint-second in that statistic behind Harry Kane (on 6.9 p.p.g.)  but, to his credit, finished level with Manchester United's Bruno Fernandes (6.6 p.p.g)…
Well... joint-second, once you remove the anomaly of the table-topping Manchester City reserve goalkeeper, Scott Carson (on 7 p.p.g.) – but that's Fantasy Football statistics for you!