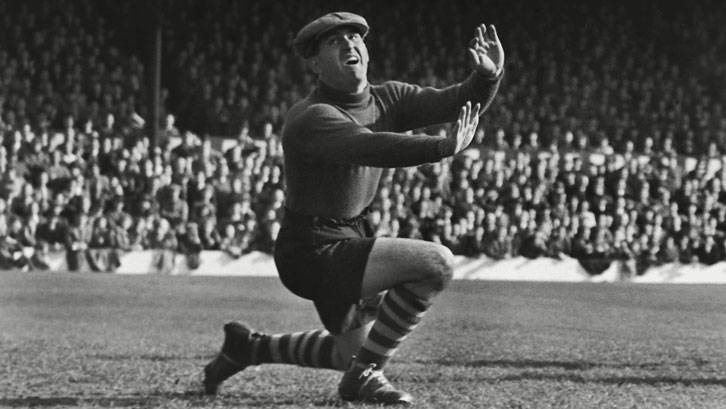 One of the longest-serving figures in West Ham United's 125-year history, Ernie Gregory, was born on this day, 10 November, in 1921.
Goalkeeper Gregory was quite simply one of the finest servants the Club has ever known, playing for the first team for 20 years before embarking on a coaching career that only ended with his retirement in May 1987 at the age of 65. In all, his association with West Ham totalled an amazing 51 years.
Even in retirement, Gregory was a regular visitor to Chadwell Heath, where he passed on his immense experience to the Club's young players and coaching staff.
He passed away, aged 90, in January 2012.
Joint-Chairman David Gold remembered watching Gregory in action during his own time as a schoolboy player in the 1940s.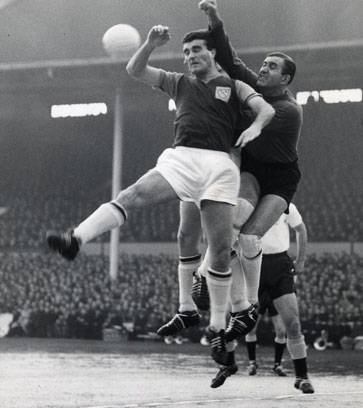 He said: "Ernie Gregory was one of the all-time great servants of West Ham United. I remember watching him as a ten or eleven year-old boy and he became my goalkeeping hero growing up.
"He represented us for 20 years as a player and a further 30 years as a coach, which is something that is almost unheard of in today's game."
Academy Director Tony Carr worked alongside Gregory for more than a decade. He added: "He was a magnificent servant to the Club for more than 50 years as a player and coach. Ernie was always someone you could talk to about the game."
Born in Stratford on 10 November 1921, Gregory played for West Ham Boys and was noticed by manager Charlie Paynter while playing in an English Trophy final against Preston North End at Upton Park, joining the Irons in 1936.
After spending time with Leytonstone as an amateur player, winning the Isthmian League in 1938, Gregory made his first Hammers appearance for the 'A' team in 1938.
While serving with the Essex Regiment and the Royal Air Force during World War II, Gregory made more than 50 war-time appearances for the Club before making his Football League debut in a 4-1 home win over Plymouth Argyle on 28 December 1946.
In all, Gregory played for West Ham for two decades, making a total of 481 appearances. He was an ever-present during the 1947/48, 1949/50 and 1952/53 seasons and also totalled 37 league appearances during the Division Two title-winning season of 1957/58 at the age of 36.
Gregory's goalkeeping prowess also saw him produce an outstanding England B performance against France in 1952. After hanging up his gloves in 1959, he was awarded a Testimonial game the following year against LD Alajuelense of Costa Rica at the Boleyn Ground.
The loyal east Londoner stayed with the Club and went on to coach the reserves and later the first team. He finally retired in May 1987 after a 51-year association with West Ham United.
In the summer of 2018, he was named at No25 in the Club's #50GreatestHammers countdown.