West Ham United opened the doors of London Stadium to offer homeless people from East London vital services and respite from life on the streets. 
West Ham United Foundation's Homeless Support Day was the third event of its kind to be held at London Stadium and provided services such as clothing, hairdressers, oral health checks, banking support as well as a hot pie and mash lunch.
Helping to tackle poverty is a key area of focus across the Club and Foundation and forms a strand in the Players' Project which sees players from the men's, women's and academy teams acting as ambassadors for causes across the community. 
Since the launch of the Players' Project in 2018, West Ham United and its Foundation have been working to support local individuals, services and communities in a range of ways - from providing food parcels and essential items, to offering CV advice and organising visits and calls from the Club's players and ambassadors.
Women's forward, Claudia Walker and Club Ambassadors, Carlton Cole and Marlon Harewood attended the Homeless Support Day and helped to distribute clothing donated by the men's, women's and academy teams.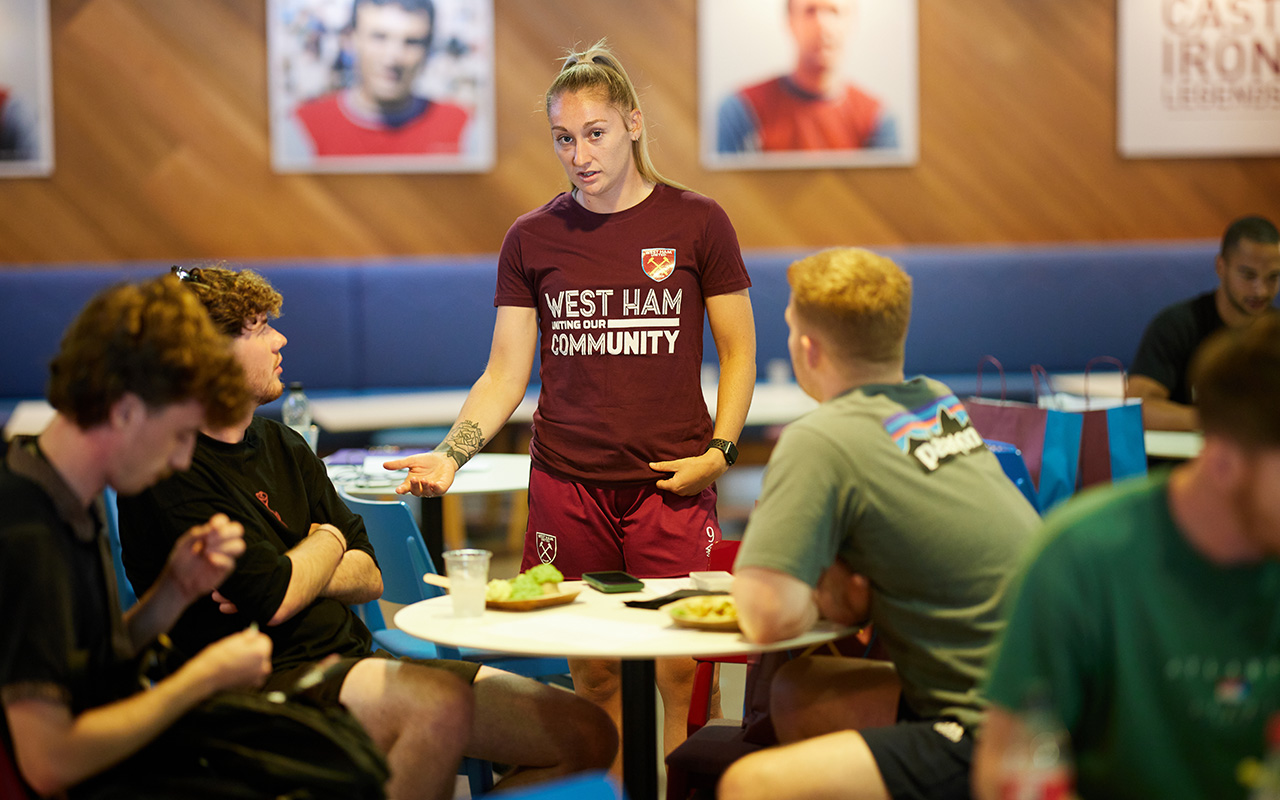 Walker felt grateful to be able to attend the event and to see the support that the Club is giving to those most in need.
"It's been a really eye-opening day. To see the fantastic work that West Ham and the Foundation are doing first-hand made me feel really proud. 
"I spent a lot of time talking to people - learning about their experiences and how different circumstances have led them to these circumstances. 
"It's been inspiring to see how events like this can help these individuals and the huge impact that we can all make."
The Club welcomed over 60 service users from local homeless charities including NEWway Project, Single Homeless Project, Catch 22, Whitechapel Mission, St Mungo's and Caritas Anchor House to run the event, which was taking place for the first time since 2019 due to the pandemic.
In addition, the Foundation partnered with Goldman Sachs to offer their staff the unique opportunity to volunteer at the event, whereby they were able to help make a meaningful difference by assisting with activities and building connections.
Cole, who has his own ties to homelessness through his mother and uncle who were homeless when they first moved to London, spoke of the need to break down the stigma related to homelessness and the positive interactions he had witnessed during the afternoon. 
"When people think about homeless people, they think of someone in the street under a bridge but there's more to it than that. There are people that just have unforeseen circumstances.
"I've had ups and downs in my life and with the flick of a switch things can go wrong for you. I've always had a good support network around me but some people might not have that."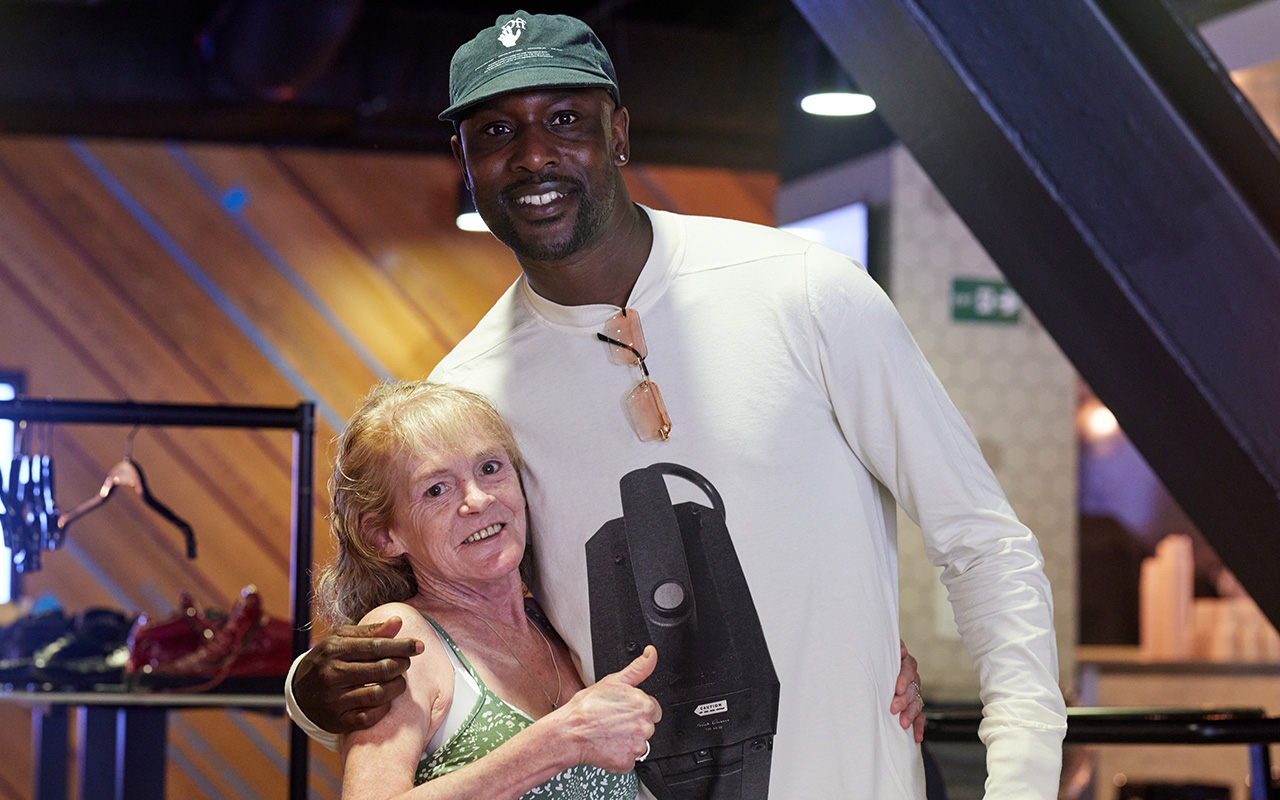 He continued: "It has been a really rewarding experience to go and chat with the people that are here - to learn about their stories and to try to give them a little bit of light and positivity.
"To give the homeless an opportunity to have their hair cut, to visit the mobile dentist and to take some clothes donated by the Club has been brilliant to see. 
"I think we've got to be able to support and guide these individuals in how to access information or services that could help them, and at West Ham that's something that I think we do very well. The support that West Ham have provided today has been fantastic." 
Joseph Lyons, CEO of the Foundation, was also in attendance and spoke of the importance of the Homeless Support Day in helping to bring the work of the Foundation to life.
"These days are fantastic because we are able to support people who are in a tough spot. 
"The Players' Project has been game-changing for us as it's allowed us to focus on specific areas like poverty, equality, employment opportunities and make a significant, long-lasting difference. 
"Days like today help to open our eyes a little bit. They help us to ask more questions and to have more conversations about how we can continue to make a positive impact on our community."