The West Ham United Foundation was delighted to be hosted by Alison Gowman, the elected Alderman for the Ward of Dowgate in the City of London Corporation and Sheriff of the City of London, at the iconic venue of the Old Bailey.
In the first event held by a Premier League club at the Old Bailey, the Foundation delivered a spotlight on youth engagement; showcasing their new knife-crime prevention pilot currently being delivered in Newham.
Following a welcome from Sheriff Gowman and Foundation CEO Joseph Lyons in the Great Hall, guests were provided a tour of Court Number One, the most famous court room in the world.
In court, the guests – consisting of supporters of the Foundation, local leaders, judges, organisational, frontline service and parliament representatives – were reminded by Judge Sarah Munro KC that, although it is a historical criminal court, it remains a working court. Judge Munro KC shared that a lot of the current cases consist of young teenagers involved in knife-crime incidents.
It's great for the Old Bailey to work with the West Ham Foundation – the first Premier League team to be able to use the facilities here for this purpose
Research shows that often, children and young people who are carrying knives are actually the victims – victims of gangs, criminal exploitation, fear of crime or peer and social pressure. Though they may be carrying knives due to these factors, if a young person carries a knife, there is a high probability that they will use it – whether it is to protect themselves, commit a crime, cause fear or demonstrate their status or reputation.
Judge Munro KC, who recently made legal history as she delivered the first ever televised sentencing at the Old Bailey, explained that it often seems as if it is a flip of a coin as to who is in the mortuary and who is in the dock – with distraught friends and family on both sides.
There is a feeling that these incidents are avoidable and credit was given to the Foundation for their important work in our local communities.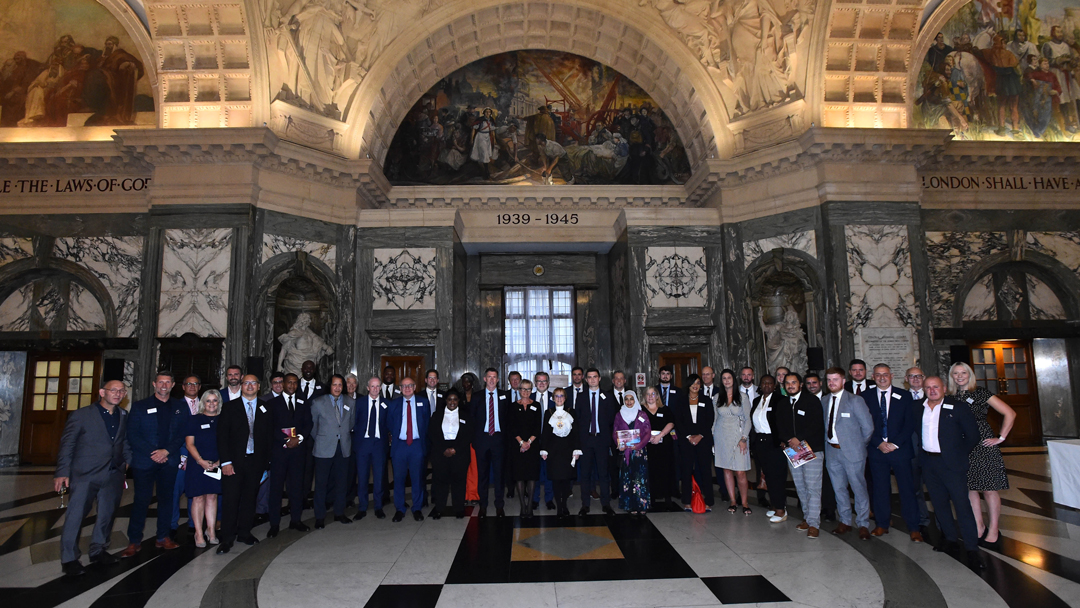 Sheriff Gowman said: "So many people who come here into the court are all being brought up before the judges because of murders and manslaughters and very serious crimes all involving young people and knives.
"It's just incredible the reach you [the Foundation] have in the community. Obviously knife crime is particularly important here at the Old Bailey but you [the Foundation] do so many other projects as well. But I'm so pleased that we had a doctor here, a GP from the local area, you're clearly doing such wonderful work, making sure that young people have alternatives to going out in the street and committing crime or just getting caught up in crime, that's the sadness of it.
"So, it's great for the Old Bailey to work with the West Ham Foundation – the first Premier League team to be able to use the facilities here for this purpose."
According to reports, knife-enabled crime is continuing to increase. Incidents recorded by the police has seen a 10% increase to 49,027 offences in the year ending March 2022, from 44,642 in the previous 12 months.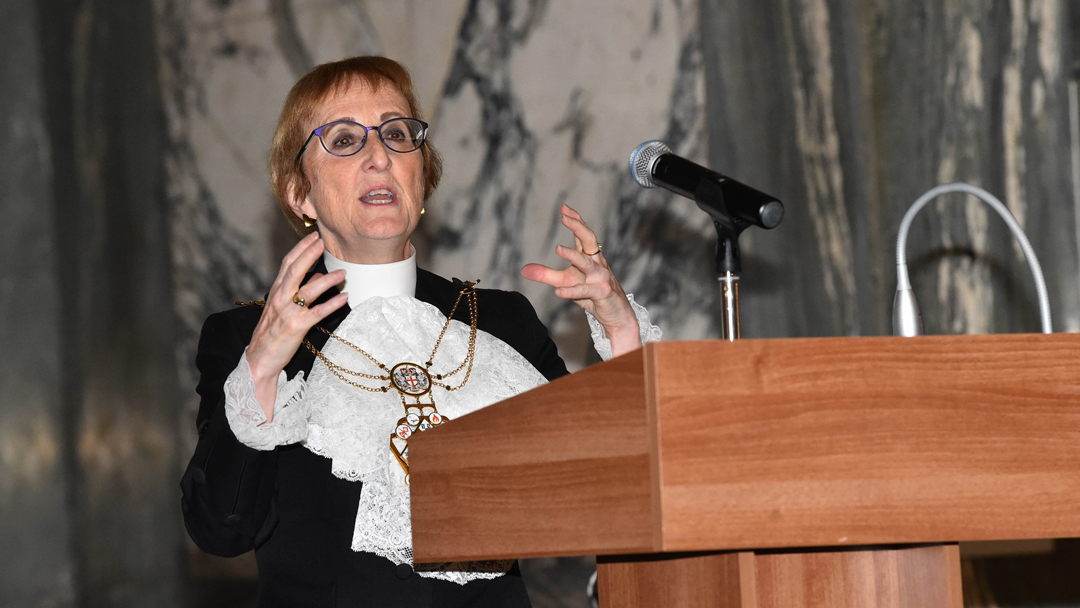 The Foundation is currently delivering a pilot which seeks to reduce knife crime in Newham. Working with seven GP surgeries and local colleges and schools, the pilot sees health and social care professionals work closely with the Foundation to identify children and young people at risk of involvement in knife crime.
The pilot focuses on implementing measures of prevention and intervention. The children and young people receive mentoring and have complete ownership of the outcomes that they wish to achieve. Outcomes have so far included participants feeling inspired and supported, with improved interpersonal relationships, improved mindset and improved connection to society with a motivation to contribute to a stronger and safer community. 
Dr Farzana Hussain, co-lead of the NHS and WHUF knife crime pilot project, GP at The Project Surgery and Clinical Director of Newham Central 1 Primary Care Network, said: "As we know the statistics are bad, knife crime is rising. This is more than just health, if we really want to tackle knife crime and keep our young people safe, it has to be more than just one sector.
"This is where I think an evening like this has shown actually how many different parts of society are willing to make a change here and I think that's where West Ham United Foundation have been like the glue and brought us all together."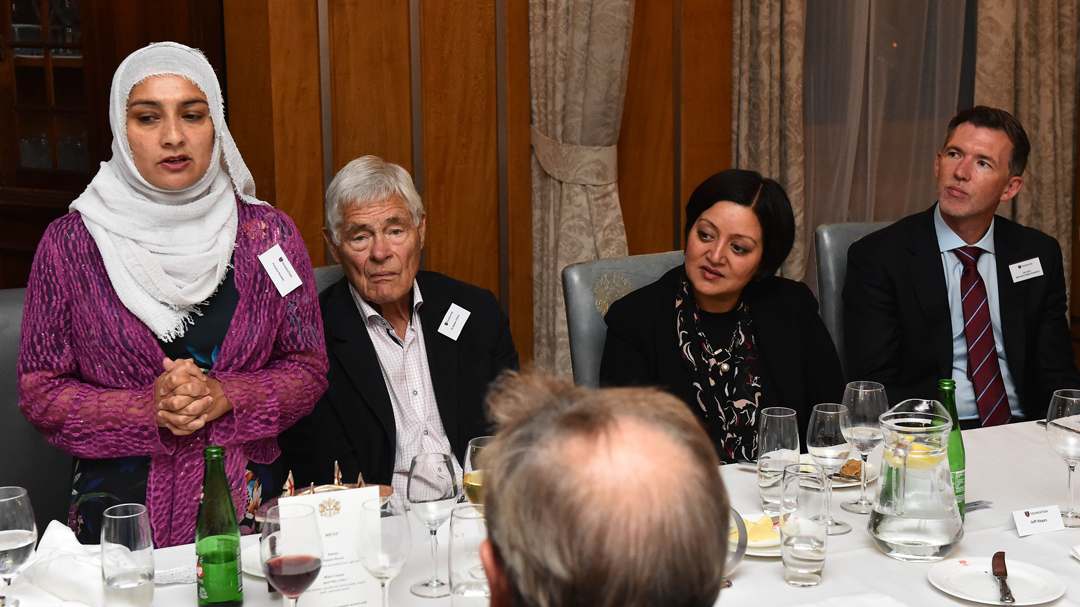 Councillor Darren Rodwell, leader of Barking and Dagenham Council, said: "The Foundation is the heart of the Club really because the Club has always been about community and that is what the Foundation is all about. It's about community, it's about all of our communities, it's about all of the diverseness coming together.
"It leads in so many areas, whether it's to do with racism, whether it's to do with education or whether it's to do with knife crime. It's collective because it effects all of us in our respective areas.
"It's a great night because actually listening to the Doctor who spoke about the pain and upset that knife crime has caused in the community where she lives in Plaistow or the [Foundation] youth worker that talks about how engaging with the young people before they get into the issue of gangs in a major way, or, what we saw today by one of the senior judges of the country talking about how they're having to now sentence 14 and 15-year-olds for knife crime, it just shows you that it effects the whole system. It shows you that actually it is so dramatic to our communities.
"I've had to sit with far too many families in Barking and Dagenham to talk to them and understand the pain that they're going through when they've lost loved ones."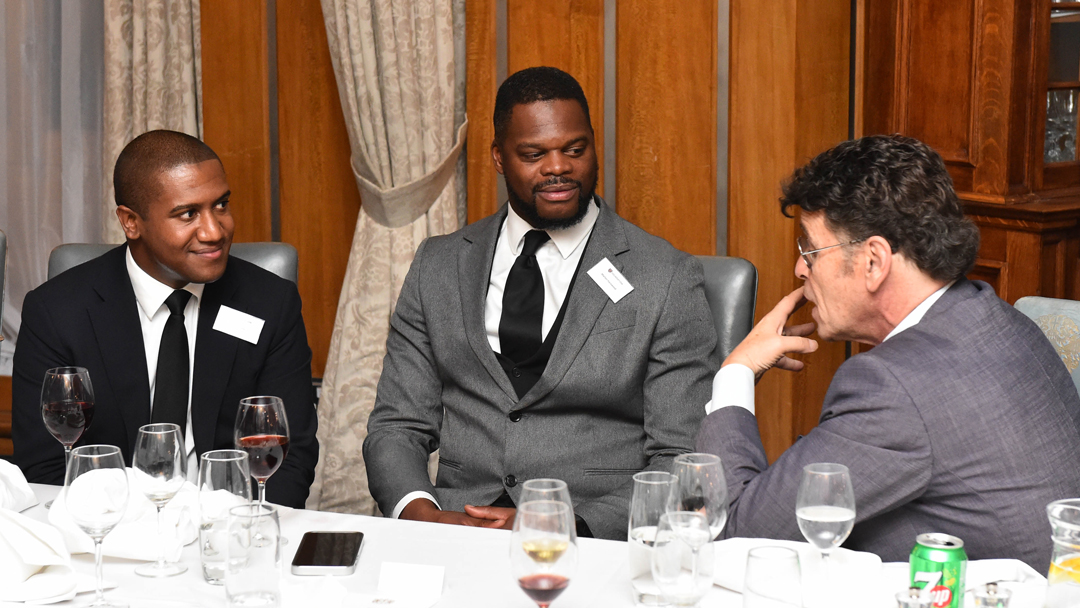 Mayor of Newham, Rokhsana Fiaz, said: "I've been mightily impressed with the scale of ambition, that Joe who leads the Foundation's work, in so many important areas [and] has made a particular focus around youth safety and that's something that's very close to my heart.
"As the Mayor of Newham, having been elected back in 2018, I made a pledge and a promise that Newham would become the best place in the world for children and young people to grow up and their safety needs to be assured, and we've made investments.
"To see partners, valued partners, such as the Foundation similarly investing their focus in the important area of youth safety is really significant because we all recognise the trauma for communities, the trauma for families and young people needlessly harmed because they're caught up in violence because of risks that they are exposed to and exploitation that they have been drawn into.
"It's really important that we have a collective approach with partners in order to address this really significant and troubling phenomena of our times."