Following the passing of Joint-Chairman David Gold, the West Ham United family came together for a moment of reflection, with a minute's silence held simultaneously across all Club sites, including West Ham United Foundation's base in Beckton. 
During his tenure as Joint-Chairman, David Gold played a significant role in the Foundation's mission to harness the power of football to meet the needs of the community – a community he was born into and grew up in.  
"He was an incredible leader and just a really nice man," said Foundation CEO Joseph Lyons. "As a member of the Board, he set out very early what he wanted to do and how, and he stood by it, very much with the West Ham United community at the heart of it. 
"On a personal level, he reached out to us at the Foundation very early on and said: 'What can I do? How can I help more?'. He gave up his time and his resources, to come and support our community work. You can't get any better than having a personal approach."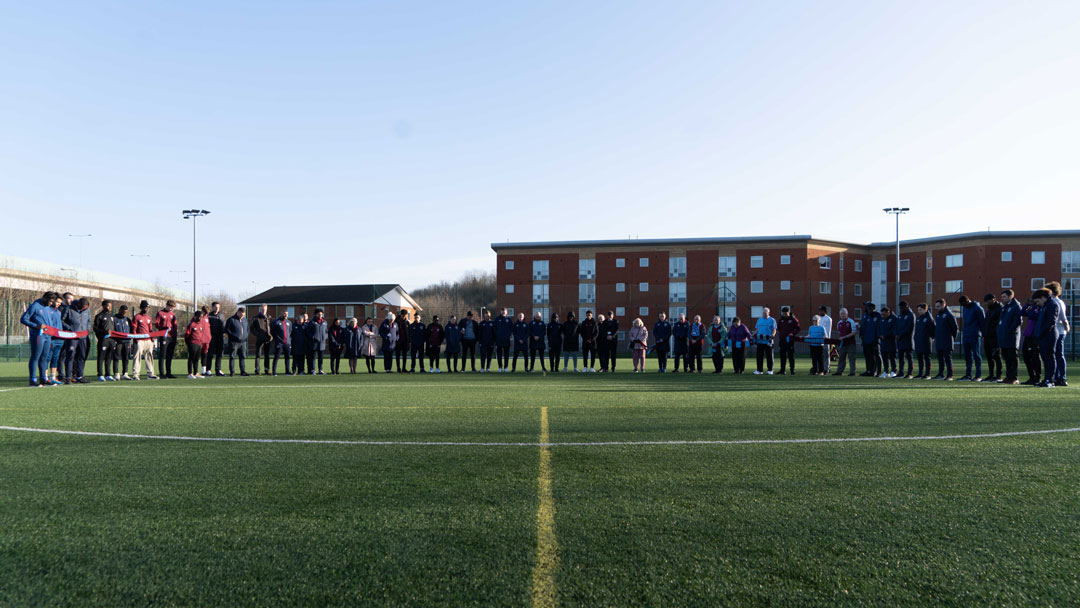 Having grown up on Green Street in Upton Park, just yards from the Boleyn Ground, David Gold always had a strong connection to the West Ham community and was extremely passionate about the impact football could have on people. From meeting with staff to understand how he could further support their initiatives to engaging with participants, his down-to-earth nature always shone through. 
"I think it validated us as a community scheme that is really trying to push the values of the football club," added Lyons. "Unless you have the leaders of the football club endorsing it, supporting it, and visibly acknowledging it, it doesn't mean as much. I think what he, along with his other Board colleagues, consistently did over the last decade was show it meant something to him. It gave us confidence, validated what we were trying to do. In part, it's made us succeed where we have. We've been very lucky to have him as a member of the West Ham family." 
It's quite unusual for owners of football clubs to take such an interest in the Club's local community
One particular programme that David Gold held very dearly and in which he demonstrated his personable approach to the Foundation's work was Any Old Irons, which he helped launch in partnership with Friends of the Elderly back in 2015. 
"We've seen the Any Old Irons come and pay their respects," continued Lyons. "We have hundreds of members now, but it came from him. From his generosity, his time, his desire to come and meet them and talk about how important West Ham was to him." 
"He was always really interested in the Any Old Irons, talking about Green Street," recalled Any Old Irons member Eileen. "He had the idea to start a group for the elderly and isolated. Friends of the Elderly approached all the Premier League clubs and West Ham was the only club that showed interest and David Gold really pushed it. He invited us all to afternoon tea at Upton Park. They advertised it in old people's spaces, groups, sheltered housing, doctors; and about 60 to 70 people showed up. He encouraged us all to bring memorabilia. He showed interest in what we brought, we chatted about his time as a young West Ham Boys' footballer. It was absolutely brilliant!"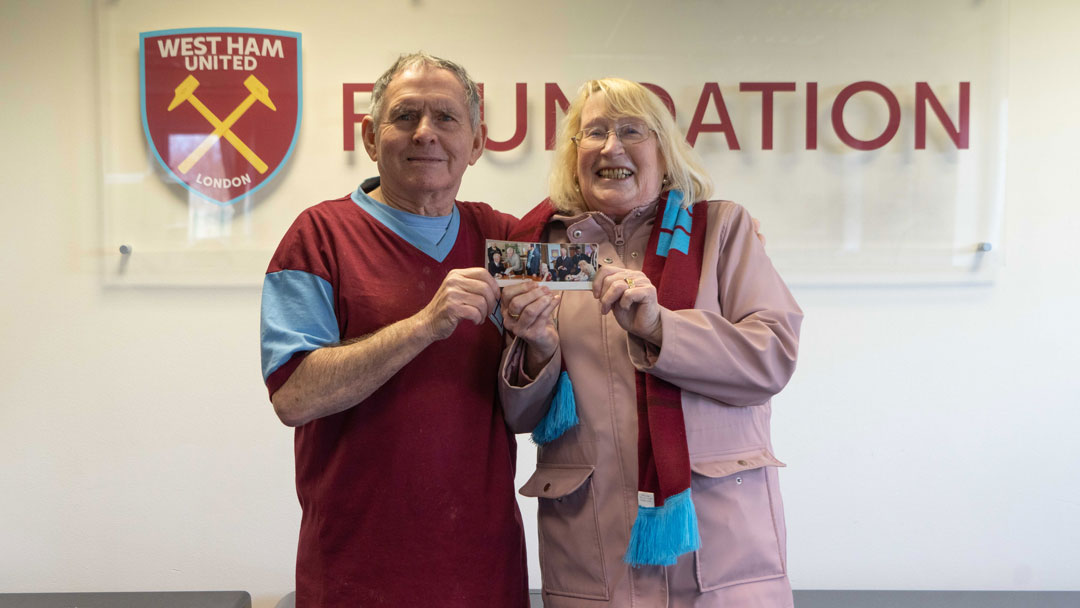 In addition to helping launch the programme, Gold was a frequent visitor at Any Old Irons, with members often recalling instances of his good-humoured demeanour. 
"He was brilliant!" exclaimed Eileen. "During a Q&A in East Ham, you had to give your name to register and a really young girl from Friends of the Elderly was in charge of the list and said to David 'Your name is not on the list'. She wasn't going to let him in to his own meeting! He saw the funny side to it. He was a lovely man." 
"He was so down to earth," said fellow Any Old Irons member, Alf. "He would come to our events on a fairly regular basis and always had time to come and talk to you." 
Commenting on Gold's charming approach, Lyons added: "I think it's quite unusual for owners of football clubs to take such an interest in the Club's local community. In my opinion he has always done it the right way. It's going to be a terrible loss for the football club and to the community that he so very much cared about. All of our thoughts and heartfelt sympathy go out to his family."