West Ham United's Łukasz Fabiański, Tomáš Souček and Levi Laing showed their support for Irons Supporting Foodbanks as part of the Players' Project programme
The trio joined Irons Supporting Foodbanks founder John Ratomski at their container at Chadwell Heath, a stone's throw away from the Club's historic training ground, where Ratomski showed them through the many items of clothing that have been donated. 
After helping sort through boxes of clothing, the players then helped load boxes into cars and vans and headed on the road to Tunmarsh School in Plaistow, part of Newham PRUs (Pupil Referral Units), where they will be given to young people who are in need of them. 
The following day, Ratomski visited both Chadwell Heath and Rush Green training grounds to pick up Foodbank collections which had been donated by staff and players at both sites. 
The helping hand offered by Fabiański, Souček and Laing was organised as part of the Club's Players' Project, whereby Men's, Women's and Academy players regularly give their time to engage with individuals, groups and causes across the community.
Irons Supporting Foodbanks have a longstanding relationship with the Club, and Joint-Chairman, David Sullivan has made several personal donations throughout the years, including when he helped to fund the purchase of a new delivery van, which helped to collect and deliver food and clothing to homeless centres across Newham.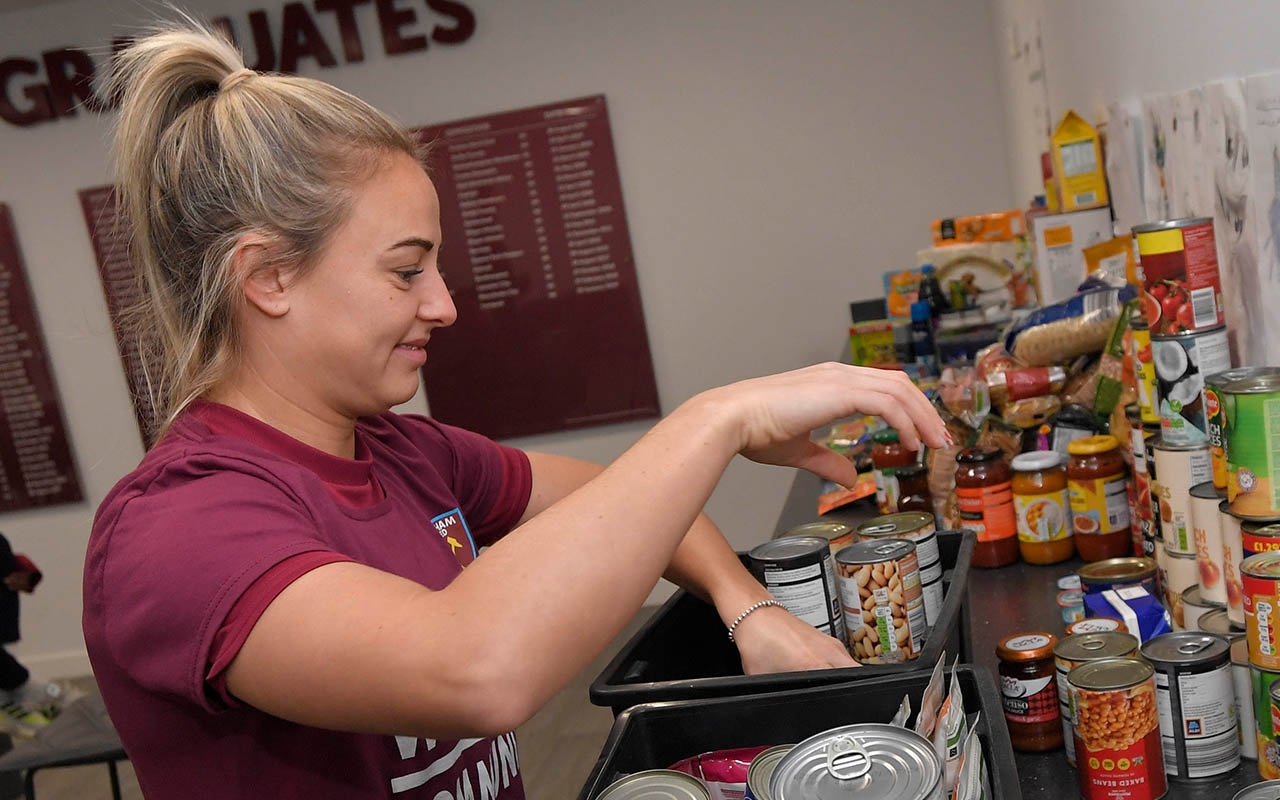 And Ratomski is delighted to have West Ham United's continued support. 
"We started off three years ago collecting at West Ham home matches, and now we're delivering the best part of £100,000 of food to those in need every year – a pallet that's worth £2,000 to a foodbank in the area every week. 
"From that, it developed into clothing and fulfilling that need, and we were contacted by a couple of manufactories, which includes the Club's technical partner Umbro. We take on their surplus T-shirts and hoodies. 
"At the container at Chadwell Heath, we're roughly receiving around two pallets a week of clothing, and that's been kindly provided by the Barking & Dagenham Council.  
"It's been very satisfying to be able to have the support from the very top of the football club, right the way down to the players and staff that we have helping us here. It just shows how in-tune the Club is with the fanbase, because it's the West Ham, East End-based community that are helping to make this happen with donations.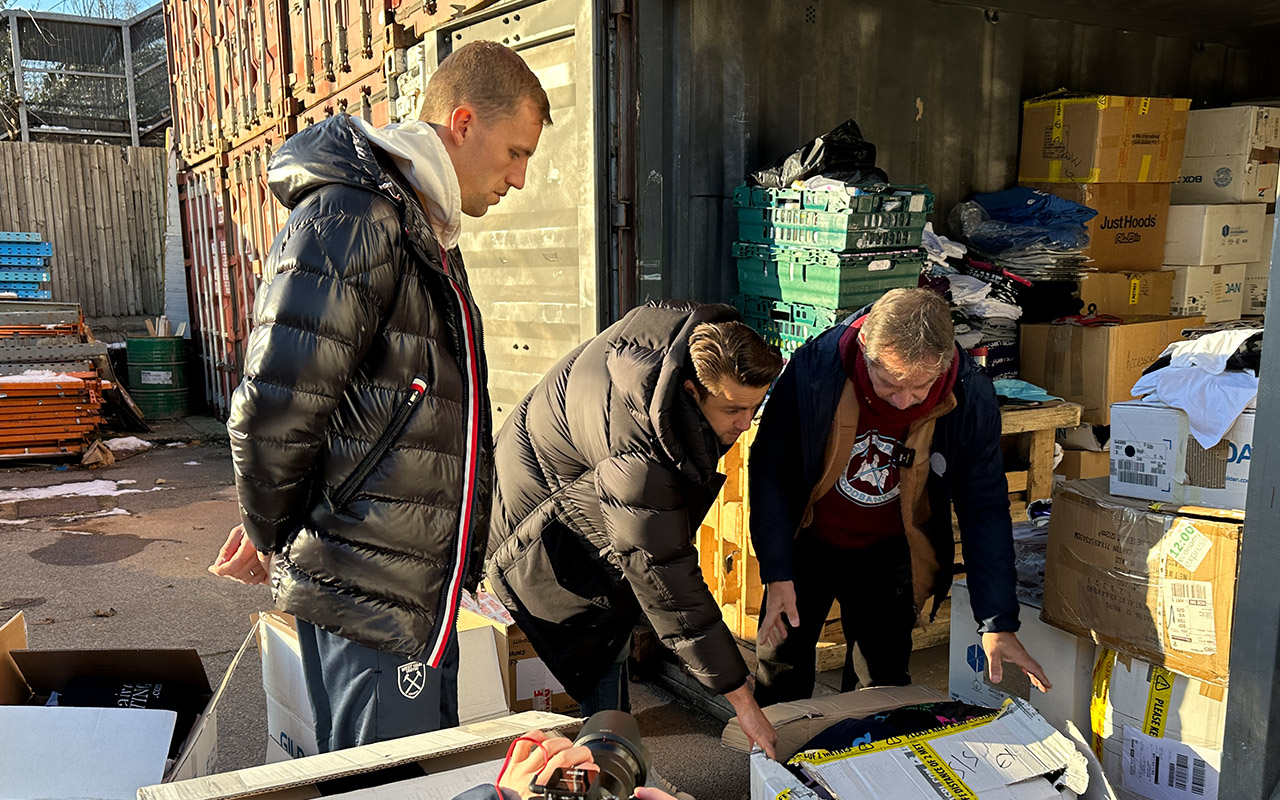 "We do occasionally head over to the homeless centres in east London and the ones we support in Essex to see the impact that we're making. 
"It's fantastic that we're able to help people, particularly at this time of year with the work that we're doing, whether it be delivering food, or clothes. It's making a massive difference to people's lives." 
Souček was delighted that he and his fellow teammates could lend a helping hand in the lead-up to Christmas. 
"It's always great to be able to support the local community and give back to those that are most in need of help. 
"Life can be difficult for people, particularly at this time of year, so the more that we can come together and help, the better. 
"John and his team are doing some fantastic work, and it was great to see a small part of that."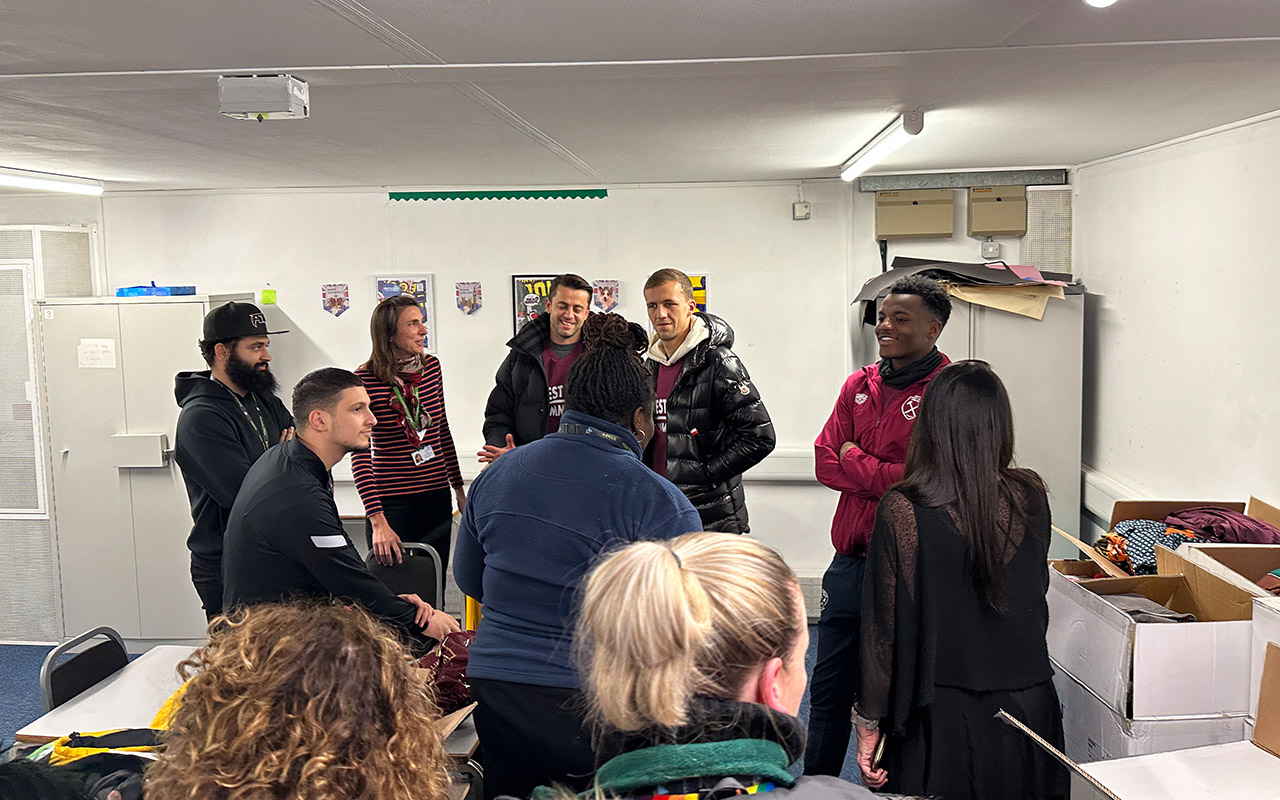 Laing, who has appeared 14 times for the U21s so far this season, said that he was pleased to be able to come and learn about what's going on in the local community, as well as what he can do to help. 
The Academy prospect said: "I love giving back to the community because they empower us and are a big part of the Club through the work that the West Ham United Foundation are doing.
"It's really good to be able to come here and learn about everything that John and his team are doing today. It opens my eyes to what's going on around me and other people's situations. 
"It always puts a smile on my face when I see the work that people are doing to help those that are in need, and I hope that I have been able to help in some way today."
For more information on Irons Supporting Foodbanks and how you can support, please head to their website: https://ironsfoodbanks.co.uk/