Five West Ham United stars undertook a special visit to a unique plastic recycling shop on Berwick Street, Soho, for an initiative to mark Global Recycling Day.
During the Hammers' recent Premier League matches at London Stadium against Nottingham Forest and Aston Villa, catering staff from Delaware North have been collecting plastic bottle tops from drinks that have been bought at the venue by supporters.
Following each of the fixtures, the plastic bottle tops were collected by 'Are You Mad', the first ever retail destination plastic recycling concept shop. It is both a retail shop and a plastic sorting facility that collects plastic waste from local businesses and shoppers. The plastic waste is then sorted, shredded, and turned into new objects.
To mark Global Recycling Day, Alphonse Areola, Vladimír Coufal and Tomáš Souček from the Men's team, as well as Lucy Parker and Lisa Evans from the Women's squad, visited the concept shop on 96-97 Berwick Street.
During the visit, they learnt more about recycling and helped turn the old plastic bottle tops from the London Stadium into new objects including combs, coasters, spinners and bottle top openers.
Global Recycling Day, which is celebrated on 18 March every year, is an initiative that encourages everyone to look at our waste in a new light and recycle wherever possible.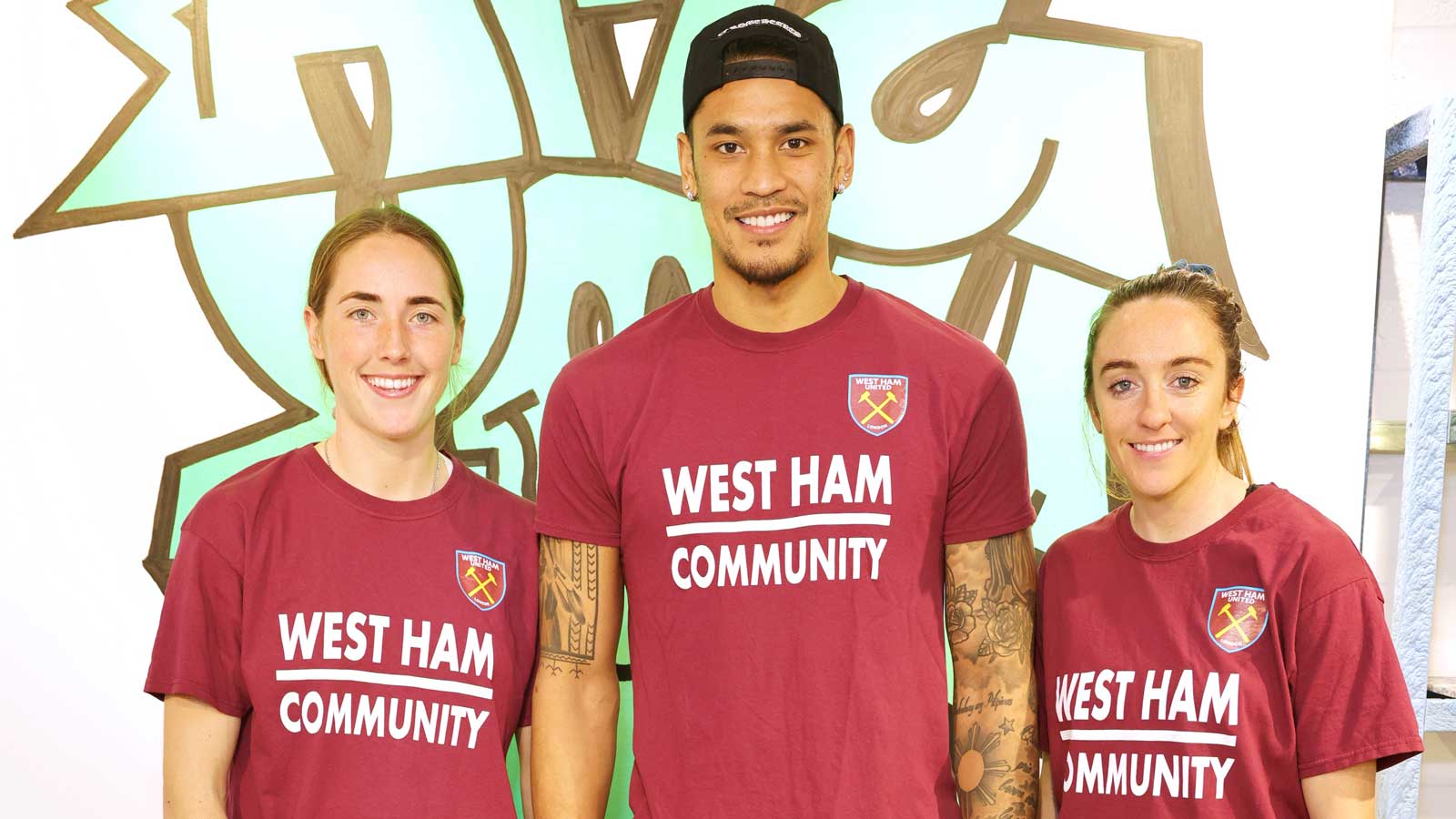 West Ham United Men's team goalkeeper Alphonse Areola said: "It is great to be here as part of Global Recycling Day and to see talented people undertaking this important work to help support and encourage everyone to recycle.
"It shows us the right way to do things, and ultimately this work will help to make our world a better place."
West Ham United Women's team defender Lucy Parker said: "It is really good to be here to see how we can take single use plastics and keep reusing them to make different products.
"Climate change is a very big thing and anything we can do as a Club and as individuals to raise awareness of things that are damaging our planet, such as single-use plastics, is a really good idea."
James Suckling, co-founder at Are You Mad and West Ham United fan, said: "We are delighted to be working with West Ham United and their London Stadium partners so that we can now collect the plastic bottle tops that fans use at their home games.
We bring these to our shop, clean them, separate them by type and colour, and then make new items.
We hope to change the perception of rubbish by showing the process of turning waste into unique and tangible objects.
"We want to make a difference by creating meaningful employment and circularity through waste and with this project, the amount of plastic sent to landfills."
Delaware North UK General Manager, Elliott Moore, said: "We are happy to support this innovative use of removed bottle tops from the recent football matches.
"The bigger picture of improving methods of recycling and becoming more sustainable is a focus for us all at London Stadium, as is the drive to reduce energy use across the venue."
West Ham United works with London Stadium to ensure that the Club has a home ground that is a true leader when it comes to sustainability.
In its clean energy drive, the Stadium's electricity is supplied from 100 per cent renewable sources, with zero waste going to landfill after matches. A new workforce entrance building is set to include 150 sqm of Solar panels, with the venue exploring similar technology for the Stadium roof.
In recent years, significant work has taken place to reduce day to day energy consumption, including the installation of LED lighting throughout the venue, which to date this has delivered a 14 per cent reduction in total energy usage.
It is also promoted as a public transport venue (less than one in eight people or 12 per cent travel by car to watch matches) with all plastic straws, stirrers and plastic cutlery removed by caterers from their operation.
Ninety-five per cent of the Stadium's urinals are waterless, sinks have either sensor activated taps or percussion cap taps and the majority of taps are fitted with water saving devices.
More widely across the Queen Elizabeth Olympic Park, promoting biodiversity and conservation in urban spaces has been a key part of the transformation of the area, with the Park recently receiving the Green Flag Award for the eighth year in a row.