This week, West Ham United visited Newham Hospital to spread some Christmas cheer to those on the Rainbow Ward at Newham Hospital. 
Women's goalkeeper, Sophie Hillyerd joined Hammers mascots, Bubbles and Hammerhead at the Children's Christmas party. 
The 19-year-old joined around 25 other families that attended the party, helping the children compete in games and dance competitions, whilst Bubbles and Hammerhead showed off their moves on the dancefloor, alongside other mascots from the hospital. 
Then, after a quick break for lunch, the children were then visited by Santa Claus, who handed our gifts from his grotto. 
The visit from Hillyerd forms part of the Club's Players' Project, whereby men's, women's and academy squads support key areas of community work.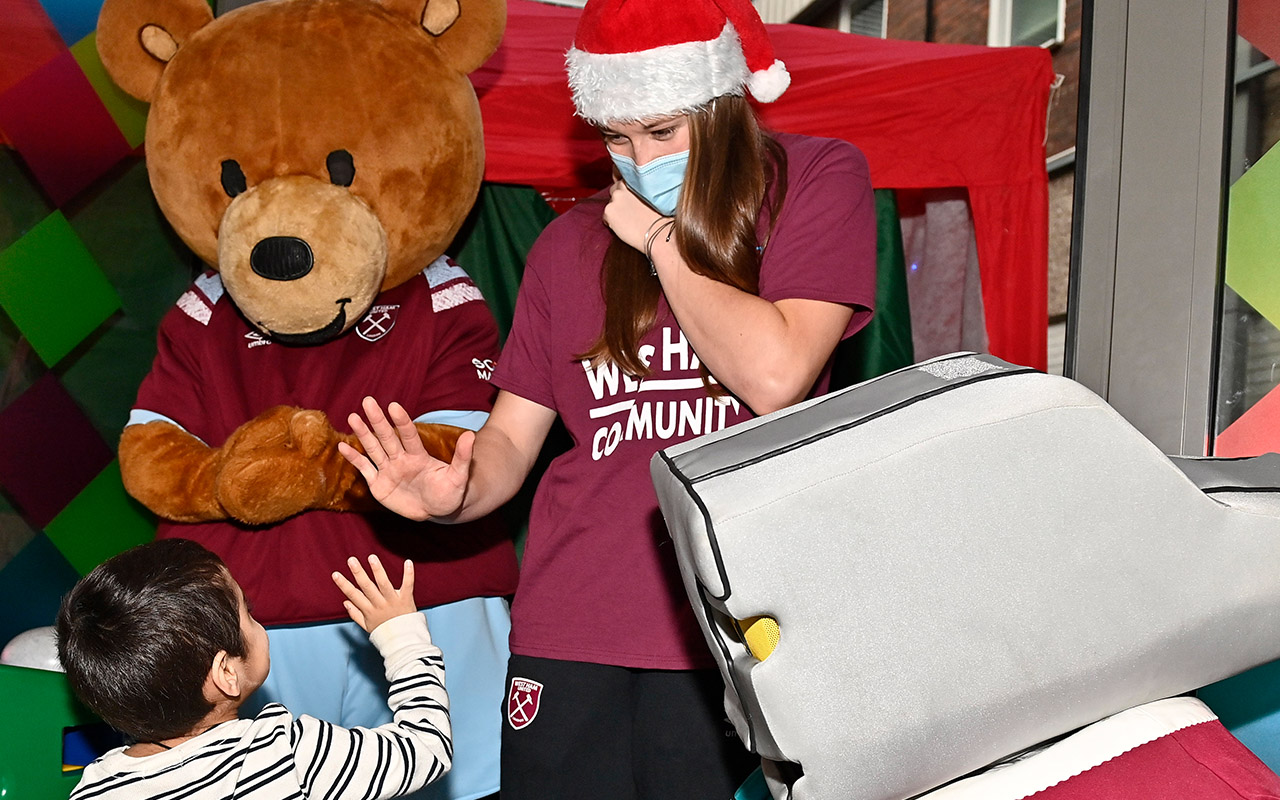 And she was emphasised the importance of heading out into the community and giving back at this time of year.  
"It's been really nice to see the kids with a smile on their face despite what they may be going through. All of them have been dancing around and just being happy.
"I think it's really important to be here because obviously they're going through something hard – it's different for all of the children here – but as much as we can, we want to do visits like these, show support and help our community," she said.
Hamera Elahi, play specialist at Newham Hospital's Rainbow ward and the organiser of the children's Christmas event said:
"Celebrating Christmas with the children, their families and colleagues with this event has been amazing. 
"We haven't been able to hold this event in the past few years due to the pandemic, so to see everyone dancing, playing and having fun together, and to top that off, to have Sophie from West Ham United Women and the mascots come along to celebrate with us, really made us all feel the Christmas cheer."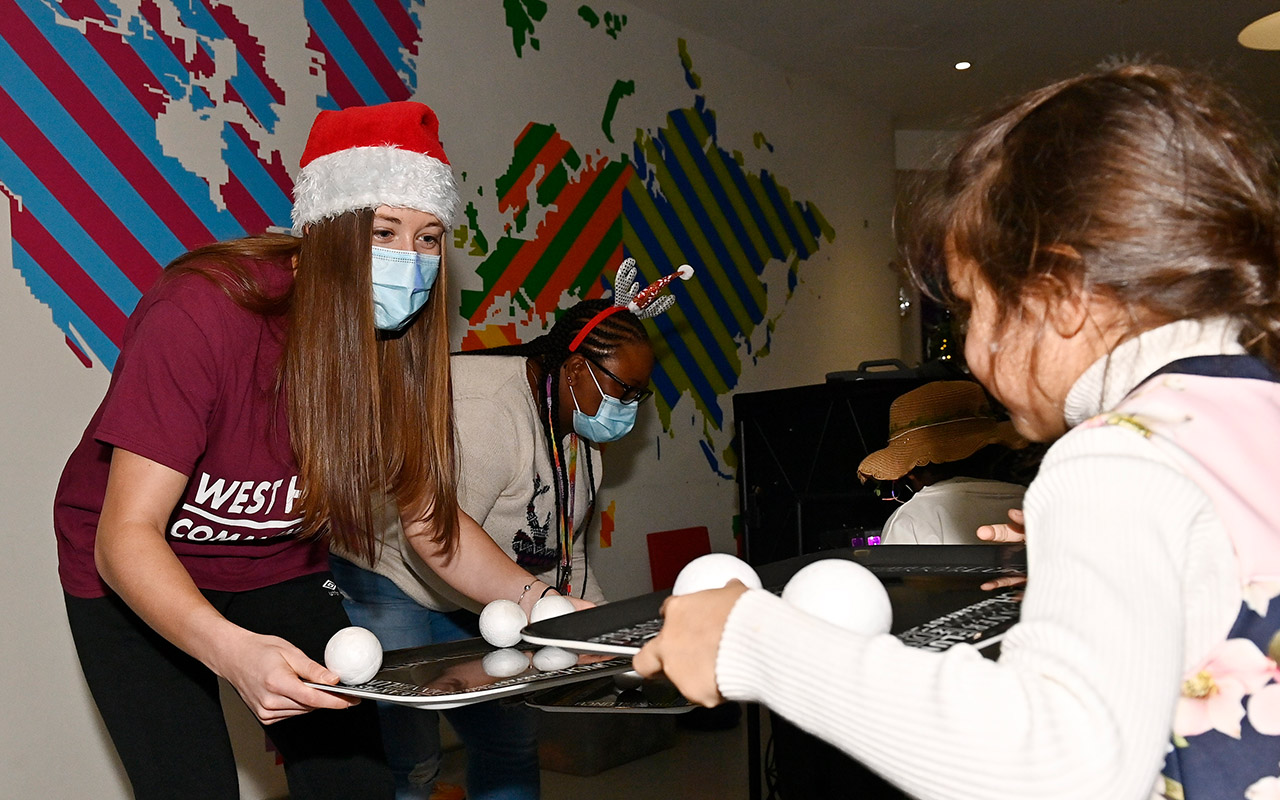 Seven-year-old Emily, who attended the party said: "I really like going to the Christmas party on Rainbow Ward. 
"There were lots of fun games and dancing, we had nice food, and I got a lovely present from Santa Claus. I really liked all the mascots that were there too – I loved dancing with them."
Players from both the men's first team, women's first team and men's academy have been visiting other schools, hospitals and helping out within the community in the lead-up to Christmas.