Despite being disappointed with the loss to Leicester City, West Ham United U21s lead coach Mark Robson could not find too much to fault in his side's performance. 
The U21s were beaten 3-1 at the Leicester City Training Ground in a physically testing outing, as George Hirst and Tawanda Maswanhise put the home side two goals up in the first half. 
Pierre Ekwah struck back with a fantastic effort to reduce the deficit but Hirst added his personal second, and Leicester's third, in the second half. 
Despite the final score-line, Robson was full of praise for his team's determination and drive, and feels the loss just came down to fine margins of quality.
"I thought the boys worked hard," he told whufc.com. "I thought we started the game really well and we had some good opportunities, and we went a goal down out of the blue. We looked pretty good and we dusted ourselves off and went again, and created some really good chances, but a cross then comes in and it's another goal. Two goals down and it's disappointing because we didn't deserve to be. 
We're disappointed with the result but I'm not too disappointed with the performance.
"We get the goal back through Pierre, who was really good tonight and our stand-out player in this game. He kept driving us forward but we were playing against a strong Leicester side, with some older lads in the side. It was a good test for our lads and we hope they can handle it as players, but I think we just found it a little bit difficult. 
"I just said to the boys at the end that we're disappointed with the result but we probably had as many chances as they did to get something from the game. It was just little bits of details around our overall quality, that we need to improve on.
"We're disappointed with the result but I'm not too disappointed with the performance. It's probably the best we've played in our three games so far."
The likes of Michael Forbes, Regan Clayton, Freddie Potts and Jamal Baptiste all started for the U21s in Friday's match while fellow youngsters Divin Mubama, Junior Robinson and Archie Woods came off the bench.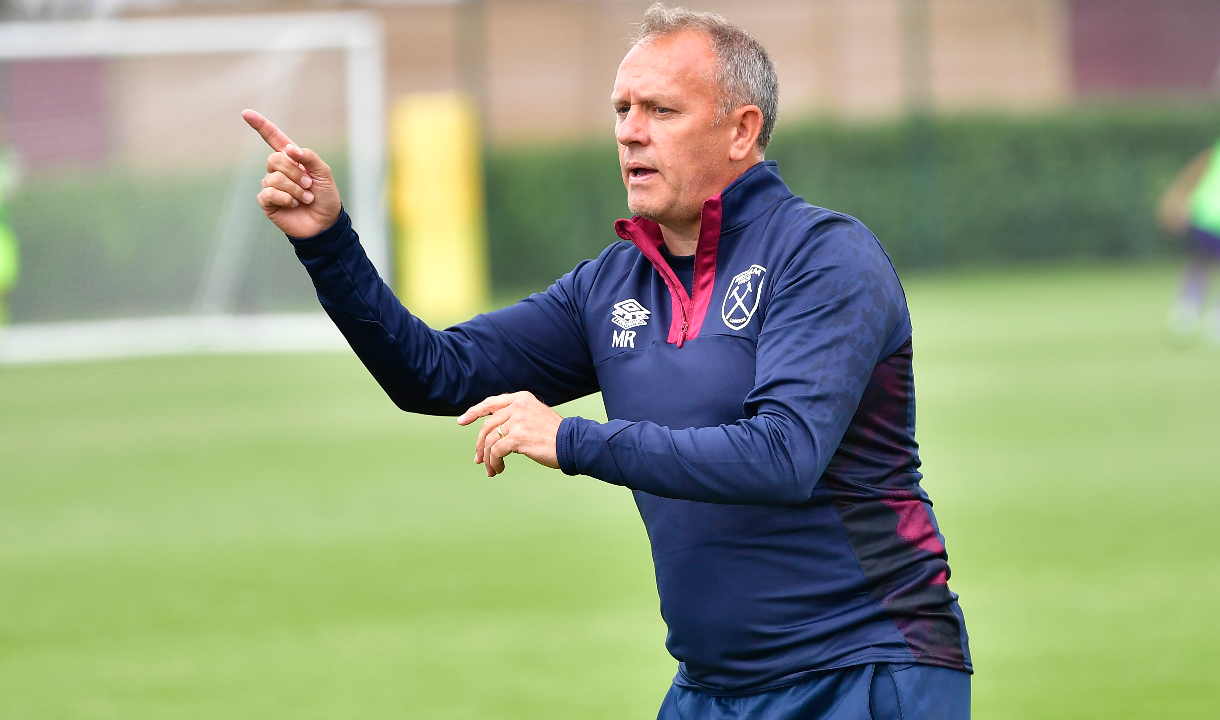 Lead coach Robson notes that playing against older, more experienced players such as the ones in Leicester City's line up will be a tough test for the young Hammers, but one that will ultimately help them in their overall development.
He added: "It's going to be really difficult for them because they're going from U18s football into a level where they're playing against players who have been involved in first teams, or been on loans, and it's another level.
"It's going to take a little while to adapt to it but that's fine. That's what it is about and hopefully they learn things and improve their game. It's tough for some of the younger ones at the minute but welcome to Premier League 2! And when they step up to the next stage, it will be another level again. 
"There was a couple of bits even today with some of the older players today. It's details that you need to be better at. It's just little bits that are not quite going as we'd hope but we'll give it some time on the training ground to iron them out, and hopefully for the lads themselves there will be some individual learning as they try to work out what some of their weaknesses are themselves.
"We want to see them take some ownership around it to improve their game. We have a good group and I think they will do that."