Declan Rice hailed the Claret and Blue Army's relentless support as a major reason behind West Ham United's 1-0 Premier League win at Aston Villa on Sunday.
Going into the game on the back of three top-flight games without a goal or a point, the Hammers were not at their best in the first half at Villa Park.
But with the travelling fans continuing to sing loud and proud in support of their team in the stands, and a change in formation leading to an improvement in performance on the pitch, the Irons got their reward in the shape of Pablo Fornals' deflected 74th-minute winner.
The players and supporters celebrated with a mixture of jubilation and relief, both at the time and again at the final whistle, and Rice told West Ham TV he and his teammates were hugely grateful for their backing.  
Dec, I think the scenes at the final whistle summed up what that meant to all of us?
"Yeah, massive relief. We've worked so hard for that, those first three points. And you can see on my face that I'm buzzing. The lads are buzzing in there (the Away dressing room at Villa Park) and massive credit to the fans who pushed us over the line as well. They were incredible from the start of the game."
We really had to earn it, too. The first half wasn't very pretty, but in the second we played the better football and probably deserved the win in the end?
"Yeah, in the first half I feel like you always have to make tactical decisions within games and we went to a five at the back at the start of the game and it didn't work for us. But in the second half we then flipped to a four and you saw a totally different team. We went forward with intent and created great chances. I think we could have scored maybe one or two more, if I'm being honest. It's just an all-round good day. There's a feelgood factor again around the place, smiles back on people's faces and of course the fans will be happy with that as well."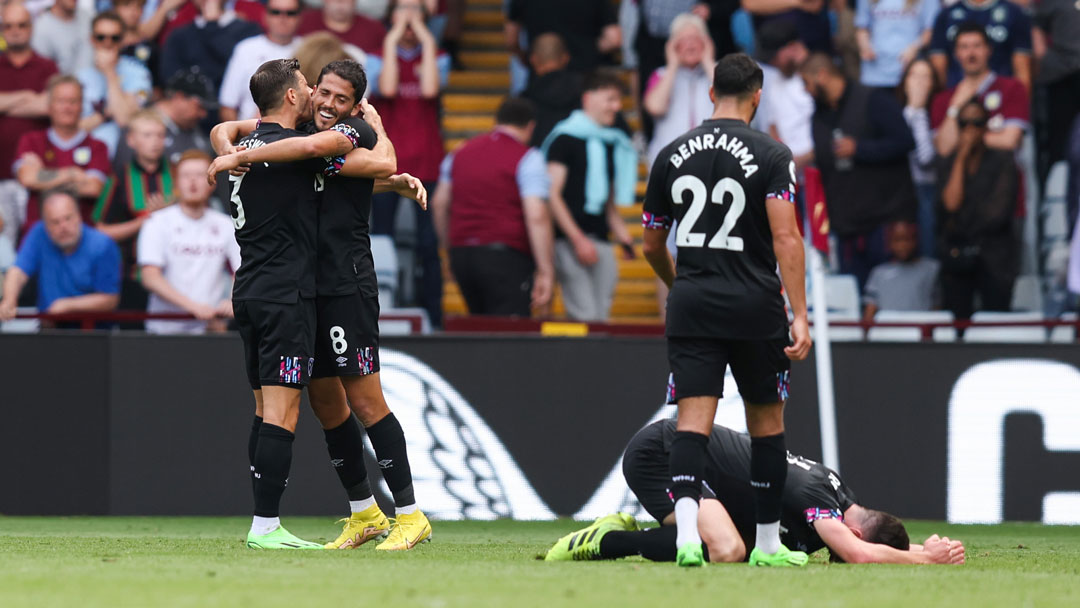 Pablo seems to love scoring against Villa, doesn't he!
"Yeah, he does, and he deserves it! I saw him open and decided to reverse the ball into him. Sometimes you need a bit of luck to go your way and that's what we got. I watched it loop over [Emi] Martinez, and there's no better feeling than scoring away, especially because our fans, when it's away days with West Ham fans it's special as they go crazy and you really want to jump in and just celebrate with them!"
Villa Park is very atmospheric and our 3,000 fans were really making a racket, weren't they?
"Yeah, definitely. I've always said, I feel like our fans are one of the best in the world. They show you massive love, even when it's not going well. They've always got your back and like I always say if you show respect to the badge and fight for everything, even if you don't play the best, they'll always respect you for giving 100% for the club. So yeah, I'm just happy we could do that and celebrate with them today."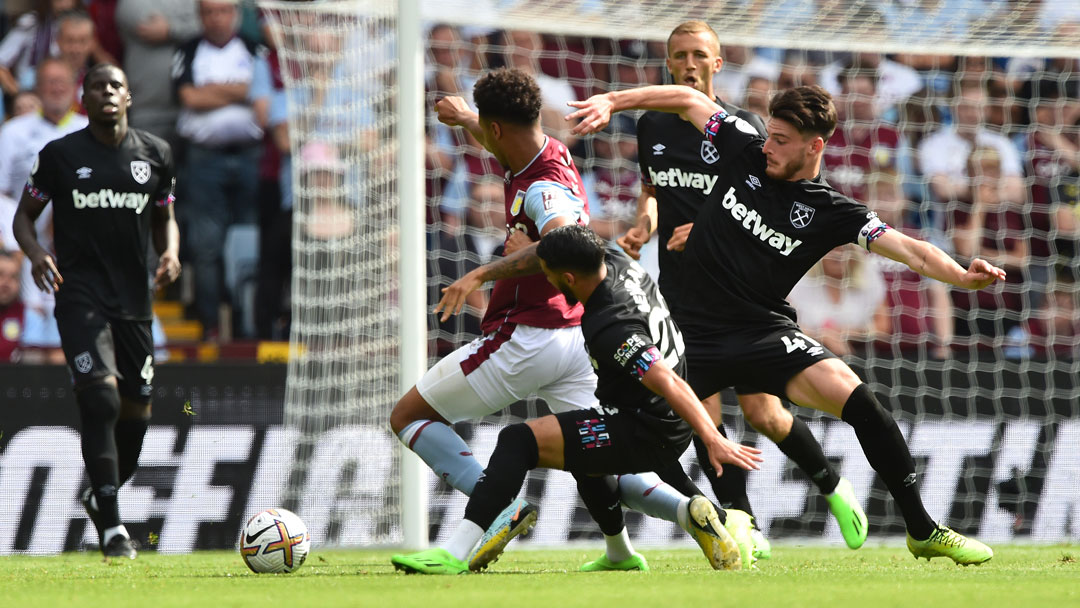 We've had new faces come in, which means it might take us some time to click, but also means we have options off the bench?
"Yeah, definitely and I feel like that is what we needed. We've got a lot of games coming up this year. We want to keep pushing as a squad and as a Club. The players we've brought in have been unbelievable and hopefully there's one or two more to come. So we just need to keep integrating. And I feel like there's exciting times ahead for everyone. We've just got to stay positive. I know the first few weeks haven't been to our expectations but we've kept our heads, we've been positive, we've never thought of it like 'oh, it's three games lost and we're down there'. We've always known one win would get us back up and running. So, it's onto the next one and we're all positive."
It's a big week ahead, isn't it?
"Yes, it's massive but these derbies are what we get up for as players. We love a London derby and the stadium will be rocking on Wednesday night and as footballers we look forward to playing in front of our fans and against Spurs and of course against Chelsea on Saturday."