Stuart Pearce says West Ham United will be fully prepared for everything Eintracht Frankfurt throw at them in Thursday's UEFA Europa League semi-final second leg.
The Hammers head to Deutsche Bank Park seeking to overturn a 2-1 deficit against their German opponents, who edged the first leg through a combination of clinical finishing, good goalkeeping and more than a slice of luck as West Ham hit the woodwork on no fewer than three occasions.
While Frankfurt remain unbeaten in this season's Europa League, they have won just four home games all season – including just one of five in Europe – and assistant coach Pearce says manager David Moyes and his staff will have their players ready to exploit any weaknesses in their ranks.
Stuart, how do you assess things going into Thursday's second leg?
"Well, firstly, I think it's going to be a fantastic game. I think the game is probably slightly in Frankfurt's favour at the moment, obviously, with them winning in London, which was very important for them. But I think the game is in the balance. We're excited for the game. And we have a good spirit amongst a team and we all season, so I think it'll be a very good game."
West Ham have won both second legs played so far, 2-0 at home against Sevilla and 3-0 away to Olympique Lyonnais, to win through on aggregate. Why have you been so strong second time around?
"We've been pretty good. We've learnt one or two lessons from the first leg of matches. Certainly the performance in Lyon in the last round was very good by the team, but we know we we've got a tough task on hands. Frankfurt are a very good side themselves and there's a lot at stake and opportunity to go to a major final in Europe is exciting for both teams."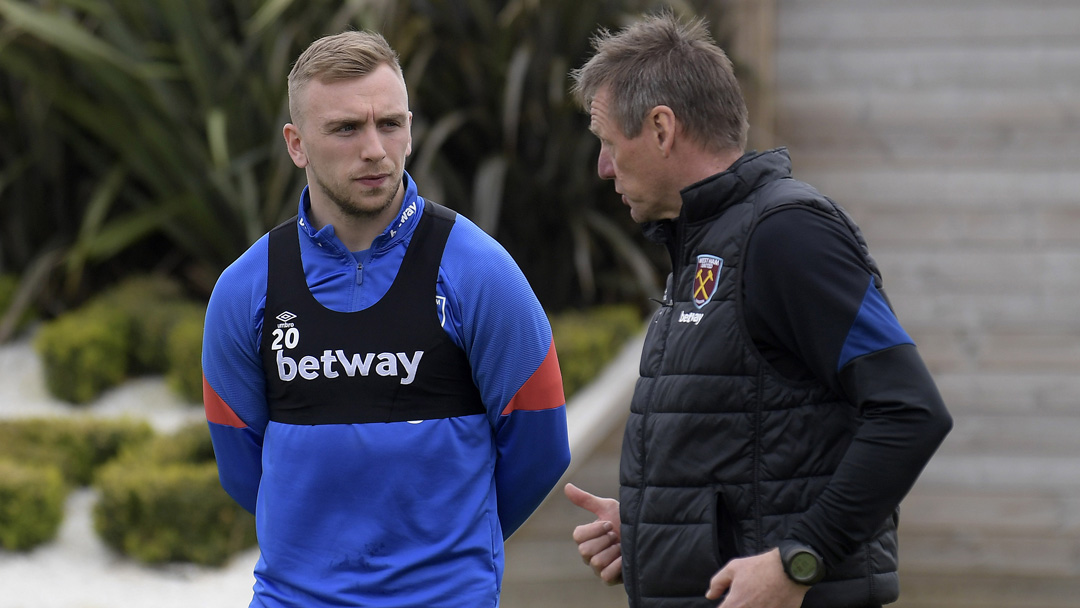 What gives you confidence you can turn things around against Eintracht Frankfurt?
"I think we've got a good togetherness. We have an outstanding manager who is a very good tactician, I think, and whichever way we find a weakness in the opposition, we try to exploit it. And we have to make sure that we play to our strengths. I think it's going to be a game of maybe one or two goals, potentially, so it's going to be interesting."
And, should you win, you'll be in a first major European final for 46 years, so there is plenty of incentive!
"I think for both teams, it's exactly the same. We have opportunities. Yesterday doesn't matter, and only today matters. So, it's as important a thing for both West Ham and Frankfurt to try and win the game and get to a major final.
"I think it's been a tough campaign certainly for us but a really enjoyable campaign. West Ham have not been in Europe for many years, too many years and we feel as though we're growing the football club at the moment.
"The manager certainly feels as though we are an improving team that's gonna get stronger and stronger each year. And to do that, you need to play in Europe every year to attract the best players to come and play for you."