David Moyes expects Jarrod Bowen to be back amongst the goals for West Ham United soon.
The Hammers No20 has been on a decent run of form ahead of the FIFA World Cup in Qatar and will hope to find his way into Gareth Southgate's squad for the tournament, which starts in mid-November.
Bowen has netted in his last two Premier League outings at London Stadium, striking in wins over Wolverhampton Wanderers and Fulham – and seeks a third goal in a row in front of a home crowd against AFC Bournemouth on Monday night..
Midweek, the England forward saw his penalty saved by Allison at Liverpool, but Moyes is confident Bowen can bounce back ahead of the Cherries' trip to east London and continue his strong case to be part of the winter World Cup.
"I think Jarrod has done well in recent weeks," Moyes enthused in his pre-match press conference. "I know the penalty draws attention to him, but he is doing a lot of good things.
"If you said to me, I would have probably put my house on Jarrod the other night. That's how confident I felt about him. But these things happen. You have also got to talk about good saves from the keeper and going the right way. There are other parts to it [than just the penalty-taker]."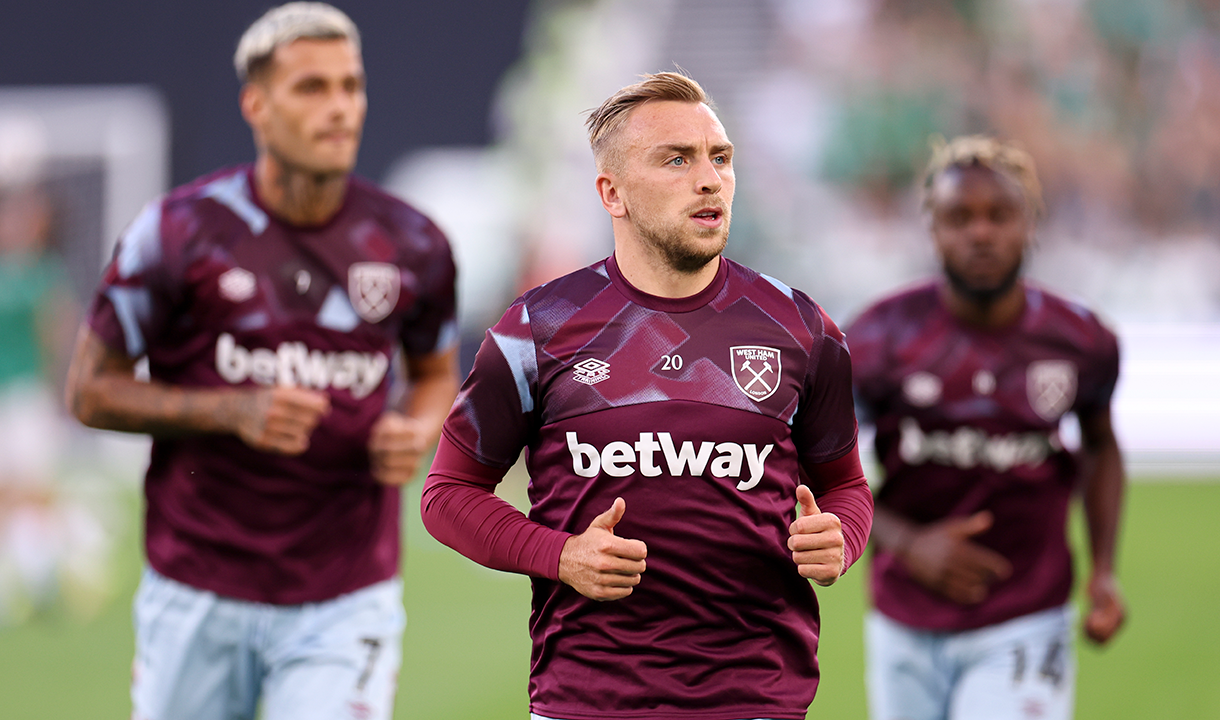 The No20 has converted two of his three penalties this season and has five goals in all competitions. And, at Anfield, his overall performance said more than that effort from the spot.
Bowen was a menace throughout and a welcome return to form could be timed well with a winter World Cup fast-approaching. Moyes was adamant that Bowen is giving himself the best chance to be on the plane.
"Jarrod's trying really hard to give Gareth a big decision to make," Moyes explained. "He is pushing [and] his form has got better. Jarrod has been really important for us.
"I don't pick the England team – and I am glad that I don't as it is such a difficult choice because of the selection of players – but Jarrod wants to score. He has got that feeling at the moment.
"He has stepped up. He has scored a couple of goals when you least expect it. If you are the manager [of England] you need someone...with that possibility.
"I can only look at Jarrod and say how much he has looked to improve. He has been very much part of the journey from a team third-fourth bottom of the Premier League to a team challenging to be fourth-fifth in the Premier League."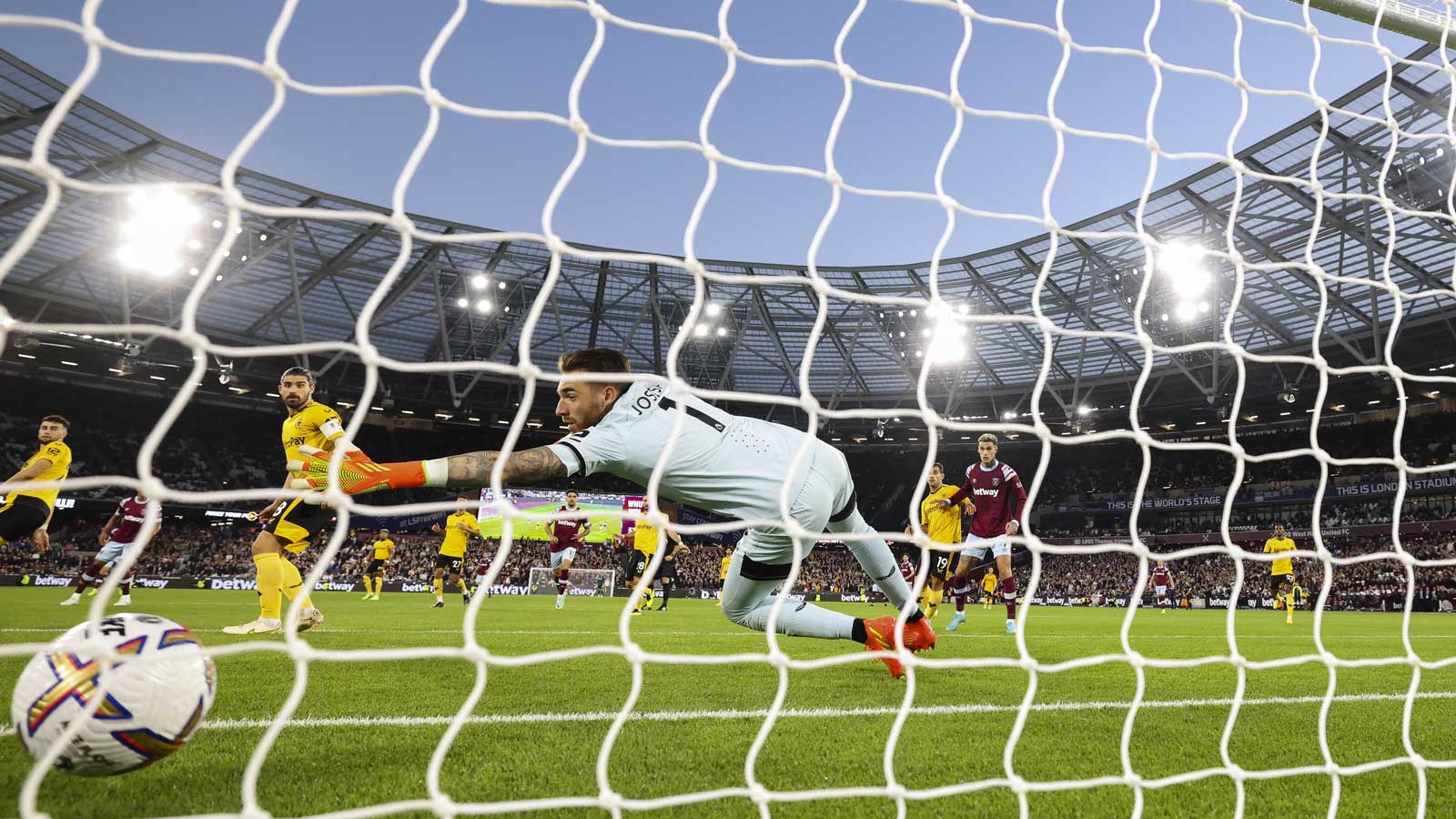 When Bowen joined the Hammers from Hull City, the thought of a World Cup appearance would have never crossed his mind.
But the run Moyes' outfit has been on in the last year has certainly coincided with the arrival of Bowen; a player Moyes made clear is still improving under his guidance.
"I get a great thrill from any of the players we bring in – especially from the lower leagues - who go on to be England internationals," Moyes stated. "For a manager, I don't know if it gets much better.  
"[When you build a squad, you need] people who are not going to sulk. People who are going to train hard. People who can't wait to come on as a substitute rather than people who don't want to.
"You have all the right characteristics with Jarrod whether it be a starter or a non-starter. I am desperate for him to play for England."