The mother of late West Ham United Academy icon Dylan Tombides has opened up about the 'journey of grief' she has experienced after losing her child.
Sunday marks National Bereaved Parents Day and Tracy Tombides has opened up about the immeasurable numbness she and her family felt when Dylan lost his battle with testicular cancer in April 2014.
Born in Perth, Australia, Dylan was much loved and admired at the Academy of Football for his outgoing personality, sense of humour and incredible talent.
He was tipped by the likes of Academy Director Tony Carr and former Socceroos captain Mile Jedinak to rise to the top of the game, had it not been for testicular cancer, which was initially misdiagnosed after Dylan presented symptoms.
In September 2012, despite suffering from the effects of his chemotherapy treatment, Dylan made his first-team debut for the Hammers in a League Cup tie against Wigan Athletic at the Boleyn Ground – but less than two years later he passed away at the age of just 20.
Losing Dylan, coupled with the knowledge that his condition could have been treated had it been diagnosed properly earlier, has taken Tracy, his father Jim and brother Taylor and his family and friends on an enduring journey of grief in the eight years since his passing.   
Dylan was loved so much by his family and many, many friends and losing him left a void in all our lives
"We all handle grief differently," Tracy told whufc.com. "There is no right or wrong way, but it is a journey within and you have to learn how to be able to navigate your way through the pain and numbness and come out the other side where you smile for having had the opportunity to have had such a special person in your life and to have created such precious memories.
"Dylan was loved so much by his family and many, many friends and losing him left a void in all our lives.
"It is a void that you just don't know how to fill initially. Over time, you learn to fill that void with the most precious of memories. You learn that everything happens for a reason and you are grateful for the time that you had with your beautiful young man. You learn to smile and laugh whenever your thoughts turn to him."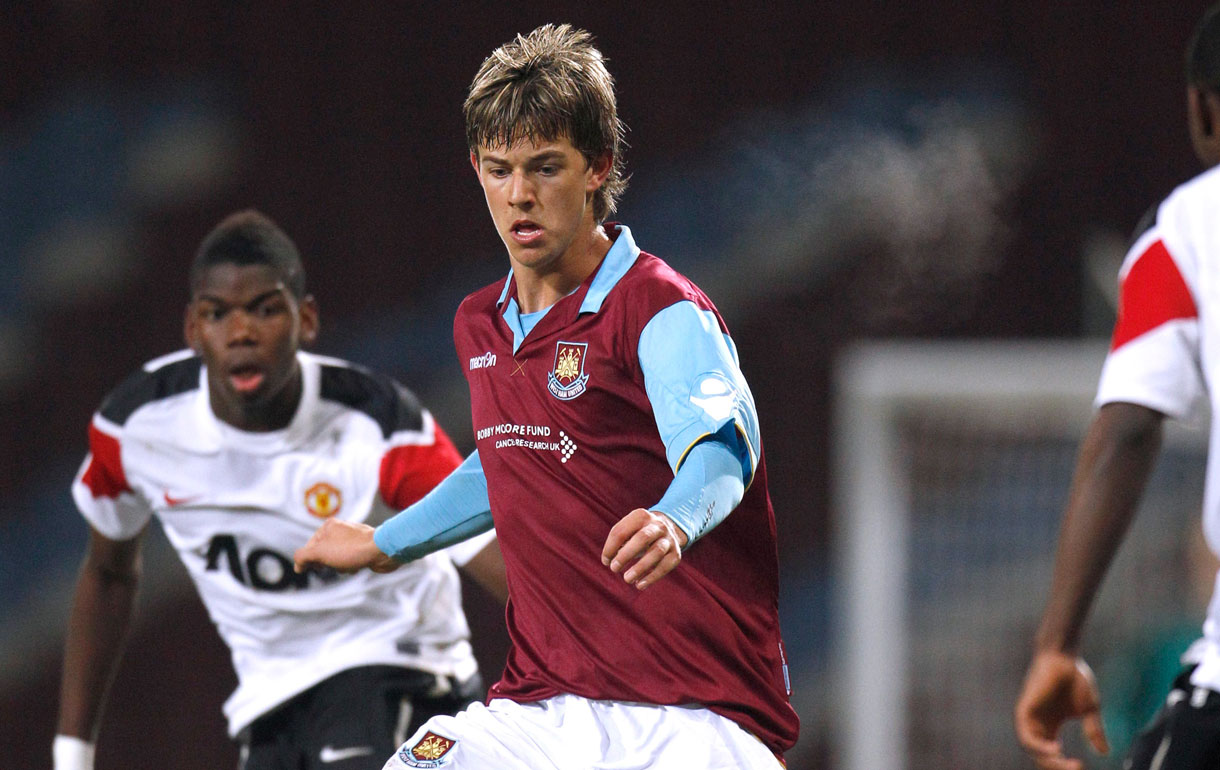 Tragically, it was not the first time Tracy had lost a child, as her son Jordan James passed away in her arms shortly after being born in 1993.
While coming to terms with the loss of a son for the second time, Tracy also had to find a way to support her youngest, Taylor, a promising young footballer who was also coming through the Academy of Football at the time of Dylan's death.
The pair found solace by creating the DT38 Foundation, a charity set up to raise awareness of and introduce practices to help prevent male cancers.
"The biggest challenge for me was getting Taylor through the heartache of losing his brother and giving him the tools and support to cope with this loss," Tracy explained.
"I'm not the first mother to lose a child and Taylor is not the first person to lose his brother and unfortunately we won't be the last either. Being able to support each other and channel our pain through the charity has enabled us to move forward in a positive way and embrace our lives and challenges all while remembering the beautiful talented soul that was Dylan.
"As a mother, my priority was Taylor and helping him understand how to live with the loss of his best friend and partner in crime, to draw on the positive memories and thoughts, even when you don't think there are any in the darkest of moments.
"We created DT38 in Dylan's name because we realised that there was very little education and awareness around the early detection and the symptoms of testicular cancer. We are proud that we are saving lives. Dylan isn't here in person but he remains very much front and centre in our lives."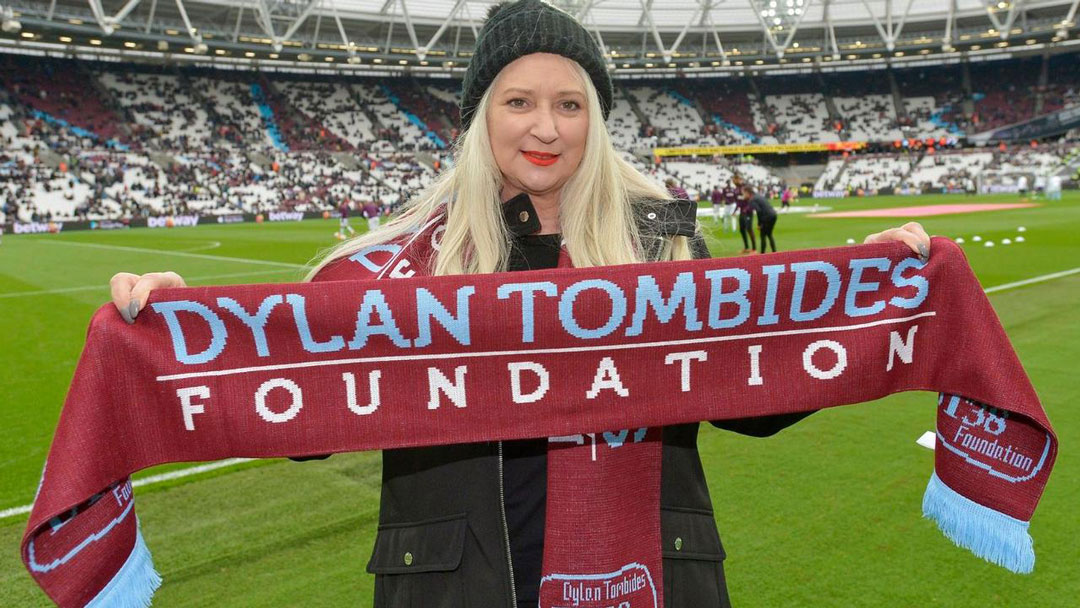 Since it was launched in partnership with West Ham United in 2014, DT38 has reached millions of people in both the UK and Australia with important messages about the risks of testicular cancer and the importance of self-checking on a regular basis.
In 2020, the charity launched the Check 1-Two campaign to encourage men and boys to check their testicles on the first day of every month.
This campaign has been publicly supported by many famous former Hammers, including Martin Allen, Carlton Cole, Tony Cottee, Tony Gale, Matt Jarvis, John Moncur, Stuart Slater, Jimmy Walker, who have all become DT38 Ambassadors.
"Through DT38 and the work we're doing raising awareness of testicular cancer, Dylan is continuing to make a difference to peoples' lives," Tracy observed.
"We can never bring him back, but we can continue to remember him and everything he achieved both on and off the football pitch during his 20 years on earth."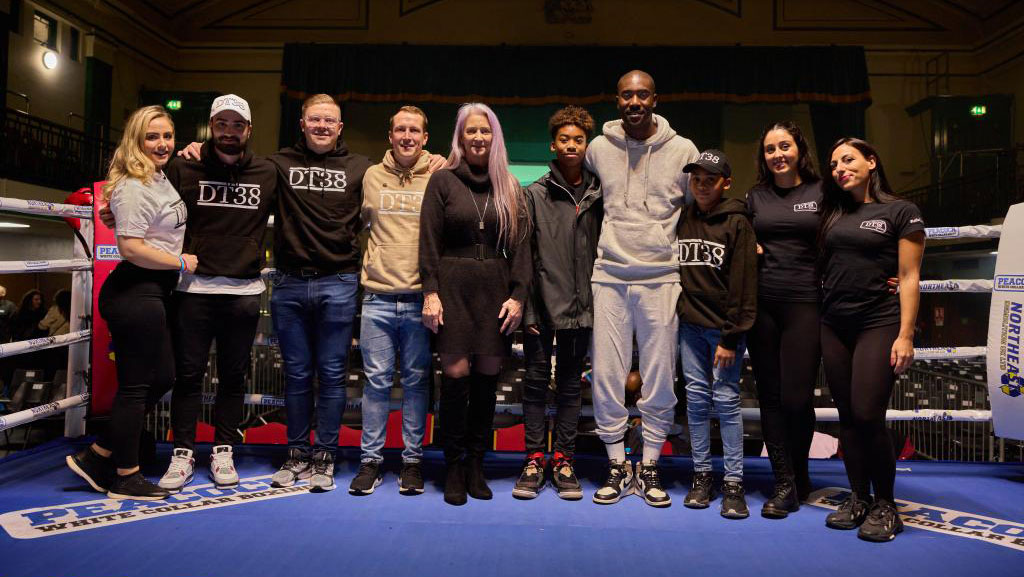 Earlier this year, Cole joined Tracy at one of many schools DT38 and the West Ham United Foundation have visited together in the last seven years to share Dylan's story with young people and to engage them in the importance of wellbeing and resilience and looking out for signs and symptoms of testicular cancer.
Each year, DT38 also holds a number of events to help fund its work. The charity's second annual Golf Day in August is sold out, but DT38 is searching for people to take part in Awareness Below The Belt 4, a white collar boxing event to be held at the historic York Hall in Bethnal Green in November.
Awareness Below the Belt is for anyone over the age of 18 who would like to take part in a supervised three-round bout against a specially matched opponent, and extra training with professionals can be booked.
To register your interest, please email [email protected].
To find out more about DT38 Foundation and join the fight against male cancers, visit dt38.co.uk.