Kate Longhurst says that West Ham United Women have something to build on next season, after they secured a sixth placed finish in the Barclays FA Women's Super League. 
On the final day of the season, Arsenal, who were fighting to seal the FA WSL title just had a little bit too much for the Hammers – who were beaten 2-0 by their near London neighbours. 
At the full-time whistle, Longhurst reflected on the defeat, but also at the wider campaign as a whole. 
We made it hard for them today
We were able to match them physically in the first-half and they couldn't really break us down. They had one or two moments where Macca (Mackenzie Arnold) had to make some good saves and we made some good blocks. On the whole, it was a good performance, but we just didn't quite have enough to get anything from the game. 
Making teams have to work for points should be a given for anyone who comes here
they definitely didn't have it easy. I think the first goal helped them to relax a little bit and settled them, and then once they got the second it was an uphill struggle. 
Gilly hit the crossbar and we still had chances to get back in game. It just shows the quality that they've got, and it's probably something that we need to build on as well.
We did compete but we don't have any points to show for it 
We know where we need to improve and that we need to bridge the gap between us and the sides that are competing for Champions League places. We still a little bit away from being able to do that, but I think we've certainly been more competitive in these big games this season and it's definitely good looking ahead to the future.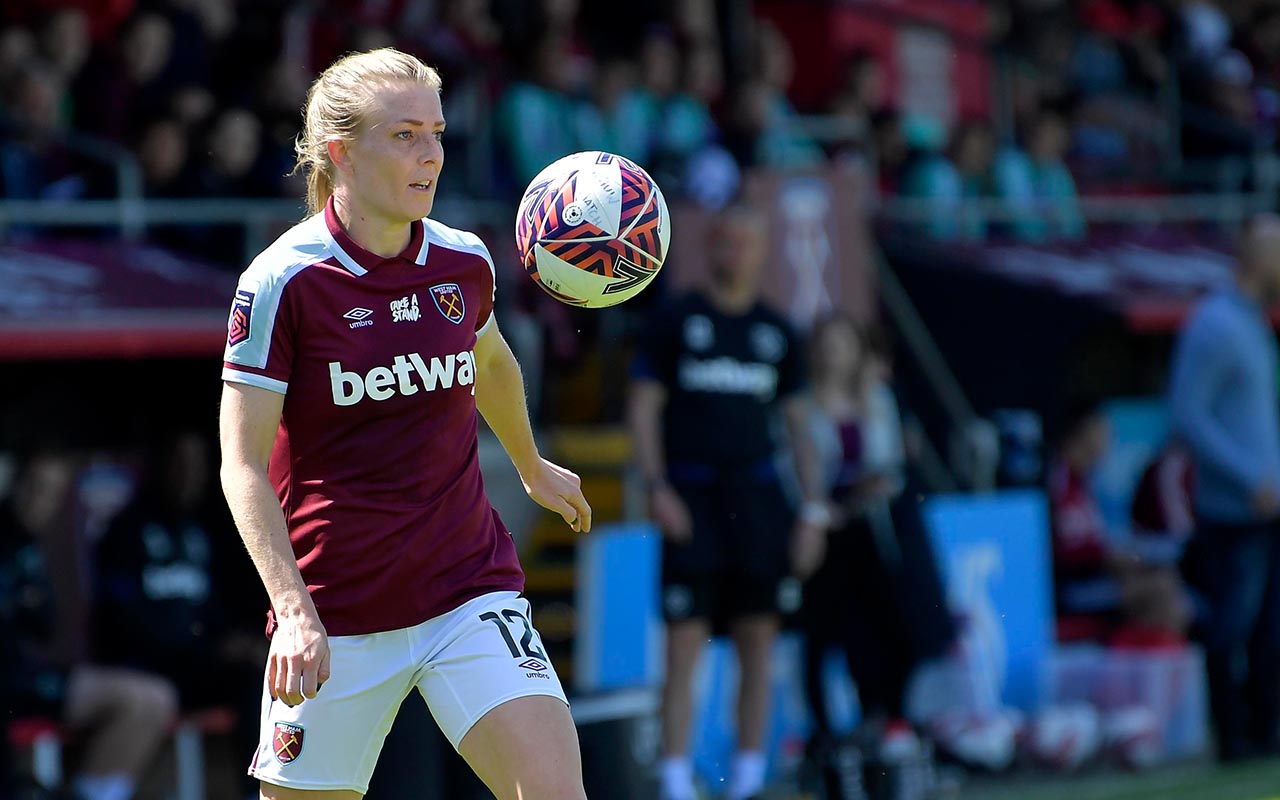 It's been a positive season for the Club
We've managed to get our most amount of points that we've had in a season in the WSL. It's been really enjoyable to play for the team and do as well as we have. We have some really great people here and there's certainly something we can build on in the future. 
I think this now has to be the benchmark for us going forward into future season. There's been some tough moments as well, but for the most part we've had a really great season. 
Getting points on the board early on in the season helped us
It allowed us to go into matches and be a little bit more relaxed – we know that we're going into every game with a 'free hit' because we knew that we had enough points on the board to be safe. 
We knew that Champions League qualification this season was probably a little bit too far away from us – so instead we wanted to be top of our section in the table and we've done that. 
We've won against teams around us, whereas last season we couldn't find a win even when the performances were there. 
The atmosphere was really good
There were lots of Arsenal and West Ham fans, and it felt like a proper derby atmosphere. It's just so nice to be playing in front of a crowd again after not having them here for such a long time.