Many a West Ham United player has led an interesting life story prior to moving to east London.
From the shipbuilders who swapped their rivet hammers at the Thames Ironworks to pull on their football boots in the Club's earliest days, to those who started out in non-league before working their way up to the Premier League in recent years – but surely none have led as unique an upbringing as Lucas Paquetá.
The Hammers' new No11 was born on Lucas Tolentino Coelho de Lima on 27 August 1997 and grew up on Paquetá Island in Guanabara Bay, Rio de Janeiro, Brazil.
Paquetá is a tiny car-free idyll of less than half-a-mile square with a population of around 3,000. It was originally home to the indigenous Tupi people before being 'discovered' by France in 1555. The Portuguese expelled the French 12 years later as they continued their colonisation of Brazil, before the country declared independence in 1822 and became a republic in 1889.
Among the island's inhabitants in the last century was Lucas's grandfather Mirao, who played an influential role in both everyday life on the island and the progress of his grandson from the only grass pitch on the tiny island to the bright lights of nearby Rio and, ultimately, the riches of European football.
It was mainly my Mum and my Granddad who were the real driving forces behind my football
"I was born and grew up in the island of Paquetá with my parents, my brother and my cousins and I was there until I was about 12 years old," West Ham's new Brazilian star recalled.
"It was my Mum who first took me for a trial at Flamingo and from that moment on really it was mainly my Mum and my Granddad, who were the real driving forces behind my football.
"It was my Mum and my Granddad who used to take me all the way to the training sessions. We'd have to leave on the boat and then we'd have to take three buses to get to the training ground, return home at the end of the day and start all over the next day. That's how things started out on the island.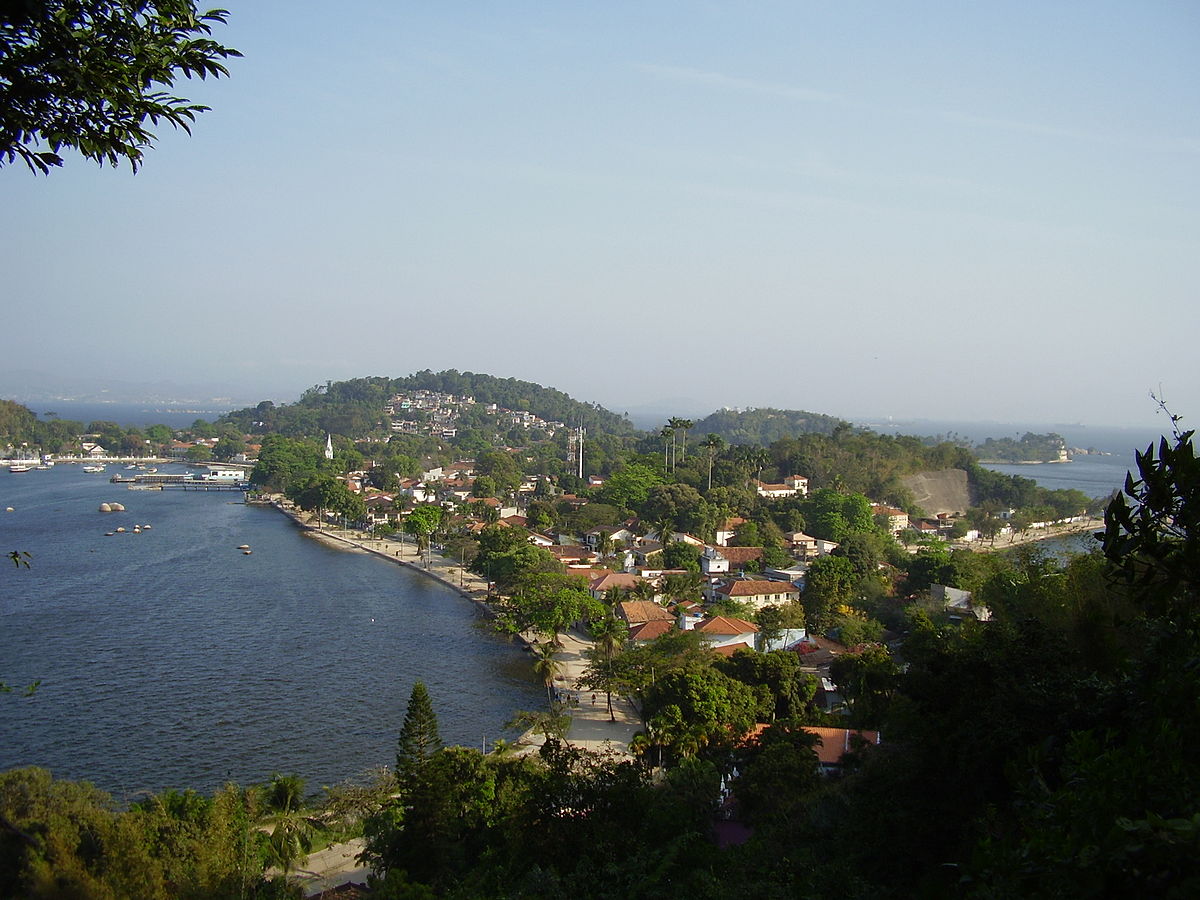 "It's true there are no cars on the island and people get around either by walking or by bike. Because of that, I think we really appreciate the nature on the island more than perhaps we would otherwise.
"It's very calm, very serene place to live it's great for families it's true that when I think about it, I miss it. You have so much fun when you're a kid there because you know everyone. There are no strangers for you on the island, so you end up not just with your close family but your family is everybody on that island, so it's a great place to be.
"On the island, you don't wear shirts or shorts. You're just wandering around and the climate is obviously very hot and you're never far away from the sea. There's just this atmosphere of everybody wandering around any which way that they takes their fancy.
"We also had tourism and at one point when I was growing up tourists would arrive on the island to see it and even when I was only ten or eleven years old I'd show them around little points of interest on the island and it was a nice thing to do and a way of earning a bit money as well."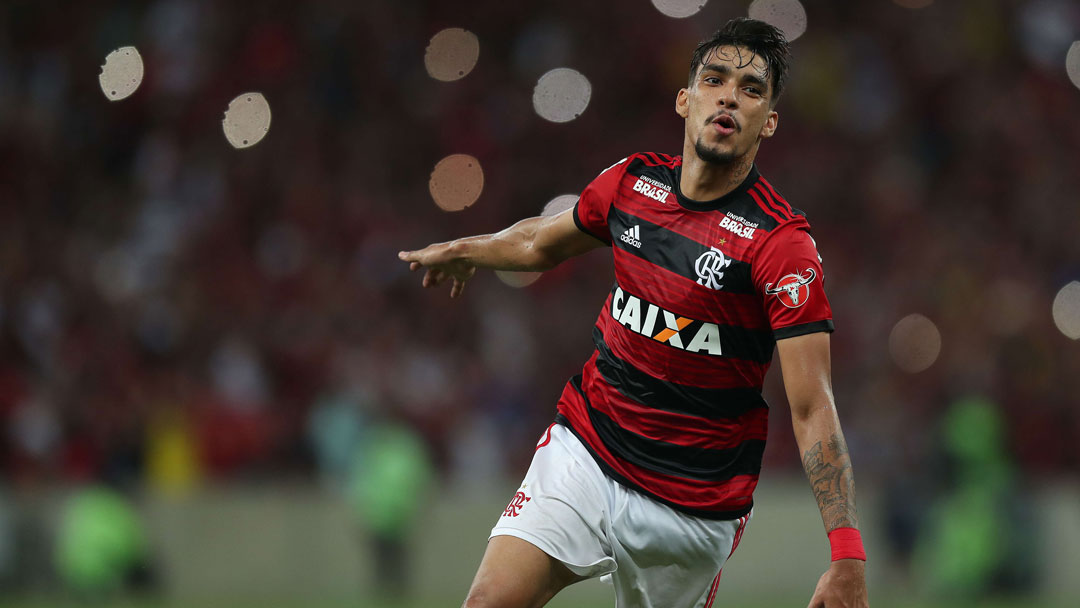 With his father Marcelo serving in the Brazilian military, it was Mirao and Lucas's mother Cristiane, a hairdresser, who encouraged the eager youngster and his little brother Matheus – who now plays in Brazil's second tier – who grew up playing football barefoot on the beach or in the narrow, unpaved streets near the family home, to seek a career in the beautiful game.
"I started playing football on the island," he confirmed. "There's only one grass pitch on the island so you'd you'd look more often than not be playing on the sand but then you'd always try and get a game on the grass as well with the older kids as well.
"It was hard to get a place to play out on the on the pitch but, I always had my Granddad who was well known on the island and who took care of me. He'd always manage to get me to go out and play on the grass pitch from time to time.
"Actually, the fact I was playing against older kids was good for me in the long run, because when later on in life when I was 15 or so, I was short. My development wasn't as quick as expected, so I had that issue of being smaller than my age group out in the pitch, and if anything in the long run that background of playing on the pitch in on the island helped me.
"The games were very competitive. There were some good quality players out there, players who really could have achieved something in a different life, let's say, so the matches were of high quality and you had to know what you were doing if you didn't want to end up picking up injuries or knocks.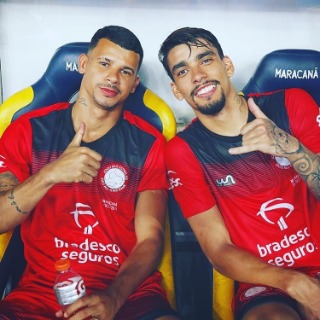 "I grew up with my parents, Marcelo and Cristiane, and my older brother Matheus who also played football.
"Our grandparents Mirao and Marlene were also very important in our lives. Unfortunately, my two grandparents have since passed away, but I think together we were always a very, very tight unit as a family and always fought really hard.
"They were always out there to fight hard so that we could achieve what we wanted to in life, so now I'm very proud when I think what I achieve is because of the support they gave me when I was young and it's a great reward for me to see what that means to them and to see the happiness that it brings them.
"My grandfather was just someone who was admired by everybody on the island. It was always his mission to improve people and to improve people as sportsmen in particular and to train them up at the school. That was always his life's mission and sometimes it makes me cry a little bit to think that that person that he was looking for was actually there in his house.
"At the end of the day, I think it's a shame that he didn't get to see that come to fruition but I still feel incredibly proud to think of what we've achieved together. Every match, I pray with him and I think about what we've built and hope that we can carry on building that together."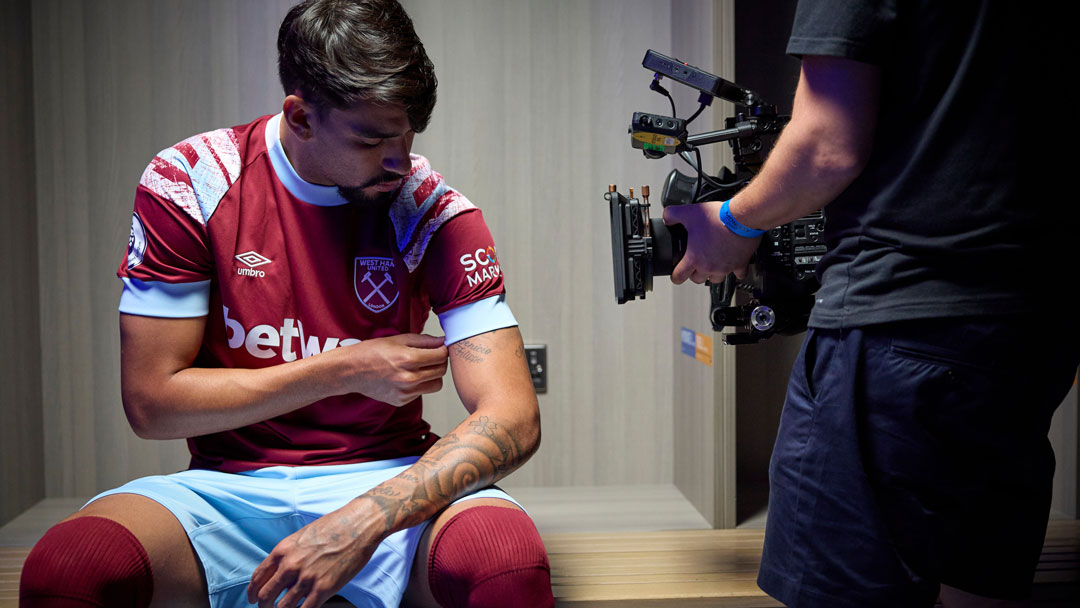 That close family bond has endured, with Paquetá's devotion immediately evident whenever he trains or plays.
"I have his name and the names of my family – my Mum and Dad, my wife Maria Eduarda and our sons Benicio and Filippo – tattooed on my left arm," he confirmed.
"When I was young, my family was everything for me. My Mum brought me up so fantastically and then later in life I found my wife and now I'm the man of the house for my family, but my wife is always there supporting me and has always been there at my side through the good times and the bad.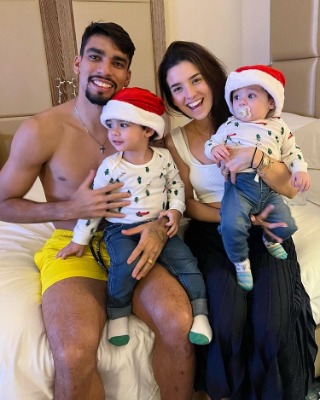 "Now I have my two sons who are just the source of love and happiness for me every day."
From the age of nine, Mirao would accompany Lucas on the morning ferry to the mainland and three buses to training at Flamengo, one of the State of Rio and Brazil's biggest and most successful clubs – a club which had produced some of the country's greatest-ever players, including 1970 FIFA World Cup winning midfielder Gerson, 1950s forward Zizinho, full-back Júnior, and the best of them all, Zico, who ran the midfield for club and country in the 1980s.
After three years of leaving home at dawn and returning after dark, Lucas joined Flamengo's Academy full-time, living and breathing football every day, dreaming of following in the footsteps of the aforementioned legends.
"When I think of Flamengo it's like a home for me and it always will be to a certain extent," Paquetá explained. "I was there until I was 20 years old. I always dreamed about playing for them and fought so hard to make that a reality and I'm very thankful for that.
"For me, it's a fantastic club and I'm just thankful for what they gave me. I was very happy there and I bring that happiness with me wherever I go.
"Up until the age of 12 I would leave the house on a boat every morning and take three buses to get to the training ground. Then after training, I'd take three buses back and the boat at the end of the day. When I was 12, my mother decided to move from the island into Rio to be closer to that environment, so that obviously helped.
"It was an absolute privilege to play for Flamengo and because of the history of the club and all the amazing players.
"For us, Zico was a king. He was always there as a goal for us as well. If we could achieve only 10% of what he did, then we'd be happy with our career and so I always tried to follow in his footsteps in that sense, but also I have a really good relationship with him. I watched videos of Zico, but I couldn't reproduce what he did!"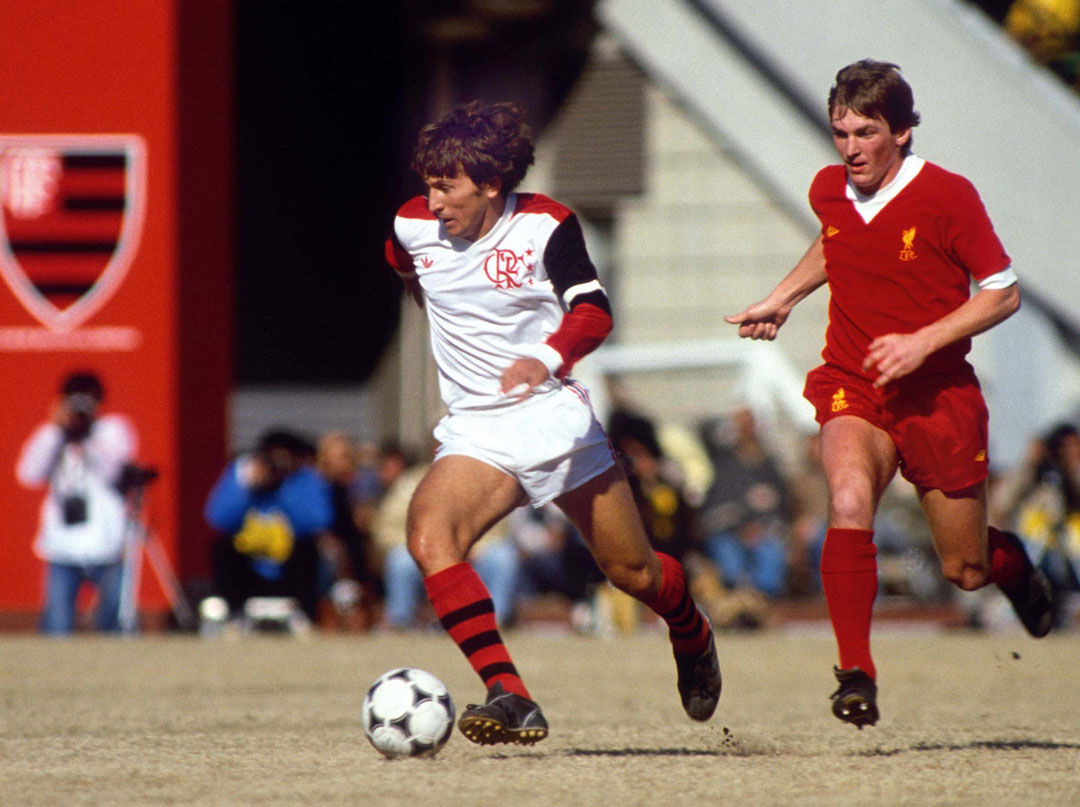 The sacrifice paid off as Lucas won a host of junior titles, was promoted to the first-team squad and won the Rio State League at 18, made his debut in Brazil's Serie A and scored in the Brazilian Cup final at 19 and won the Bola de Prato awarded to Serie A's top player at 20. Among his teammates was winger Vinícius Júnior, now with Real Madrid, who remains one of his two closest friends.
Lucas's rise continued as, at 21, he was capped by Brazil and, in the summer of 2019, won the Copa América at the Maracanã Stadium in his home city of Rio. In between, he made the same journey Júnior and Zico had made four decades earlier and moved to Italian football, with AC Milan.
"Milan was something that I can look back now as being a really important and positive experience," he reminisced. "At the time, it wasn't easy. I was the only Brazilian player there and perhaps I wasn't prepared for that experience, but I learned so much there and I had some really happy moments so, for me it was just a very important experience in my life.
"I improved a lot as a as a player there and I can only thank Milan for that opportunity and wish them all the best always."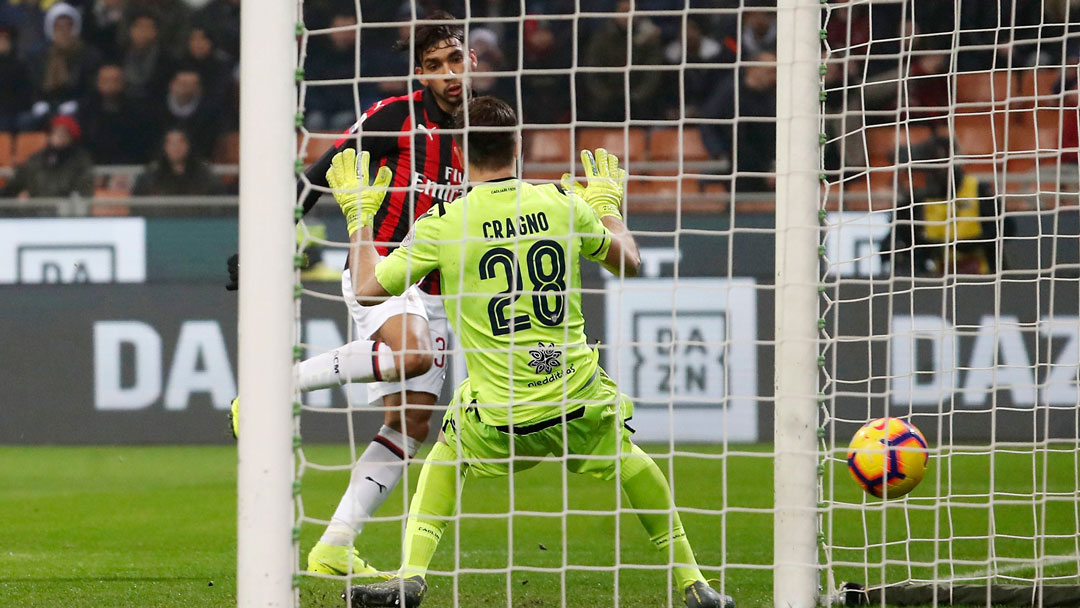 He spent 18 months in Tuscany, during which time a devastating fire killed 15 young players at Flamengo's Academy. Lucas paid tribute to the fallen on scoring his first goal for Milan, and he remains in close contact with those back home who helped him develop into a regular starter for Brazil.
"It was just a really delicate situation when the fire happened at Flamengo's Academy," he remembered, looking to the sky in memory of those who died.
"I knew some of the some of the youngsters who passed away. They were people who'd asked me for photos when I was playing there and I just felt so sad for their families.
"It was just such a hard situation for everybody. For me, I'd lived there and shared those same spaces that they used to be in their everyday lives so there were so many things that went through my head as it's really a very painful experience.
"Thankfully, the club is taking care of their families and everybody is looking out for them, so strength can come out of a situation like that."
I'd lived there and shared those same spaces that they used to be in their everyday lives so there were so many things that went through my head as it's really a very painful experience
In 2020, Paquetá, as he would like to be known in deference to his childhood home, moved to French club Olympique Lyonnais, for whom he excelled in Ligue 1 and started against West Ham United in last season's UEFA Europa League quarter-finals.
"In Milan, and it was all about learning and all about working hard and learning to look after myself, so it was an apprenticeship," he continued. "When I got to Lyon, I was a different player then so it's not the same thing as Milan in my mind, and that was really the difference.
"Beyond that, there were Brazilian players there and [former Lyon and Brazil attacking midfielder] Juninho Pernambucano was part of the management and he put a lot of trust in me and I never doubted myself.
"I always believed that I would fulfil my potential and I'm so happy with how it's gone and I'm very thankful to the club for helping me to restore that confidence in myself.
"Now I look forward to putting that confidence into good performances here for West Ham."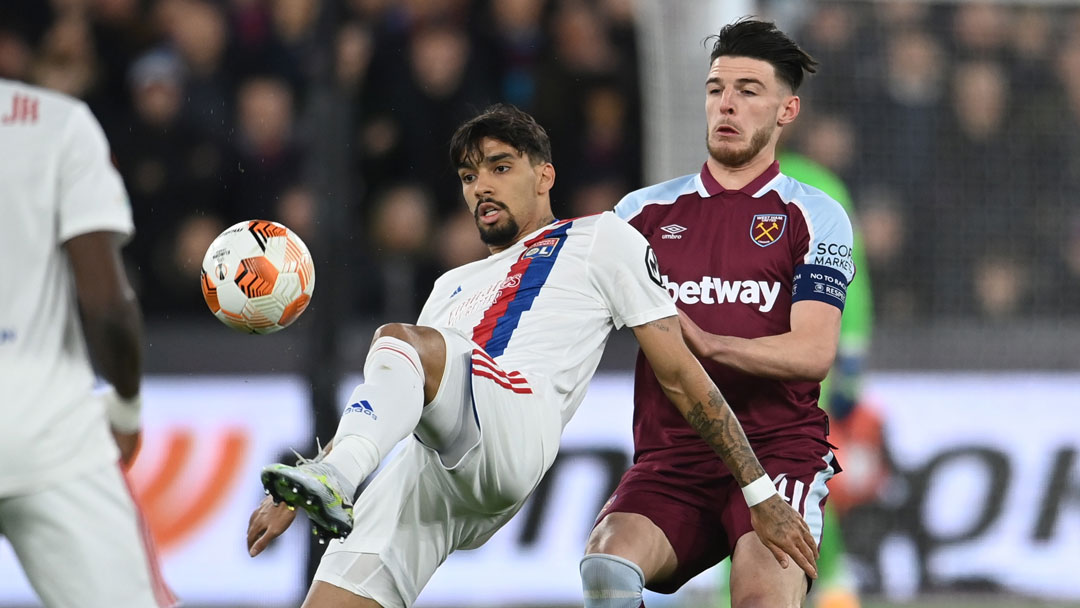 Those appearances would prove to be among his last for Les Gones as the summer saw the Hammers launch an ambitious move for the 25-year-old that ultimately saw him make a Club record move to London Stadium.
Speaking at Rush Green this week, Lucas Paquetá talked with joy, pride and, at times, sorrow, at his unique journey from a tiny island to the Premier League.
"After we played West Ham in the Europa League last season, we all said as players what a fantastic stadium it was and how great the fans were and what great energy there was in the place," he enthused. "That's definitely something that influenced my decision as well. Without a doubt, it's an incredible Club and something that I wanted to experience.
"It was really that desire that everybody at the Club showed in this amazing project they have and the fact they wanted to include me in that really cemented my decision.
"When I arrived here and saw how much confidence everybody and all the fans had in me and how happy they were to see me here, it just makes me want to reward them and pay that back each time I get on the pitch and just to commit myself and devote myself to this Club."