It is just over 14 months since Kurt Zouma joined West Ham United.
The France international centre-back has since played 45 times for the Hammers, helping his side finish seventh in the Premier League and reach the semi-finals of the UEFA Europa League.
The 28-year-old is a big character in the dressing room and a big presence on the pitch, with his experience and leadership playing a big part in the Irons' continued development under manager David Moyes.
Speaking to West Ham TV, Zouma discusses his time at West Ham United so far, his thoughts on the season to date, and his relationship with the Hammers fans.
Kurt, it's been a challenging year for you?
"It's been a difficult spell for me and my family. Obviously I have done something very bad and I apologise again for what I've done. I know it was very tough for people to watch and to see that and obviously I feel very, very sorry. I have great remorse about it and now I'm trying to move on with my family and looking ahead. I learned from it, that's the most important thing, I would say. Obviously, I had support from many, many people around me who helped me stay focused on football and I try to stay happy."
How important has the support you have received been?
"The Club has been unbelievable with me, the support that I received from my teammates, from the staff, and everyone at the Club, and even from the fans, have been unreal, and they helped me stay focused on the game, to try to do my best on the pitch all the time and, obviously, I can't thank them enough for what they've done. This Club is like my family."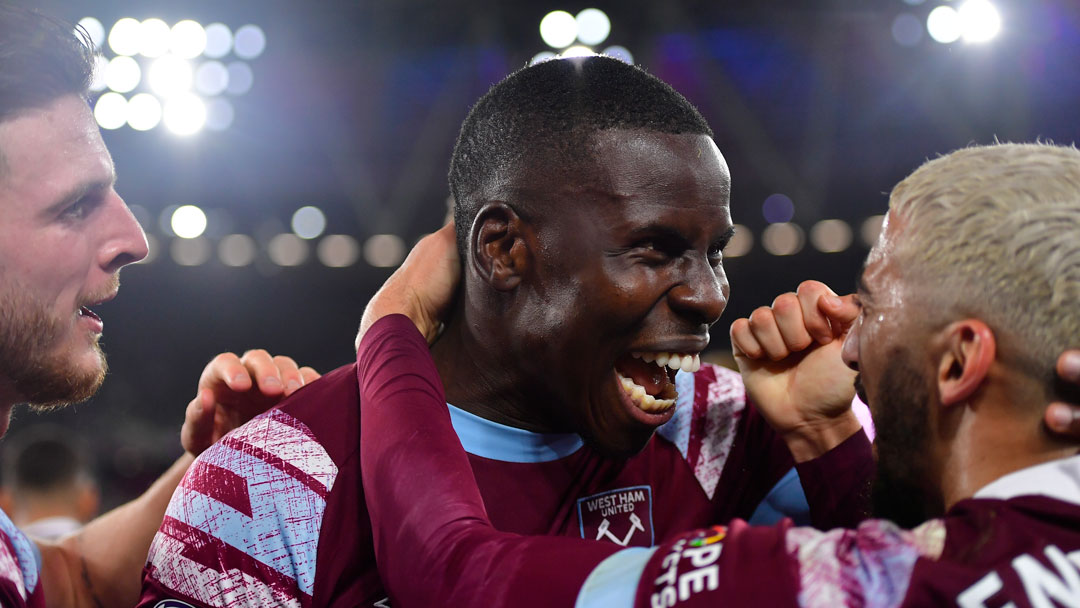 Concentrating on football, you've had a good 12 months since you joined us?
"It's been very good. We had a very, very good season last year. A top season I would say, even. It was very busy with many, many games with the European games and the league. We managed to qualify for the Conference League this season and we went through to the semi-final of the Europa League. We could have done better, but it was a good, good season."
It looks like you love every minute on the pitch?
"I love it. I had a chance to play regularly last season. I had many, many games and I met so many nice people as well. My teammates are just fantastic."
The night we beat Sevilla at home none of us will ever forget, and you played in that game!
"What an atmosphere! Unbelievable! I think was the one of the best games, maybe the best game we played last season. It was breathless. I think this game, the fans were so at it, it was so loud. What a game!"
You've played at big clubs and for France, but it looks like this squad has something special?
"You can see we can improve even more. I know we had a very difficult start to the season. But you can see now we are improving and we are on the way up and hopefully we can get back to where we belong, high up in the table."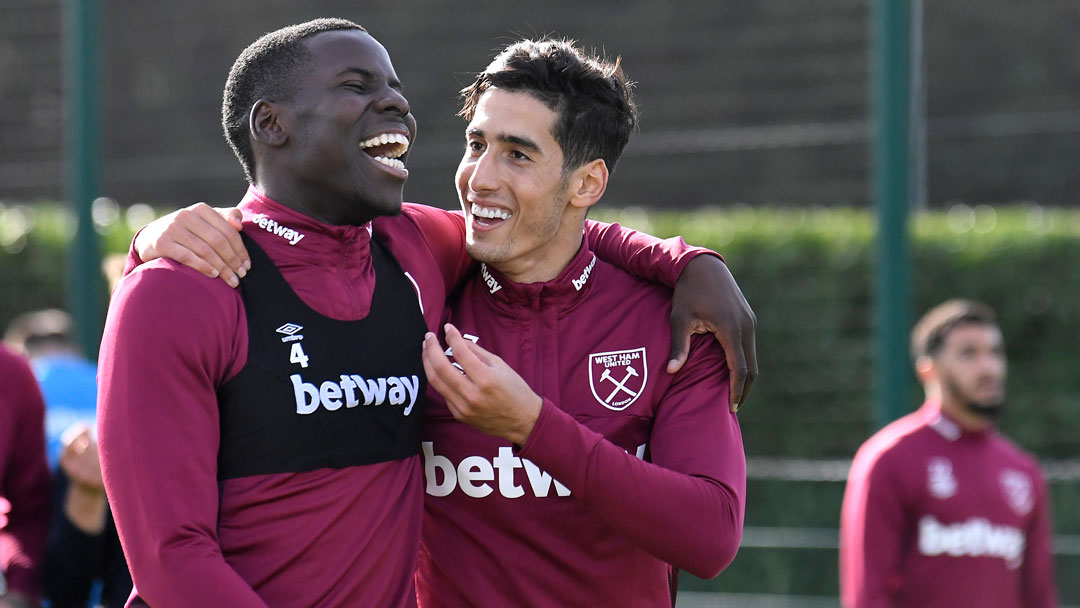 You have some good friends in the squad?
"I'm good with everyone. You know me, I'm always happy, laughing, joking around with people, with everyone. Obviously I've got the French-speaking guys – Saïd, Thilo, Maxwel, 'Phonse, Nayef – then Paquetá speaks French a little bit and I know Emerson from Chelsea. I mean, we have a top group and it's like a family and I love that. Everyone is happy with everyone."
With what you've achieved, you're a player we look up to. Do you feel like a leader in this group?
"Everyone's a leader in a team. There is no one special leader. I could lead the team by what I've been through, the experiences that I've had in our career, but for me, everyone is a leader. Everyone has got something to say, everyone has got something to show on the page, and everyone is pulling in the same direction."
What about the competition for places in this squad now?
"Of course, to get better you need competition, you need someone to push you to the limits, and you have to push your opponent to the limit as well. So, competition is very good. Like I said, we have top players, top people, on and off the pitch as well. That will help us hopefully to get back to where we need to be."
When you started out, could you ever dream you would play 200 games in the Premier League?
"No! When I scored my goal [against Bournemouth], someone called me on the phone and told me 'You have played 200 games, did you do that?', and I said 'No, I didn't know that!'. I'm already 28 years old and I remember I arrived in England when I was 19 and just a kid, so time flies, and hopefully I play many, many more games for West Ham. What a day, and hopefully I'll have more joyful moments."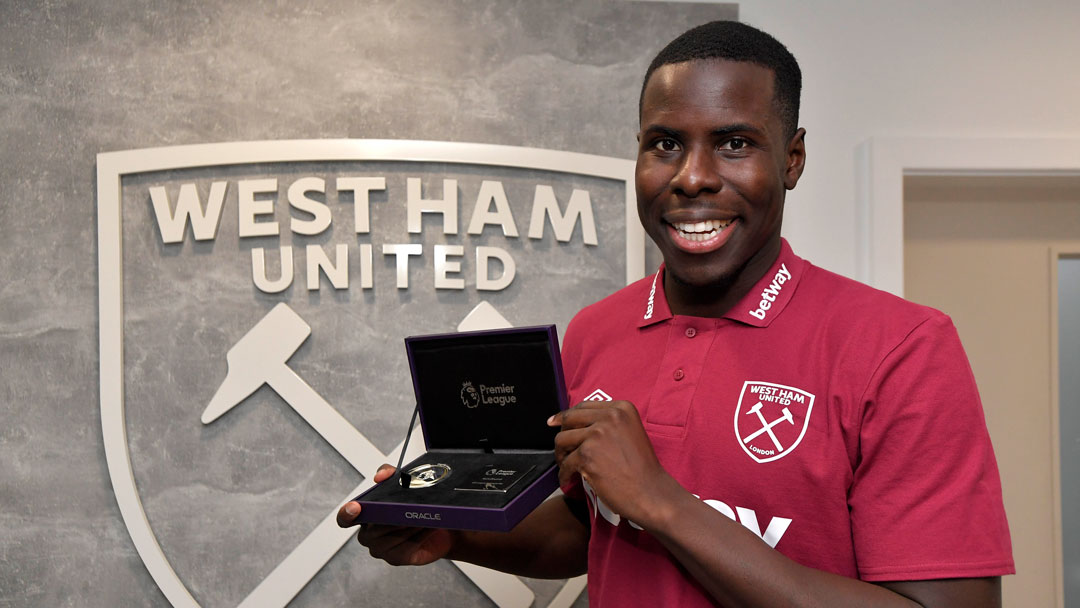 We are through to the Conference League round of 16, so we should be confident we can go all the way and win the competition?
"I think yes. We started very, very well in this campaign, top of the group before the last game. Hopefully we keep that mentality and we go through and we win it all. Every competition that you're in, you want to win it. And I think we have to squad and quality to do it, so let's believe in ourselves. Last year, we fell short. We could have gone to the final but it is what it is, but this year, we have to get it."
And in the Premier League, it's not too late to get where we want to be by the end of the season?
"As I said, the beginning of the season was very difficult for us. I'm thinking maybe because of the last season that we had, a busy season with obviously lots of games, then some players went to their national teams, so the preseason was a bit difficult, maybe. But I think now we're getting back to where we belong. I think the quality, the level that we that we have been at recently, it's been good. And we played some good games, even if we lost. We had some good, good games with chances. Hopefully now we manage to score more goals and hopefully get some wins."
We play Crystal Palace next on Sunday, a team managed by someone you would have looked up to as a boy, Patrick Vieira?
"Crystal Palace is going to be tough. Obviously they need points and we need points. But like I said, the level that we're playing at at the minute is good, so we can be confident in our home. The fans will be behind us, supporting us, and hopefully we get a good win."
Those fans have been right behind you, too?
"I love the fans, and the support they give me all the time. They've been so good to me and I have to get my all on the pitch to thank them. That's the only way I can do it."
Finally, the World Cup is nearly here, and we hope to see you there with France?
"Hopefully! You never know! The most important part is doing good with your club. Hopefully I'm doing good with West Ham, and I'll see how it goes. That would be my objective."