Paul Konchesky is eagerly anticipating West Ham United's trip to play Manchester United at Old Trafford on Saturday. 
The Hammers return to action this weekend against a Red Devils side chasing the Barclays Women's Super League title, and will take on Marc Skinners' team at the 'Theatre of Dreams'. 
The Irons are looking to return to winning ways in the league after a difficult start to 2023, with a 2-1 home defeat at the hands of Aston Villa last time out. 
With this weekend's round of Barclays WSL fixtures marking Women's Football Weekend, Konchesky says his team is hoping to put on a show for the travelling supporters at Old Trafford. 
Speaking in his pre-match press conference, the West Ham United Women's manager also discussed his approach to this weekend's game, Kate Longhurst's impending record-setting Barclays WSL appearance, and looking after players who are observing Ramadan…
We've had ten days to prepare for our trip to Manchester United. We know what we need to do and hopefully we can go and fully execute our game plan on Saturday.
I've got an almost fully fit squad to pick from. 
All of the girls that were available for our last fixture are fit and are looking forward to the trip to Manchester United. 
We didn't play last weekend and I think that has both its advantages and disadvantages. 
We didn't get the result we wanted last time out, and players usually want to then play as quick as possible to rectify that. 
But we've had ten days to prepare for our trip to Manchester United now, and we've prepared properly. We know what we need to do and hopefully we can go and fully execute our game plan on Saturday.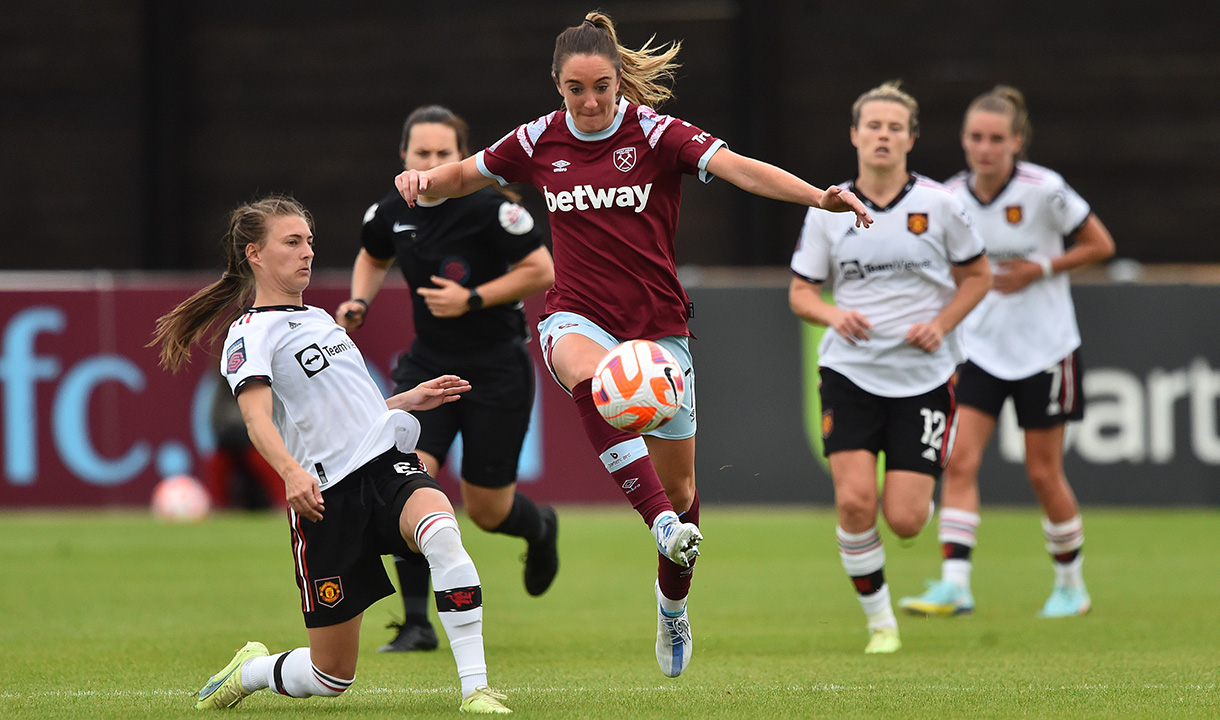 Manchester United are always going to be a big test. 
They've got some fantastic football players and playing at Old Trafford is another big occasion for us. It's going to be a tough test but it's one we're going to cherish and we're looking forward to. Hopefully we can be the ones who go up there and get the win. 
People know what Manchester United means to the people of Manchester. 
When you see the stadium, it's a big stadium and it's an enjoyable place to play. That won't be any different on Saturday for us and for our players. We're expecting a big crowd, which is fantastic for the game, and hopefully we can put on a show and upset them.
We have to treat this game like a normal match. 
It's a grass pitch, at the end of the day. We know Old Trafford is a big stadium and we know who we're playing but we have to make this game as normal as possible. For us, it's just another game. 
Of course, it's fantastic to play at Old Trafford. Everyone wants to play at the biggest stadiums and we have to make sure we're ready for it, but we don't want to put too much emphasis on it. We want to focus on our game and the way we play.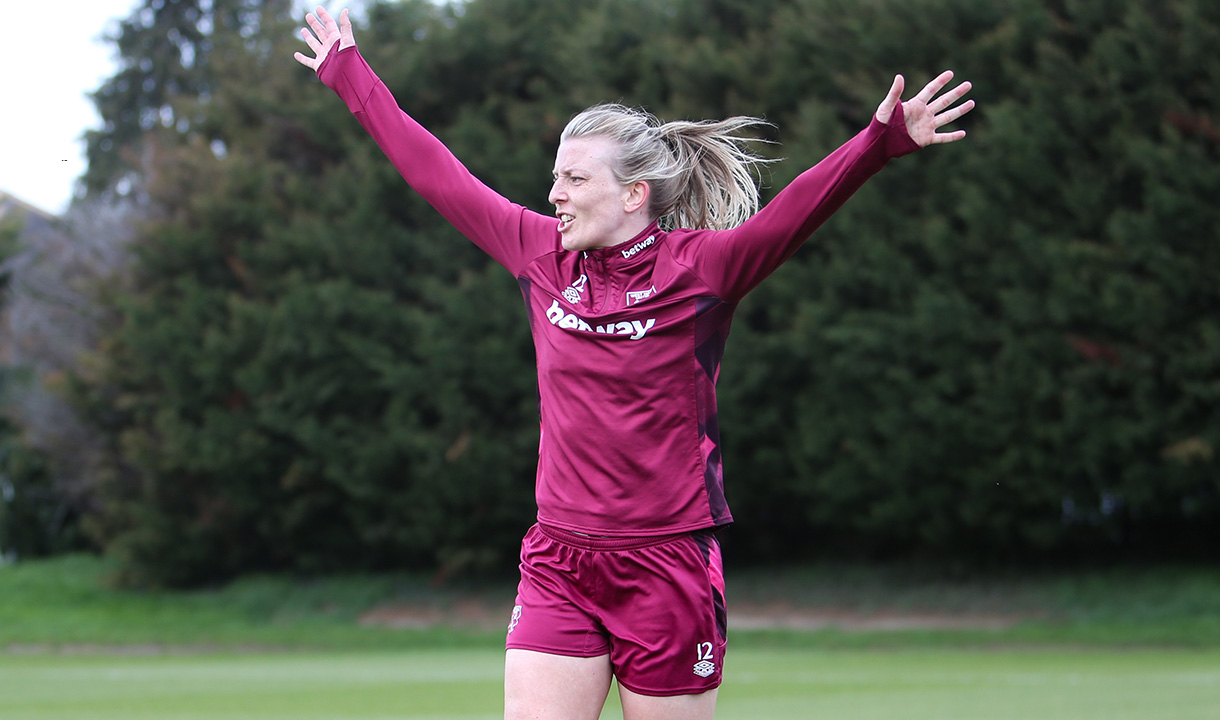 Breaking the Barclays WSL appearance record would be a massive thing for Kate Longhurst. 
I think, for any player who makes 177 appearances in the Women's Super League, it's a fantastic achievement and that's no different for Kate. I hope she can go on and play many more games in the WSL this season, which would take her right over the record. 
Kate has been an excellent servant for this Club for many years now and it will be so nice for her to break that record at the Club that she has supported her whole life.
Some players are now observing Ramadan and I support the game backing these players and allowing them to break their fast. 
Ramadan is a highly important aspect of their respective religious beliefs and, in the case of Hawa Cissoko for us, we want her firing on all cylinders when she plays for West Ham.
If that means stopping evening games for two or three minutes so players who are observing Ramadan can break their fast, I fully support that for our players and every player in the WSL.