Another landmark in the fledgling career of Ben Johnson could arise on Friday, should the 22-year-old make his England U21s debut.
The full-back, who has featured 25 times in all competitions for David Moyes' first-team this season and is closing in on 50 senior appearances, earned his first-ever call-up to the Young Lions' set-up earlier this month.
The 2020/21 Young Hammer of the Year has been called up to coach Lee Carsley's squad for two upcoming UEFA European U21 Championship qualifiers, starting with a home fixture against Andorra at AFC Bournemouth's Vitality Stadium on Friday 25 March.
The squad will then travel to the Elbasan Arena to face Albania away from home on Tuesday 29 March, with Johnson - so impressive in Claret & Blue this term - harbouring ambitions to make his bow for his country this week...
There have been a few squads where I've thought I might sneak in and never have. I'm just grateful for it. 
It was just great. I actually found out before the [Sevilla] game. I had a phone call with Lee Carsley, the U21s manager, and he was saying how he's been watching me and he's been impressed with me. 
We had a brief conversation – he just said "congratulations" to me, that I'd made the squad - and it was just really positive to speak to someone who made me feel already welcome. He just gave me a great vibe. 
It was great to hear that from a former player and somebody who's been coaching top, top players in the Premier League. I'm really looking forward to it. I feel like I am ready, and just excited to go and train and play.
It's terrific just to be here. It's quite surreal as well because you dream of playing for England, but not many players are able to do it, and no matter what level, it is a great achievement. It's a huge honour for me to be able to be here.
 
It's my first time getting the call, so I didn't know what to expect coming in on Monday morning. 
It was something I felt I was ready for and was excited about as soon as I got the news, and ever since I've come through the door at the hotel, it's been great. 
The staff have been so welcoming and the players have been top-class with me as well, including me in the group. 
Of course, I know probably all the players from playing against them at some point in my Academy career and professional career, but I'm here to be bubbly and maybe make new friends and just be more familiar with my future teammates. 
It's great, I've loved every minute and it's a new experience, a new challenge that I've not had before. I'm really looking forward to hopefully being able to put on the England kit and play some games, and that's my target.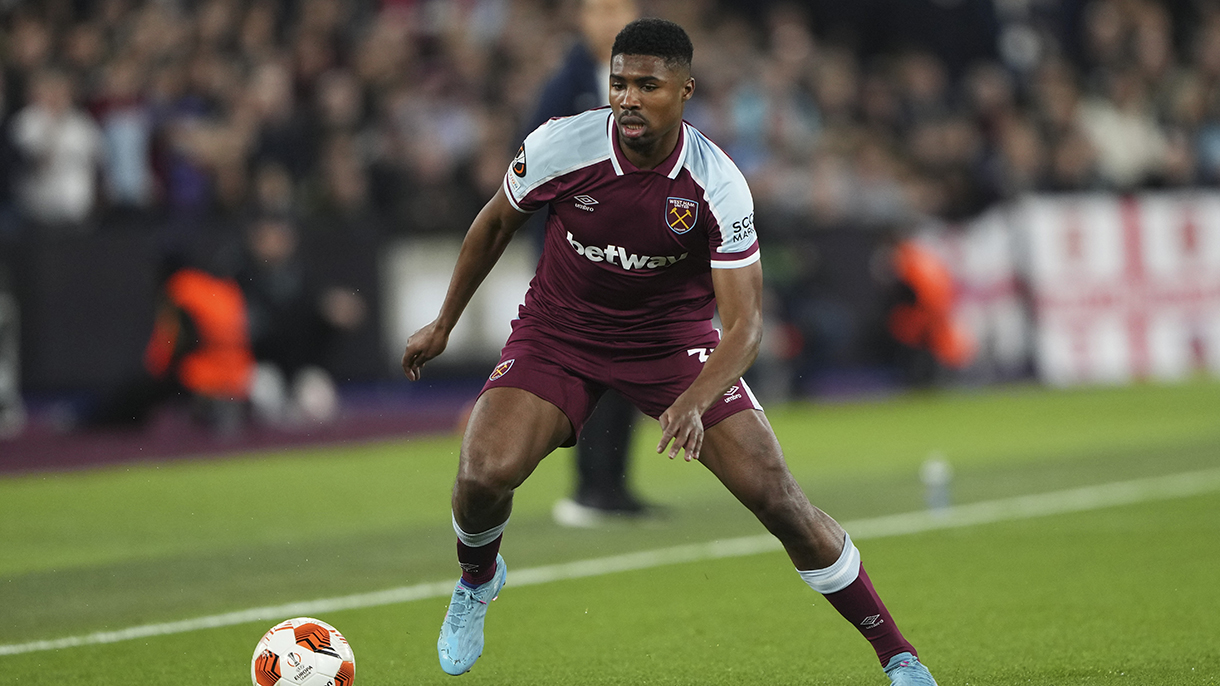 I'm 22 now so [I'd given up on playing for] maybe the youth ranks, but playing for England, I think you can never put that to bed because you never know.
Maybe for the younger squads, I might have thought I would not get a call-up, but being 22 now, becoming a man and playing in the first team, with what you do for your Club you'll reap the rewards. 
It is something that is at the back of my mind, because I've never had the experience of playing for England – I've always solely been focused on what I'm doing at Club level.
I think everyone's career is different. You've got some players in the squad who have played right through [the age groups], some have been in and out, some players who have never had a call-up like me, and some players may never have a call-up before playing for the seniors – that's just how football goes. 
That's the beauty of sport. That's the benefit of development from U17s to men's football, and that's what you get, so it's a great experience to see and learn off other players who have been in the set-up and know what it's about and can help me. Overall, individually for myself, it's a wonderful feeling.
 
Paul Parker [Johnson's second cousin] just gave me a quick message of congratulations and just gave me some experience of when he played in England U21s. 
He wants me to get more caps than him! It's a great feeling to hear from him and actually know that he's been in this position, he's done it and he's gone up to the seniors, so hopefully that's something I want to replicate.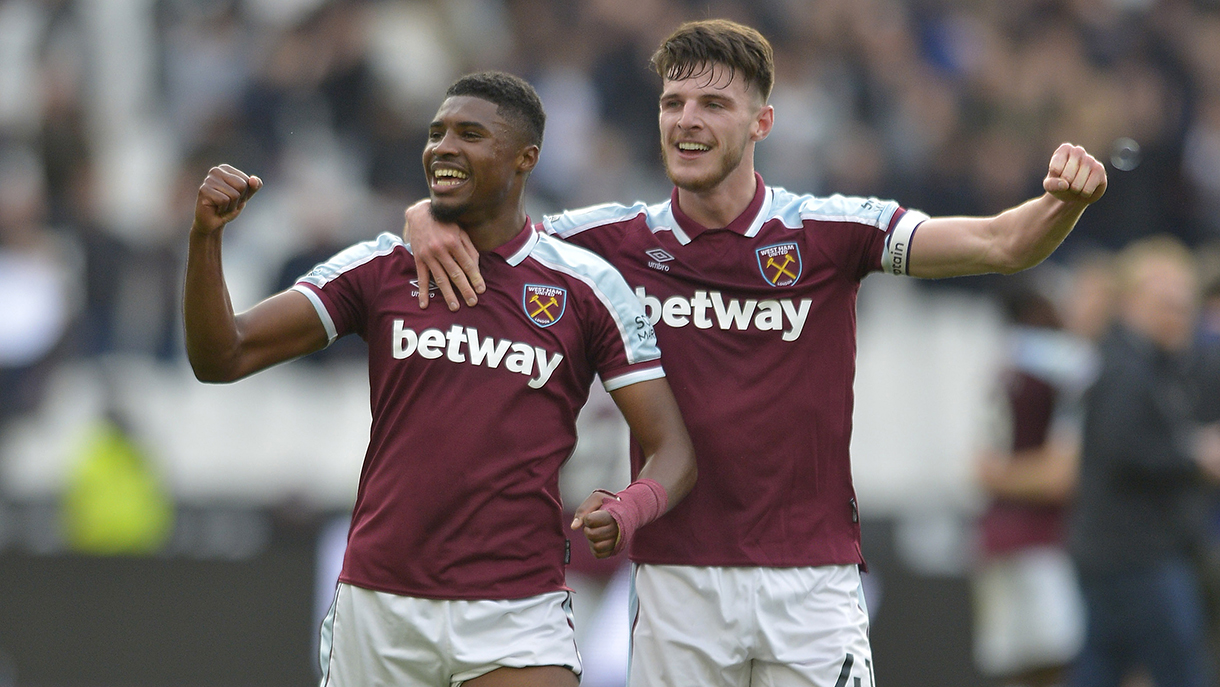 When Declan Rice got his first call-up a few years ago, he was playing well for his Club. 
The focus is not thinking of getting in the England squad, it's about playing well for your Club. That's all the matters until you get the call, and then when you do, it's about impressing in training and in games – but staying consistent with your Club is the most important thing. 
For me, being able to play with Dec is very special and I know every player thinks very highly of him. He's come on so much, even from playing in the UEFA European Championship Final last summer to this season. 
He's an immense footballer and it does give me and the rest of the boys the belief, in the future, if anyone gets the call-up to go into the England first team, we'll able to stand firm and continue that form when we go back to our Club.
 
I think for a few seasons now the whole team at West Ham have encouraged me so much. 
They've looked favourably upon me. They've always pushed me to be better, each and every day, whether I'm in the team or out of the team, and it's really helped my development. 
It's great to have those boys around. As you see with our group, in the last few years we've been extremely tight knit, and the lads were so happy for me when I got the call-up. 
They just said that it's an honour, and to go and enjoy it. All the boys are so happy for me.