West Ham United can confirm that Jess Ziu sustained an anterior cruciate ligament injury during last Sunday's FA Continental Tyres League Cup match against London City Lionesses. 
We can also confirm that Lucy Parker sustained a significant muscle injury in the same fixture. 
Sports Therapist, Jackson Bradley has provided an update on both Ziu and Parker as they begin their respective recovery programmes at Chadwell Heath.
"Jess sustained an injury in the second half of our match against London City Lionesses," Bradley began. 
"It became apparent that the injury was a serious one because of the amount of pain that she was in. Jess was stretchered off and a subsequent scan revealed that she had sustained an ACL rupture injury. 
"Jess is now seeing a specialist ahead of surgery, and we will then have a clearer picture around her timeline of recovery.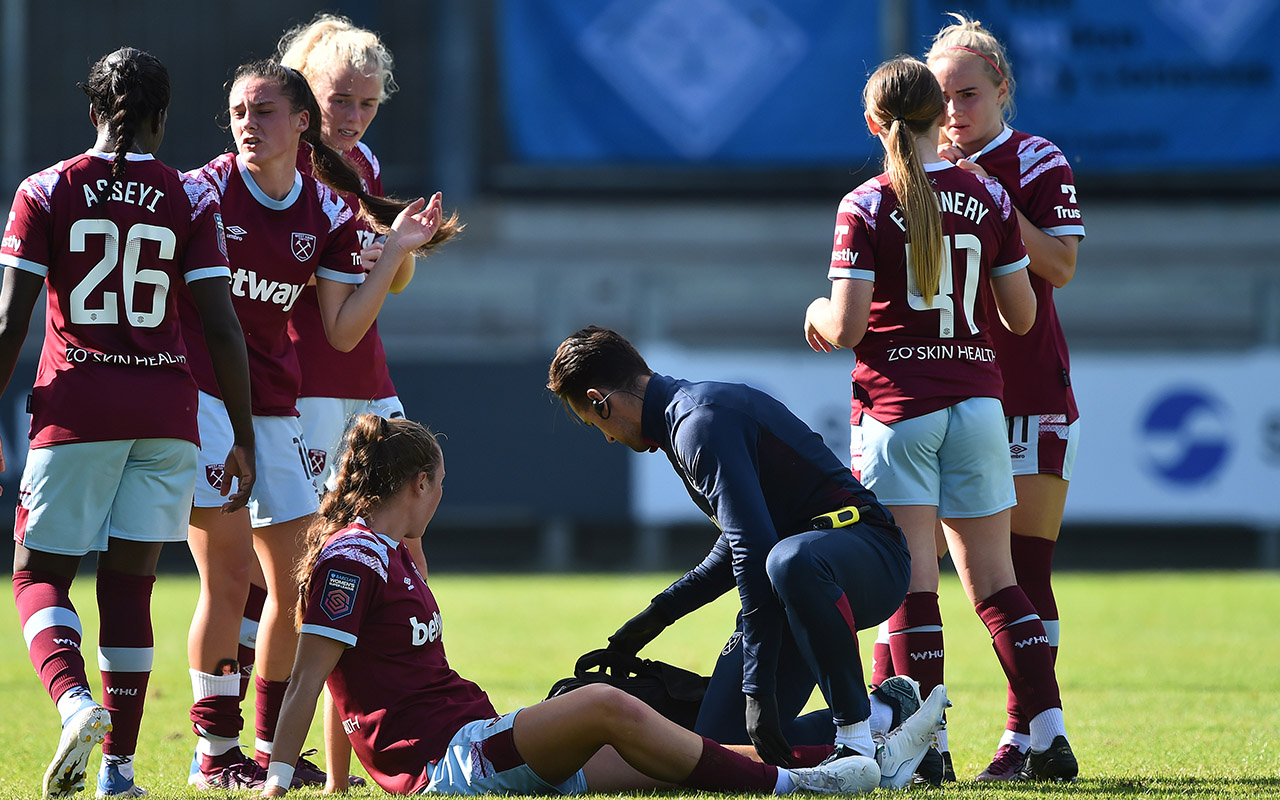 "Moving onto Lucy, she sustained a muscle injury in the game against London City Lionesses.
"Lucy was substituted after feeling some discomfort and, after an assessment, it was clear that she had sustained a significant muscle injury. 
"Lucy will now begin her rehabilitation programme and we hope to have her back soon."
Everyone at West Ham United would like to wish Jess and Lucy a full and timely recovery.