When Sam Allardyce was appointed West Ham United manager, on this day in the summer of 2011, Mark Noble has himself admitted he worried for his future in Claret and Blue.
Allardyce had based his success at previous clubs Bolton Wanderers and Newcastle United in large part on big, strong, athletic players, and around maximising set-play opportunities.
With his lack of height and relatively slight build, the 24-year-old was concerned he would find himself out of the team he supported, as the new boss sought to stabilise the Club following a catastrophic relegation from the Premier League the previous season.
But Noble need not have worried as, instead, Big Sam identified the homegrown midfielder as a vital player in his new side, a perfect foil for newly-signed captain Kevin Nolan and a character who would help the Hammers rebuild shattered confidence and return to the Premier League at the first attempt.
The result was that Noble had one of the best of his 18 seasons in a West Ham shirt, scoring eight goals and registering eight assists as the Irons roared to promotion via an unforgettable Championship Play-Off final win over Blackpool at Wembley ten years ago this week.
A decade on, and with Noble set to retire, Big Sam looks back with pride on the job he took on at West Ham United and working with a player who has gone on to become a true East End icon.
Sam, you'd have managed against Mark Noble before you managed him at West Ham United, so what are your first memories of him?
"I remember the talk about him breaking into the side. Of course, West Ham's reputation for growing young players has always been there, so he was another one on the production line.
"The thing about Nobes is, apart from him going out on loan a couple of times for the experience, he has been at West Ham all his life. And when you get somebody who has done it boy to man, from ten or eleven to 34 or 35, that doesn't happen very often, and it shows you how passionate he is and why he never moved - because he loves West Ham that much.
"Everybody sees that not just in the way he plays, but if you meet him off the pitch, he just loves West Ham.
"His one great asset for me, and he was a great ally in my four years, was that he wanted to be a winner and he wanted to see the team go forward, and he was right on board with the stuff that we did and he played a big part in it.
"He's a legend for every West Ham fan to look upon now and when he was asked off the field for a lot of the promotions that were done in the community, he was always first there.
"He would always be at some school and always be going out and meeting the kids, or turning up for presentations with sponsors. He realised his responsibility and I was very pleased to see him not just as a footballer, but as the man that he was."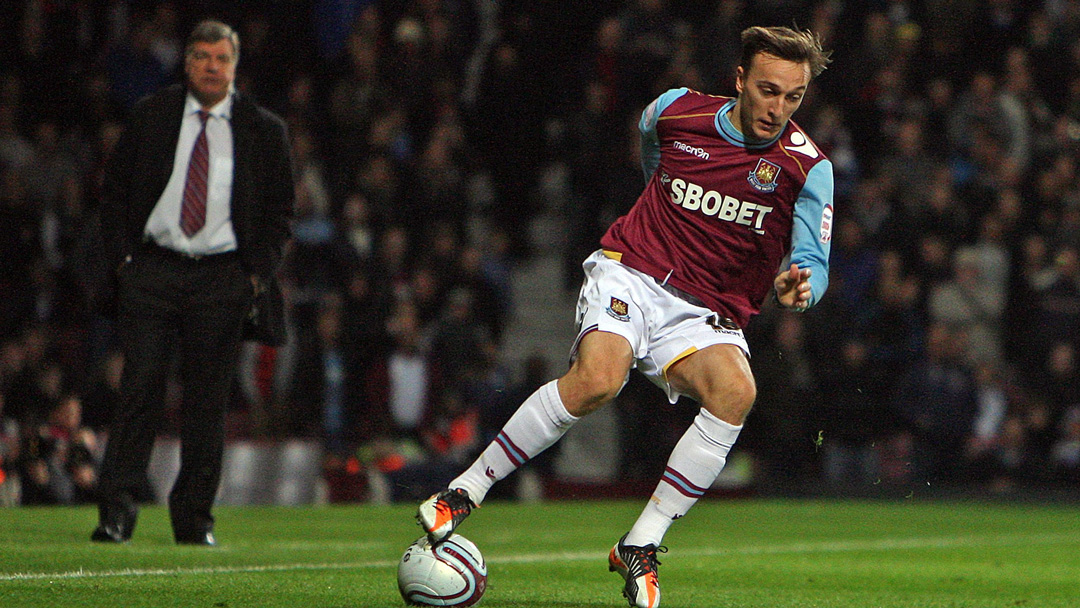 Mark says he was worried you wouldn't like him as a player when you came in, so did you have any preconceptions about how you would use him?
"My preconception of Nobes was that I wanted him to pass more forward, particularly. There was a big emphasis on keeping the ball, which is what everybody talks about West Ham for, but keeping the ball without progression is a negative response for your team.
"So mine was always about: 'Can you make that forward pass? You're one of our best passers in the squad and in the team and if you're passing it sideways and backwards, can you pass it forward more?'
"I think that sometimes players, in that fear of giving the ball away, won't take that risk. So, it's the element of pushing and trying and saying: 'Look, if it works, that's fine. If it doesn't, we still want to try and progress that area', which I thought would help improve his game because the quality of his passing was there.
"I wouldn't have asked him to do it if I didn't think he were capable, but he was. And I think that that improved over the years we were there and certainly played a massive part in us building a good strong Premier League team."
In your first season, you had brought Kevin Nolan in and he and Mark Noble worked superbly together…
"I think Nobes and Kevin got on brilliantly, not just on the field as footballers, but as pals, and I thought they were great together."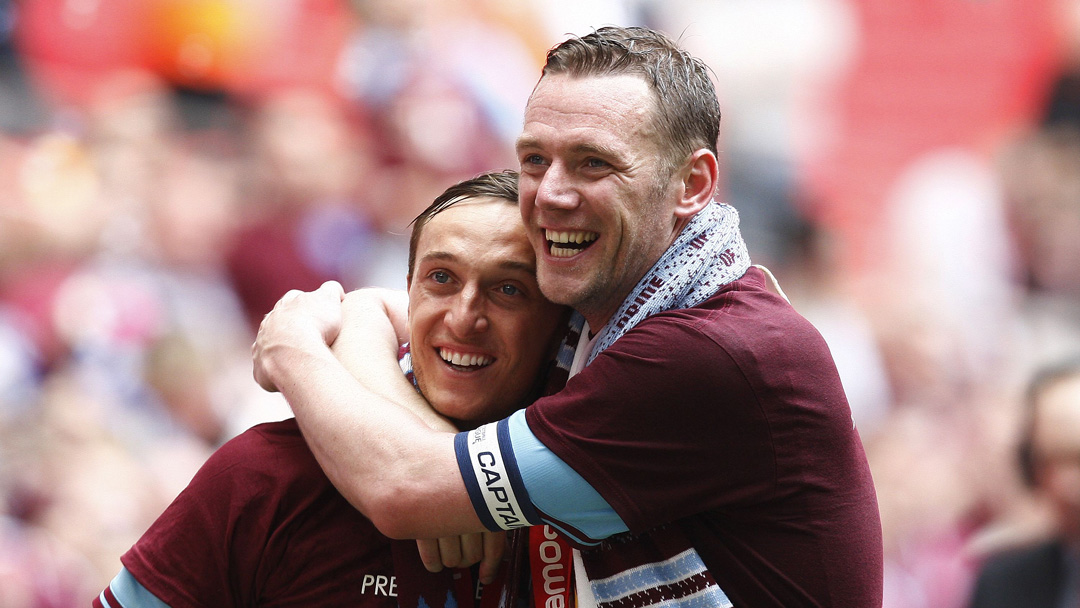 They both shone in that promotion season, which is amazingly ten years ago!
"Some of the games I remember like they were yesterday. One I remember was going to Blackpool away with ten men, and we put Henri Lansbury in goal and he got a clean sheet [after Robert Green was sent off] and we scored four!
"I remember saying 'wow, we're on the right track here when we can win with ten men!' - and we did it again at home to Millwall, which showed how good and how resilient we were.
"The disappointing thing was we didn't get automatic promotion. We only lost seven or eight games all season and still ended up in the Play-Offs, which I can admit now was absolutely terrifying for me, going into the Play-Offs and thinking about the failure that might be thrust upon us when we really deserved to go straight up, but a brilliant run by Reading pipped us at the post, I remember."
That was a special day at Wembley, though, wasn't it?
"You can never forget that!
"I've had two wins in the Play-Offs. The first one was with Bolton and that was at Cardiff which was special, but it wasn't as special as Wembley, the stadium where West Ham fans were making so much noise that I had to be about that close to [my assistant] Neil McDonald to get him to understand what I was saying.
"I think everybody thought it was going to be easy, that game, because we'd beaten Blackpool home and away, so I think everybody expected us to just waltz that game, but obviously it was much more difficult than that.
"But we got the right result in the end, thanks to good old Ricardo Vaz Tê!"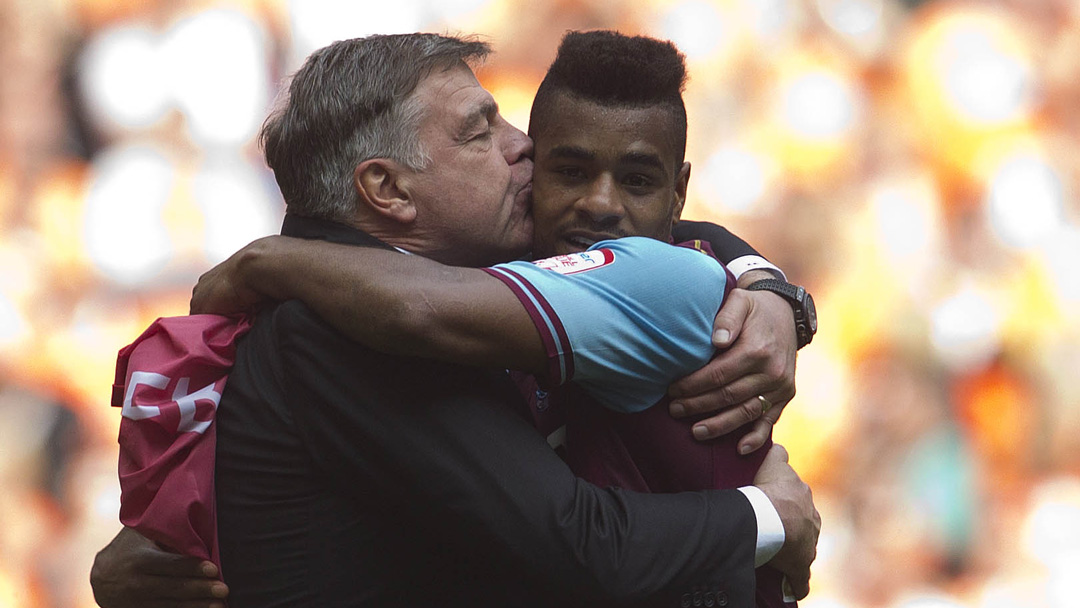 Mark Noble played more games, scored more goals and registered more assists under you than any other West Ham manager, so you played a big part in his career…
"Well, he deserved it. The one thing you're looking for in the Premier League is not only ability, but it's consistency in your football performance, and Mark had a very steady, very, very good platform.
"If he had a bad game, it was just under his best - it wasn't right down here. It was just under where you normally get them.
"So we had that nice way when you looked at his performances where he wouldn't peak or drop too much, and that meant he was really consistent in the level he produced on a regular basis throughout the whole of the season.
"And he didn't get injured much, which was another big factor."
It says a lot about the job you did for us that we were never seriously in relegation danger in your three Premier League seasons after winning promotion…
"We never got that desperate where we were even in the bottom three in the three seasons that we kept the team in the Premier League, so I still see it as one of my greatest achievements in my career – promoted in the first season via the brilliant Play-Offs on a day to remember at Wembley, and then from there, we just grew the squad into the Premier League.
"I think that in my last season [2014/15], certainly up to Christmas was an absolute dream, then the squad showed its weaknesses in terms of its strength and depth, because we failed in the second part of the season to maintain such a great start.
"If you remember, we were fourth in the Premier League in December, but we couldn't maintain that because the depth of the squad wasn't quite big enough, but the Club has gone on from there, it's grown and grown and gotten the new stadium, so I'm really pleased that I played a big part in where they are today."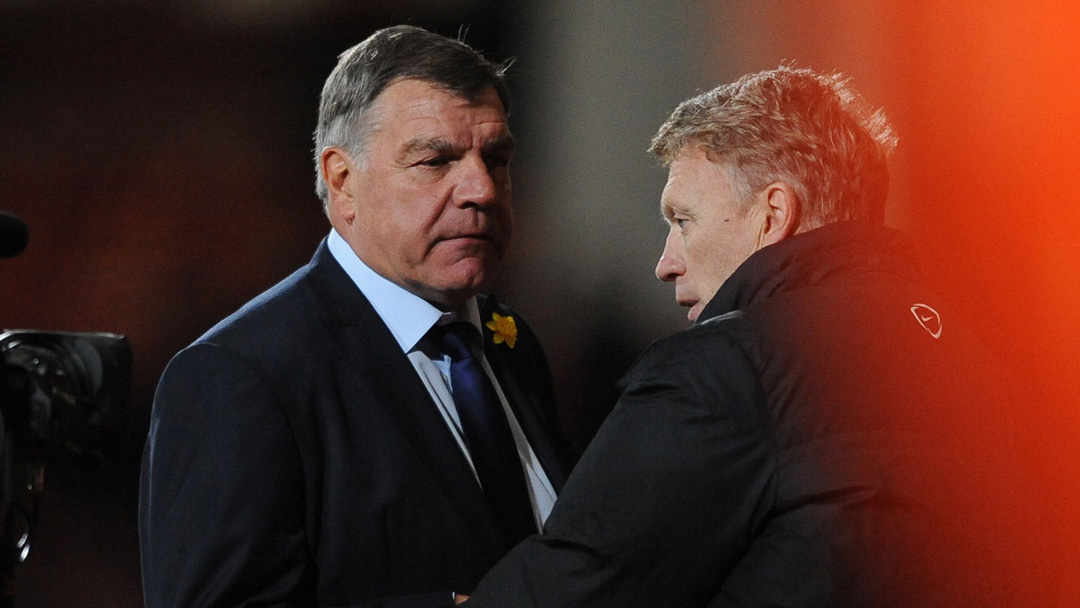 As time goes on, people are recognising what a good four years we had under your management…
"I had a good four years – I know that for a fact!
"I think that my remit during my time at West Ham was to grow and improve the squad, improve the team and improve the quality of football that we played, and that actually happened over that period of time.
"Of course in the world of football today, there's not a lot of patience to build or grow a team and you have to do that with the help of the owners and everybody behind you. And I think that as difficult as it can be sometimes as a manager, we were all pushing in the right direction.
"And that's why we got where we got - not just the players and the staff I had, but also the future of the new stadium looming, that [joint-Chairmen] David [Gold] and David [Sullivan] understood that they needed a team to go with that stadium, to move into that stadium to entertain what was going to be 60,000 fans turning up every week, you know, and I think they're getting there.
"They've had a fantastic season with David [Moyes], who is a big mate of mine, and hopefully he can push on."