West Ham United is raising awareness of male cancers in memory of the late Dylan Tombides, who would have celebrated his 29th birthday on Wednesday, at today's Premier League fixture with Aston Villa...
DT38 Foundation is calling on Hammers fans to check their tackle on the first day of every month.
The charity, which has been raising awareness of the disease in partnership with West Ham United since 2015, takes centre stage at London Stadium today to help men and boys take control of their testicular health.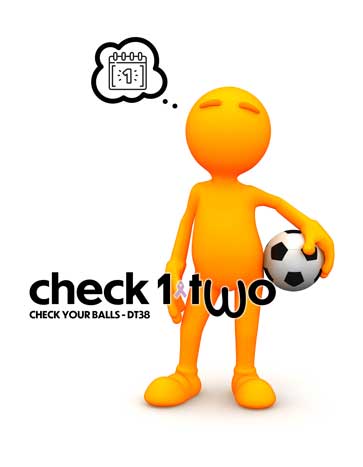 The Check 1-Two campaign was launched by DT38 in 2020 to focus on the need to self-check for signs of testicular cancer because early detection significantly improves the chances of survival.
On the first of every month DT38 shares a video from one of its famous supporters with Sir Trevor Brooking, Tony Cottee, Matt Upson, Alan Curbishley, Mark Ward, John Moncur, Jimmy Walker, Tony Gale, and Matt Jarvis among those to join the initiative.
Today, at DT38 Awareness Day, we pay tribute to Dylan Tombides with applause on the 38th minute.
The Hammers Academy of Football icon lost a long and brave battle with testicular cancer on 18 April 2014 at the age of 20.
If Dylan had been given the correct diagnosis by doctors in the early stages of testicular cancer and he had been offered an ultrasound scan, it is expected that his football career would now be flourishing.
The striker – who represented Australia up to U23 level – was destined for international stardom according to former Socceroos skipper Mile Jedinak, a Patron of DT38 Foundation.
In a career cut tragically short, Dylan was given his first-team debut at West Ham United by Sam Allardyce in 2012, and he was tipped by Tony Carr for a bright future in football at the highest level.
Dylan is remembered with great warmth at West Ham United with both Declan Rice and Mark Noble taking on Ambassadorship roles for the charity.
DT38 Foundation was set up by the Tombides family in 2015 and is a Principal Charity Partner of West Ham United.
At the heart of DT38's work is the importance of men and boys learning to check themselves every month for any signs of abnormality.
Testicular cancer is the most common form of cancer among young men in the world and early detection can increase the chances of survival up to 95 per cent.
If symptoms are discovered early enough, the disease is treatable.
Please take a look at our self checking guide, set a reminder in your phones for the first of every month and check your testicles
Tracy Tombides, Dylan's mother and Co-Founder of DT38, said: "There is overwhelming evidence taken over many years that early detection of any signs of testicular cancer dramatically increases the chances of survival.
"That is why DT38 is 110 per cent committed to reaching as many men and boys as possible with information about how to check themselves.
"Not enough people know about this and that is a challenge for all of us, to spread the word. And the thing is, self checking is very easy and quick. You can do it within a couple of minutes in the shower, in bed, on the sofa at home, there really is no excuse.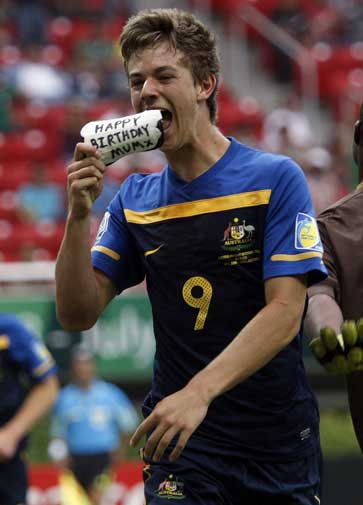 "It could save your life and as someone who has lost a darling son to this disease, I am determined to do what I can with DT38 to avoid such a heart-breaking loss for other families.
"Please take a look at our self checking guide, set a reminder in your phones for the first of every month and check your testicles."
In 2022 former West Ham United striker Sébastien Haller underwent surgery and chemotherapy after being diagnosed with testicular cancer.
The Borussia Dortmund striker said: "The most important thing is not to think it can only happen to other people. I was one of them seven months ago. I was fit and doing well. In the space of three months the level I had of this tumour was really high.
"We need to check. You cannot be ashamed, We are not checking for ourselves but also for the family and friends and those around us. It can save a lot of lives."
Haller has now recovered and is back on the pitch.
Also, late last year West Ham United Programme editor Rob Pritchard, a DT38 Ambassador who was close to Dylan during his time at the Club, found a lump in one of his testicles but was given peace of mind after visiting a doctor.
He said: "The uncertainty of not knowing if something potentially very serious was happening inside my body kept me awake at night and it was only after visiting my GP and having an ultrasound that I could relax and move on. I would urge anyone who finds anything untoward to get it checked out as soon as possible."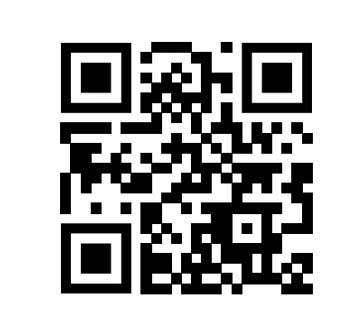 DT38 is also in partnership with West Ham United Foundation to educate young people in schools about the importance of wellbeing and has also organised several drop-in Ultrasound Scan events.
Around 2,400 men in the UK alone are diagnosed with testicular cancer every year, ranging from babies as young as six months to men in their 70s.
For more information about how to check yourself for signs of testicular cancer, click here. 
If you would like to make a donation to DT38 please scan the QR code.