Vladimír Coufal watched on with awe from his right wing-back position as Paquetá turned in a virtuoso performance to help West Ham United to a well-earned point at Newcastle United on Saturday evening.
The Brazilian No11 was the man on the spot to fire home the Hammers' equalising goal as they secured a 1-1 draw at the high-flying Magpies, recovering from a nightmarish start to merit the point they took home in the end.
Paquetá was at the heart of much of the Irons' positive play on Tyneside, taking four shots on Nick Pope's goal and, crucially, netting his second goal in Claret & Blue.
Coufal, who gave a typically energetic performance of his own down the flank, was full of praise for his teammate's impact as the visitors continued to build momentum by making it a third game without defeat.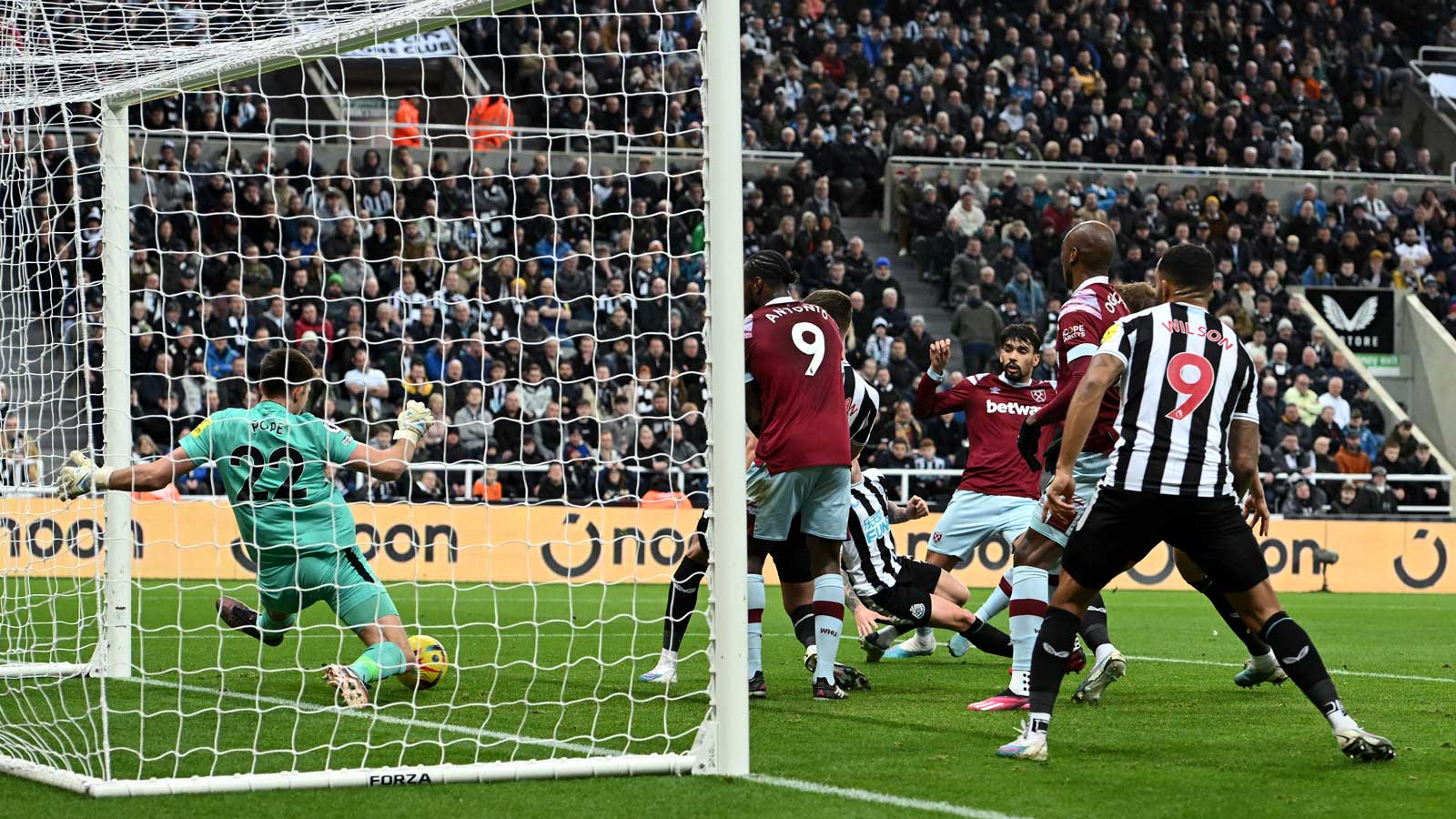 "I think he needed some time to adapt and understand what the Premier League is about, but I think now he has got a lot of confidence," Coufal explained.
"He scored the goal at Leeds from a penalty and then he was brilliant here. He never panics with the ball and his technique, his skills are unreal.
"He is playing like he was on the Copacabana. He is enjoying his football and sometimes when I see him with the ball, I am enjoying it on the pitch too and I don't want to interrupt him – pass to me if you want, but if not then no worries!
"Some players have these skills and some players have to fight."
Paquetá was brilliant here. He never panics with the ball and his technique, his skills are unreal
Coufal – like his team – showed plenty of fight to claw themselves back into the contest after seeing Callum Wilson stroke the Magpies into a third minute lead.
Remarkably, the ball had already been in the Hammers' net by then, as Joe Willock had an effort ruled out following a VAR intervention with just 40 seconds on the clock.
The Hammers could easily have wilted under that early onslaught, but steadied the ship superbly and undoubtedly deserved the result they earned.
"It's a big point for us at St James' Park," he added. "Newcastle also had some opportunities to score, we had chances, too and I think it's a well-deserved point for both sides.
"I've played very tough games already in my career, but this was one of the toughest I've ever played.
"It was up and down, up and down. They lost the ball, we lost the ball, it was like this – a proper Premier League game, 100 per cent!
"It was a horrible start for us, I've never experienced something like this – I didn't touch the ball and I saw the ball in our goal twice.
"I was thinking 'What's going on here?' But we were lucky the first goal wasn't given, and after we conceded the second one we started to play well.
"It was good that it was early, because we had time to turn the game."