As a fellow East Ender, Brian Dear shared in David Gold's pride and joy in being part of the West Ham United family.
Born in Plaistow just a few years after the future Joint-Chairman came into the world in nearby Upton Park, Dear visited the Gold family bookshop in Green Street, opposite the Boleyn Ground, before following David Gold into the Club's youth ranks.
While David Gold pursued a hugely successful business career that saw him own both Birmingham City and, for 13 years, West Ham United, Dear went on to score 39 goals in 85 appearances for the Hammers and won the European Cup Winners' Cup in 1965, before taking up an ambassadorial role with Essex club Southend United.
It was there that their paths crossed again, and the two men became friends, talking football and sharing their mutual love of all things Claret and Blue.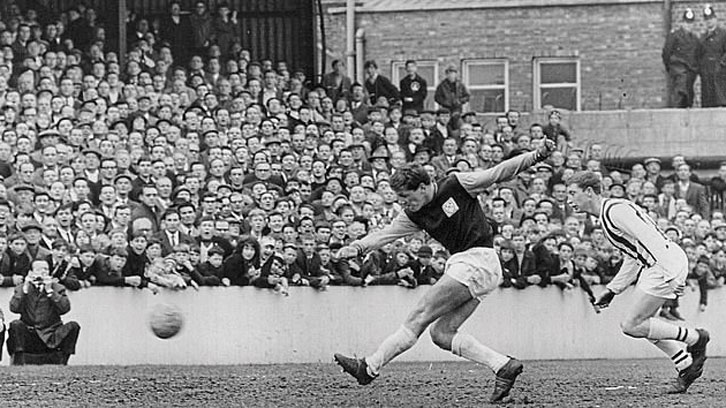 Following David Gold's passing at the age of 86, Dear, himself now 79, shared his memories of a man he had deep affection and respect for.
"I am really very sad to hear the news of David's passing," Dear began. "He was a lovely, affable man, who I will always remember as someone who had time for everyone – no matter what their background or where they came from.
"I go back a long way with David to his younger years – when I was a kid at West Ham, I used to go into his Mum's shop – Rose's Bookshop – on Green Street, across the road to the Boleyn Ground.
"Years later, when I was working at Southend United, I bumped into him once at a game at Charlton. It was just after he had left Birmingham City. He was sat behind me and tapped me on the shoulder to say hello, so I jokingly said to him: 'If you'd like a ticket for a West Ham game at any time, just let me know…' and he looked at me with a little smile and just said: 'Watch this space Brian…!'
"Soon after, it was announced that he had David Sullivan had taken over, and the rest of course, is history. He was so, so proud. Whenever I saw him at the ground or up near the Boardroom, you could just tell the pride and happiness he had at representing his Club.
"It's not easy to be an owner of a football club. When things go wrong – as they can do at every club – they are the first people to get criticised, and sometimes people forget that they are human beings. David always did his very best for West Ham and only wanted the Club to do well."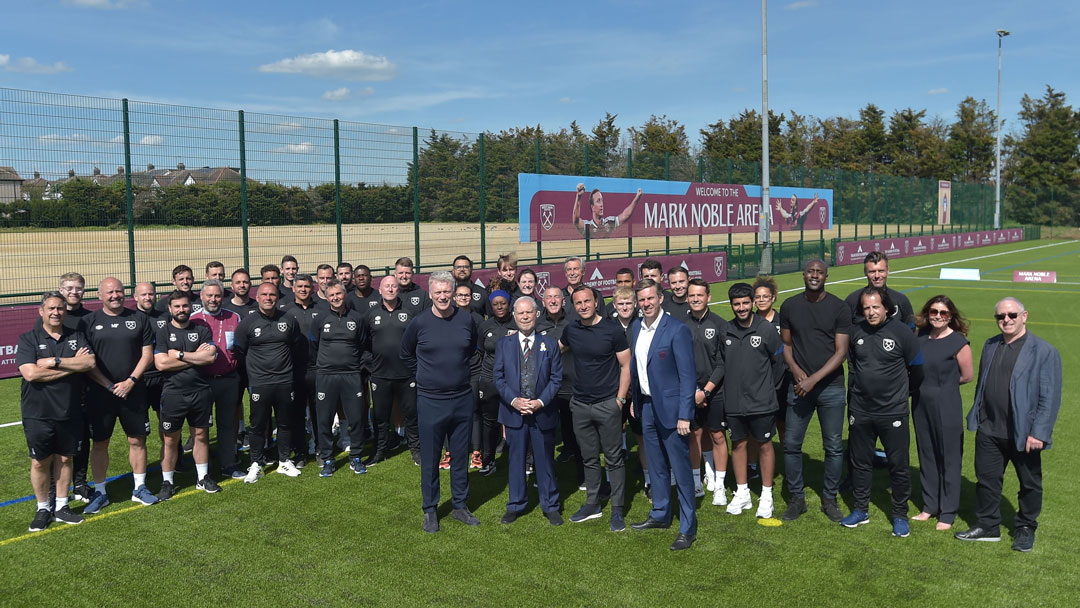 As a contemporary and fellow lifelong West Ham supporter, conversation naturally turned to the Club whenever the two met, although Dear joked that he initially doubted David Gold's claim to have played on the wing for the Irons' junior sides between the ages of 13 and 16.
On a more serious note, the two were also strong supporters of the Club's community work and, in particular, the Any Old Irons social inclusion programme for fans aged 60 and over.
"He was also very proud of the Club's history, and his part in it," the former forward continued. "He used to tell me he'd played for West Ham and I never believed him! Then one day, someone showed me a photograph of a youth team in the early '50s, and David was in it. I took it to him at the ground and said: 'Sorry Mr Chairman, now I believe you!'.
"He loved to talk about football and West Ham. And you didn't have to be a big superstar for him to stop and chat with you. He used to go down to the Any Old Irons meetings and spend time with the group, talking about the old times, but equally loved meeting young fans and going to the Academy – he was always so positive and interested in the future generations and how important they were to the future of the Club.
"The last time I saw him was at Chadwell Heath on the day the Club unveiled the new Mark Noble Arena. I sat down with him and had a good long chat – he always addressed you as 'pal' when saying hello, and that just warmed people towards him I think… it was always a pleasure to spend time in his company.
"He used to do a lot of things for charity, with his golf days and open days at his house, and again, those are the things that people don't tend to talk about. He was just a nice, nice man, and genuinely had West Ham in his heart. He was one of us – and will be sadly missed."