West Ham United U18s have enjoyed an incredible season so far, and Ryan Battrum has definitely played his part.
 
The versatile youngster signed Scholarship terms with the Hammers last summer and the 17-year-old produced perhaps the biggest moment in his young career in last month's FA Youth Cup quarter-final.
 
After a gruelling 90 minutes at Portman Road, against a spirited Ipswich Town, the match headed into extra-time with the scores tied at 2-2. Kevin Keen turned to Battrum six minutes into extra-time.
 
"It was a really intense match and I think we were all a little bit nervous heading into extra time," Battrum reflected. "I really wasn't expecting to come on, I thought I'd be watching nervously from the bench! Kev always tells us to be ready and I had been warming up, but I was still shocked when I was told that I was coming on.
"It all happened really quickly, and I was just focused on preparing as quickly as I could. I was determined to take my opportunity when I came on and I feel like I achieved that."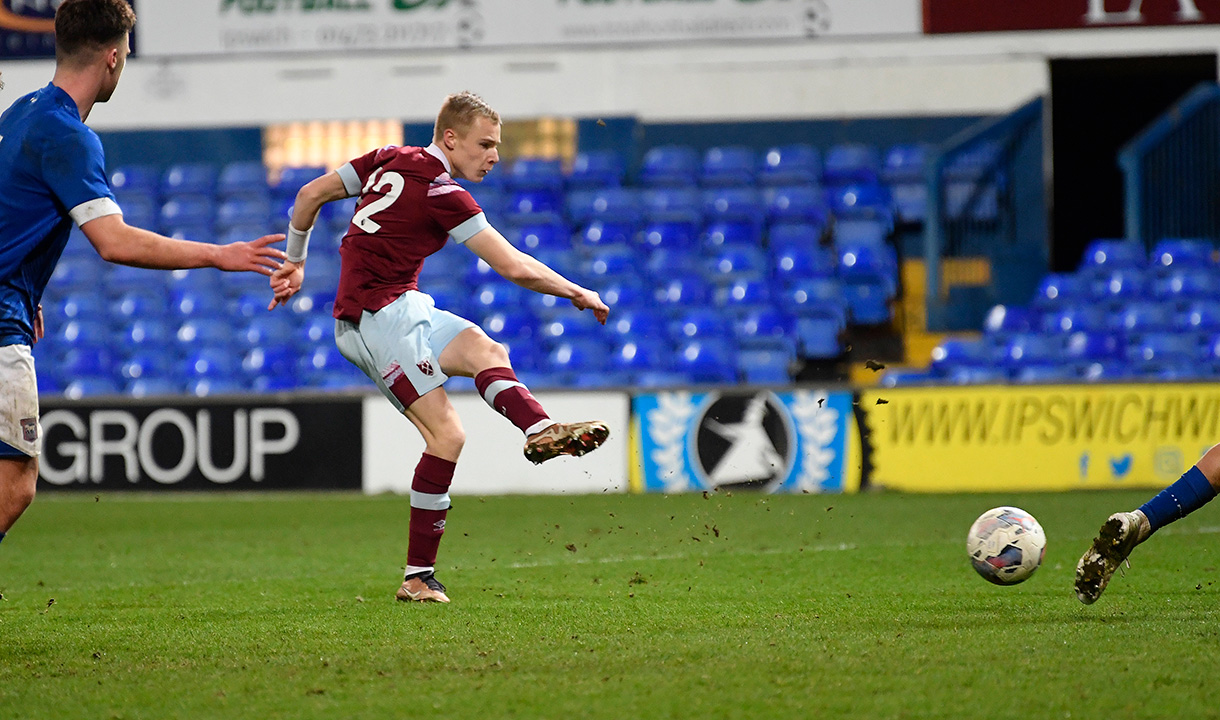 There's never a bad time to score your first goal of the season, but to do it at Portman Road, to fire his side into the semi-finals, was a massive moment.
                                                                                                      
With just four minutes left on the clock, the midfielder drilled the ball into the bottom right corner with his left foot to the delight of the 663 Hammers who had made the trip.
 
Battrum was then on hand to provide a late assist as Divin Mubama's goal deep into added time gave the Irons a 4-2 victory.
 
"There were several emotions when I came on," Battrum admitted. "I wanted to make an impression, but it was a match that could have gone either way and I really wanted to help the team to win. My heart was racing when I stepped onto the pitch. 
 
"It was incredible. I just looked around me and took in my surroundings, the stadium was huge. The first thing I saw was the West Ham fans in the corner and they gave me a real boost. It was really great to see so many come and support us, it helped us a lot as a whole team. I was delighted to help the team with a goal and an assist. It was a special night."
It's a really big achievement to be where we are at this stage of the season and it really demonstrates how hard everyone has worked.
The young Hammers will host Southampton in the semi-finals of FA Youth Cup. The tie sees Keen's youngsters feature in the last four of the prestigious competition for the first time in 24 years, when Joe Cole and Michael Carrick inspired a 9-0 aggregate win over Coventry City in the final.
 
The Irons have also enjoyed a successful league campaign so far and Keen's side are currently 15 points clear at the top of the U18s Premier League South table.
 
Whilst Battrum acknowledges that it has been a fantastic campaign so far, he is determined to finish the season in style.
 
"It's a really big achievement to be where we are at this stage of the season and it really demonstrates how hard everyone has worked. It all starts on the training pitch on Monday.
"I always think that Monday is an important day, because if you start the week well then it sets the tone for the rest of the week. I think that's something that we have done well through the course of the season. We've trained well and we've got our rewards on a Saturday. That's why we're doing so well, both in the league and in the Youth Cup.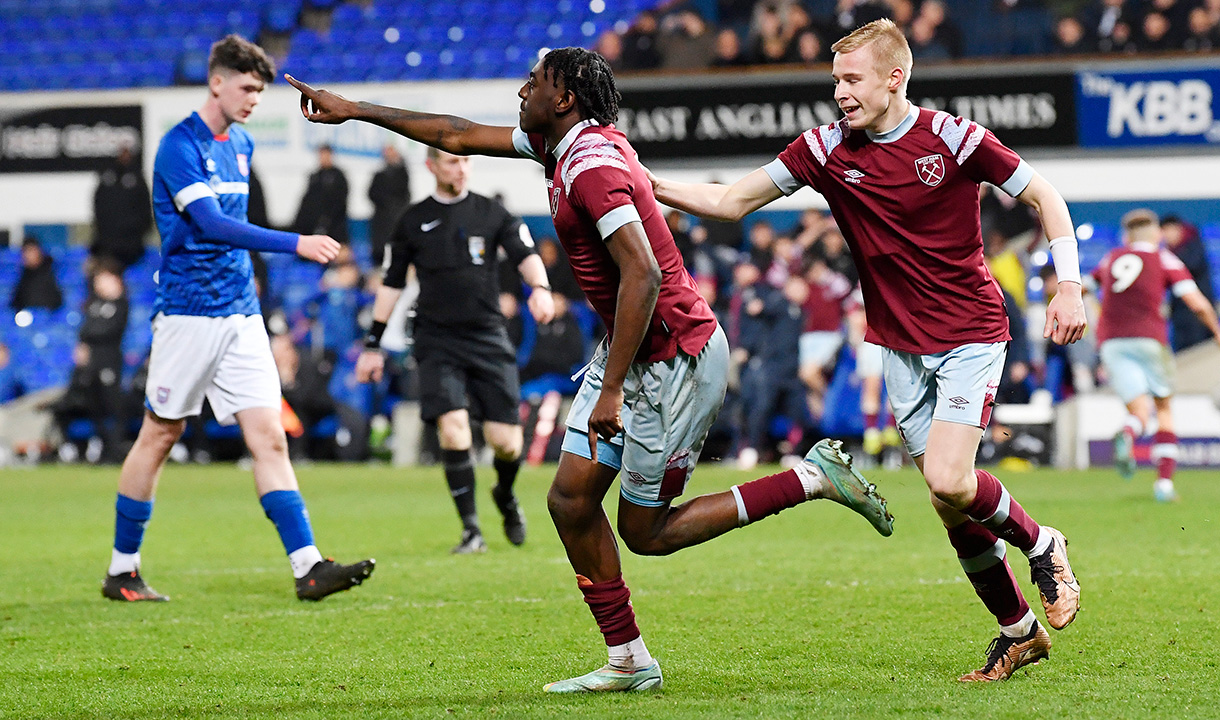 "As a group we cannot wait for the semi-final. The Youth Cup is special and when you win a big knockout match it's a great moment for the whole squad. Every game has been away from home so far, so we're really pleased to finally have a home tie.
"We're all really excited to play at the stadium and to see the West Ham fans again. It'll be a tough match but we'll give it everything and hopefully we can progress to the final. Whatever happens, I'm sure it will be a great game.
 
"We're ambitious and we want to win everything that we can, and we are in a strong position to win the league. If we win the league, then we will face the winners of the northern league in a national final and we want to win that too. We're also in a Youth Cup semi-final so we are in the mix. At this age group they are the three main trophies. We're hungry and we want to win them all.
 
"The main one is obviously the Youth Cup, I think that winning that would be the biggest achievement, because that's the one that every team really wants to win. To win one trophy would be a big achievement but if we won all three it would be massive, but also something that we deserve. I really hope that we can go and do it."