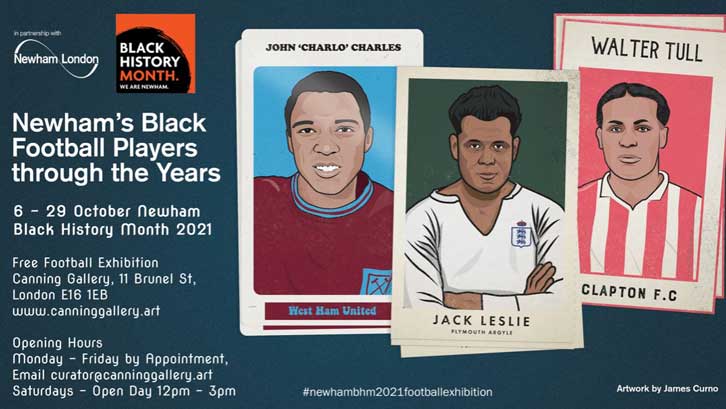 A special exhibition celebrating 'Newham's Black Football Players Through the Years' has been opened to mark Black History Month 2021.
The Canning Gallery in Canning Town is hosting a selection of exhibits, artefacts and artworks paying tribute to the pioneering black footballers who were born in Newham or have played in the borough, throughout October.
Among those remembered are former West Ham United defender John Charles, long-serving Plymouth Argyle player and Hammers kit man Jack Leslie, both of whom were born in Canning Town, and one-time Clapton half-back and FA Amateur Cup winner Walter Tull.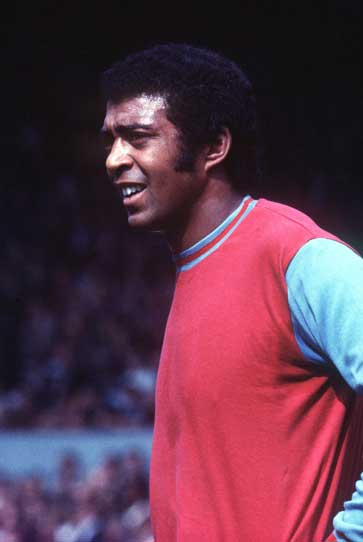 Charles (pictured) captained the Hammers to FA Youth Cup glory in 1963, made 142 appearances in Claret and Blue and was the first black player to represent England at any level when he featured for the U18s in Israel in 1962.
His younger brother Clive, who was born in Bow, also represented the Club in the early 1970s. The pair, alongside the likes of Clyde Best and Ade Coker, blazed a trail for black footballers not just at West Ham United but throughout English football.
Inside-left Leslie was the only professional black footballer almost certainly the first black footballer to have captained a professional team in England during his career with Plymouth between 1921-34. He was set to become the first non-white player to represent England at international level in 1925 when he was named in the squad but then reportedly denied the opportunity when some selectors were made aware that he was 'a man of colour'.
Tull grew up in an orphanage in Bethnal Green and played for Clapton, Tottenham Hotspur and Northampton Town before enlisting in the Army following the outbreak of the First World War. He was killed in action in northern France in March 1918.
Supporters can learn more about the achievements of Charles, Leslie, Tull and the many more black footballers who called Newham home by visiting on Saturday 9, 16 or 23 October between 12noon-3pm, or alternatively on a weekday by appointment by emailing [email protected]
Author and filmmaker Phil Vasili will present a talk on the life of Tull on Monday 11 October between 6pm-8pm.
The exhibition closes on Friday 29 October.
For more information, click here.