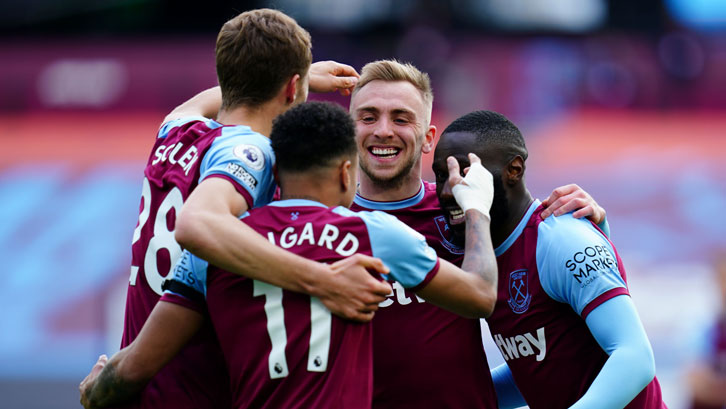 1. We're all going on a European tour!
For the ninth time in the Club's history, and just the third time through their league position, West Ham United have qualified to play in European competition.
A year after finishing the 2019/20 season with 39 points and staving off relegation with just a game to spare, the Hammers have secured a top-six position for just the sixth time ever. That means West Ham have qualified directly for the UEFA Europa League group stage for the first time.
We have a decent European pedigree, of course, having won the European Cup Winners' Cup at the first attempt in 1964/65, then reached the semi-finals at the second in 1965/66 and the final at the third in 1975/76. We then won the UEFA Intertoto Cup after finishing fifth in the Premier League in the summer of 1999.
Next season, the Irons will be one of 32 teams who will contest the group stage, with the eight group winners going directly through to the round of 16. The eight group runners-up will face a third-placed team from the UEFA Champions League group stage in the preliminary knockout round for the right to join them.
The final will be played at the Ramón Sánchez Pizjuán in the Spanish city of Seville on 18 May 2022, if you want to make a note in your diaries!
2. Records broken
The 2020/21 Premier League season saw West Ham United break a number of Club records.
First off, the Hammers amassed more points, 65, than in any of our previous 24 Premier League seasons, eclipsing the 62 we collected in the final season at the Boleyn Ground in 2015/16.
Second, in getting there, we won more away Premier League matches in a single season than ever before, with nine. In the process, we amassed 31 away points - our most on the road in the Premier League - and indeed in a single top-flight campaign since the 'Boys of 86' team also secured 31 in 1985/86.
Third, the Hammers netted 30 away goals, which is just one shy of our Premier League record of 31 set in 2015/16. To put that into context, Harry Redknapp's entertainers scored just 14 away goals on their way to finishing fifth in 1998/99!
3. Manuel Lanzini's last-minute Spurs stunner
Every West Ham United supporter can remember where they were at 6.21pm on Sunday 18 October 2020!
For it was then that Manuel Lanzini completed the most sensational of comebacks with a thunderous first-time strike at Tottenham Hotspur.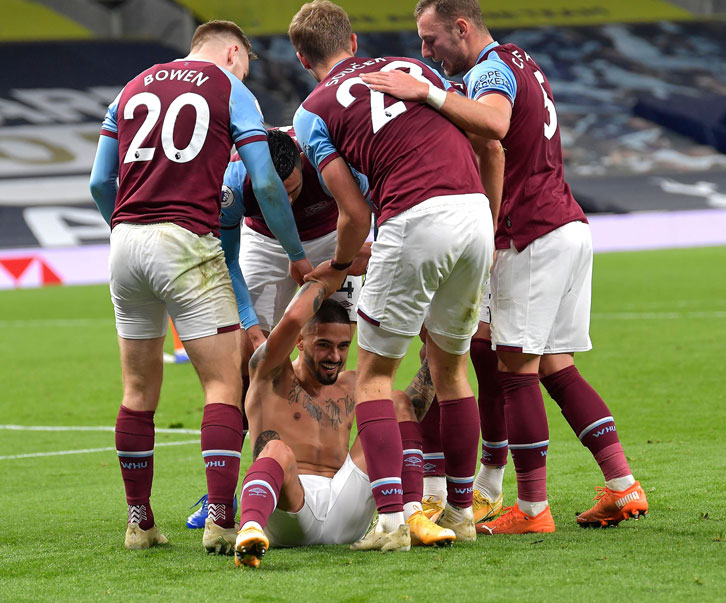 West Ham went 3-0 down inside 16 minutes in north London and still trailed by that score-line going into the final ten.
However, a Fabian Balbuena header and Davinson Sanchez own-goal set up the possibility of a grandstand finish, and Lanzini provided it when he expertly diverted the ball into the top right-hand corner of Hugo Lloris's net via the underside of the crossbar!
4. Czech mates who made all the right moves
Many West Ham United supporters will be booking trips to Prague to watch Czech champions Slavia in action when COVID restrictions allow. The reasons? Tomáš Souček and Vladimír Coufal!
The Hammers' two Czech Republic internationals, who won back-to-back titles with Slavia before moving to east London, have been influential in helping raise standards and improve the mentality in and around the squad.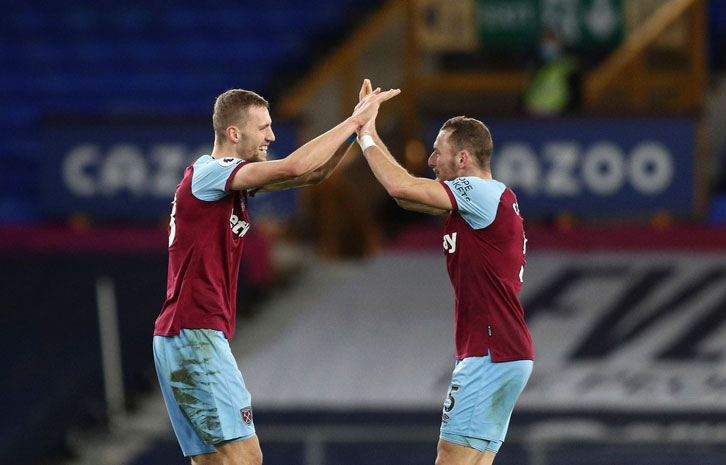 From Souček's ten goals, aerial dominance and outstanding all-round contribution in central midfield to Coufal's unerringly consistent performances at right-back or wing-back, to the pair's ever-present availability, non-stop running and willingness to play head tennis at Rush Green on their days off, the Czech mates have made all the right moves this season.
5. David Moyes laying the foundations for progress
Throughout the season, manager David Moyes has refused to get carried away with his team's Premier League position, performances or results.
Instead, he has sensibly sought to keep expectations at a manageable level, instead explaining that he is in the early stages of a long-term plan to raise levels across West Ham United.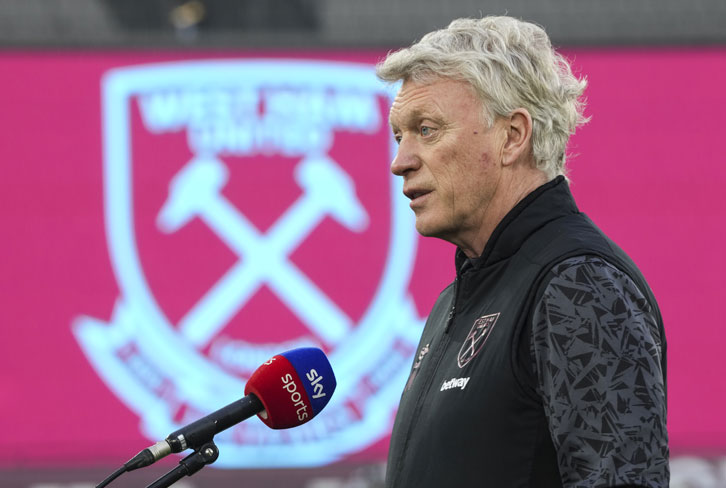 Moyes, who has invaluable experience of doing the same thing at Everton, talked of laying foundations – recruitment, coaching, tactical and physical preparation among them – and making steady progress towards consistently challenging in the top half of the table and for knockout trophies.
It is a sensible approach that has served West Ham very well this season.
6. The Club's commitment to the community during COVID
One of the few regrets anyone associated with West Ham United can have about this season is that it was played out, almost entirely, without supporters present in stadiums to witness it.
Amazingly, the Hammers played 56 out of 59 competitive and friendly matches behind closed doors between the pre-restart warm-up matches with Crystal Palace and Queens Park Rangers in June 2020 and the 2020/21 Premier League finale with Southampton in May 2021.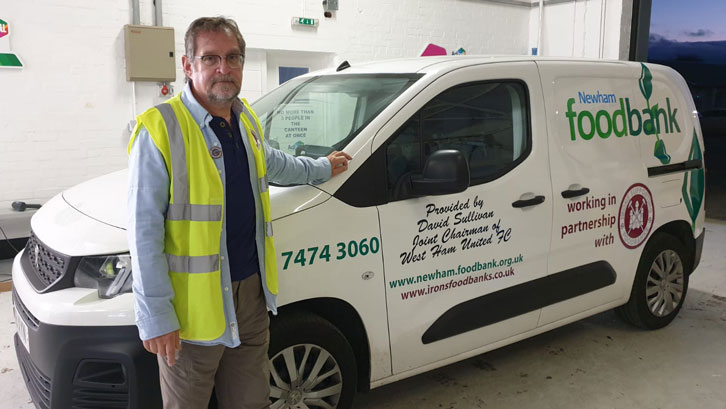 With fans unable to see their team play in-person, and many feeling the effects of COVID and its associated stresses, challenges and restrictions, it was and remains vital that supporters continue to feel connected with their Club.
To that end, West Ham United and its Foundation focused heavily on the Players' Project's Poverty, Equality and Loneliness strand, introducing and carrying out a range of initiatives to assist local communities and charities, including Joint-Chairman David Sullivan donating a new van to the Newham Foodbank, and partnering with east London NHS Trusts.
7. Loan star Lingard
Nobody, not even Jesse Lingard himself, could have expected his loan spell with West Ham United to have gone as well as it has.
In 16 Premier League appearances made for the Club, he has scored nine goals, assisted five more and unquestionably given the Hammers' European challenge the catalyst it needed after a busy Christmas and New Year period.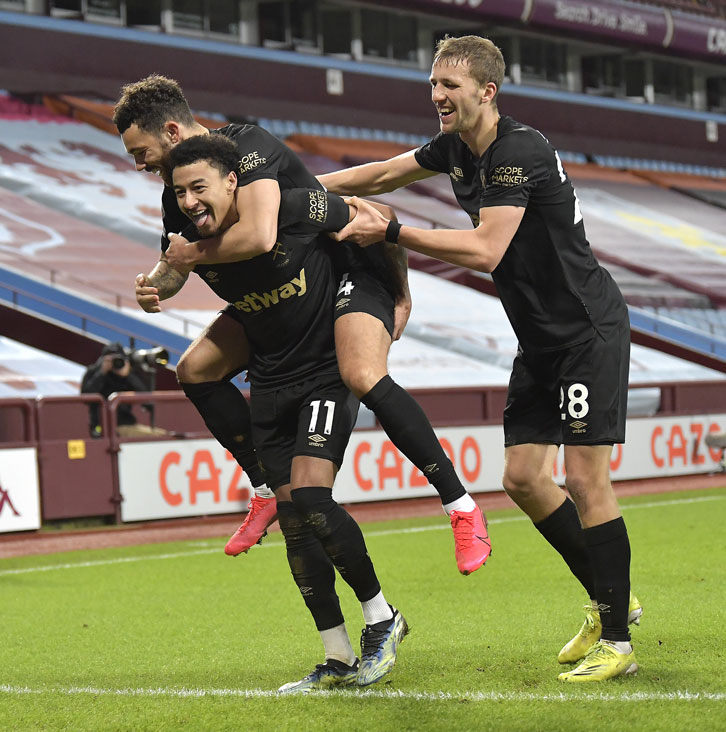 The 28-year-old has earned the respect of his teammates and supporters alike for his bravery and willingness to bear responsibility, whether that be by leading the team forward on the counter or putting his hand up to take important penalty kicks.
Lingard's strikes against Tottenham Hotspur, Arsenal, Leicester City and Wolverhampton Wanderers were all Goal of the Season contenders, while his performances also led to a recall to the England squad after nearly two years away.
8. We are West Ham. United
At a time when some aspects of society appear horribly divided and intolerant, West Ham United is proud of its commitment and ongoing dedication to equality, diversity and inclusion (EDI).
The Hammers were awarded the Premier League's Equality Standard Advanced level in March 2021, recognising the Club's inclusive culture, policies, leadership and people, along with the work done to encourage people from all communities to participate in Club activities.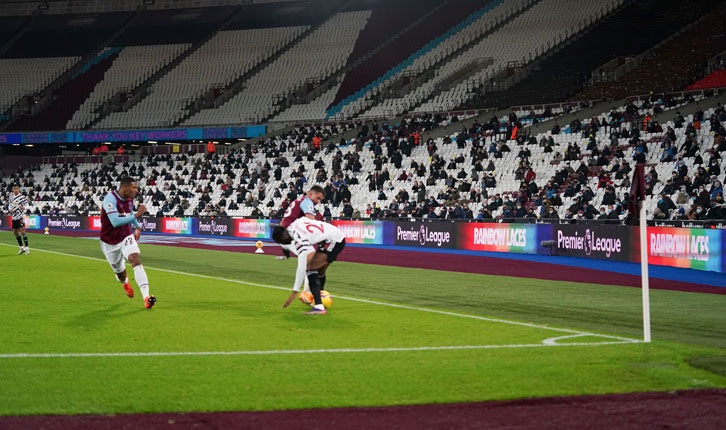 With a diverse workforce including first-team men's and women's players drawn from around 25 different countries across six continents and a fanbase all over the world, West Ham United is a Club that welcomes everyone, while its Staff Equality Forum ensures that equality is embedded at every level of the organisation.
The Club also supports a wide range of EDI initiatives, including Kick It Out, No Room For Racism, Pride and Rainbow Laces, and was part of a recent social media boycott in opposition to online abuse and discrimination.
We are West Ham. United.
9. Backstreet Moyes
When David Moyes and his newly complete backroom staff – Alan Irvine, Paul Nevin, Stuart Pearce, Kevin Nolan and Xavi Valero – posed for a photograph on the famous Swilken Bridge on the St Andrews Links golf course during pre-season, supporters instantly named them 'Backstreet Moyes'.
And, just like the American boy band did 20 years ago, the group have composed some sweet music over the course of the 2020/21 season, making hit after hit in the shape of a succession of successful signings and memorable Premier League moments.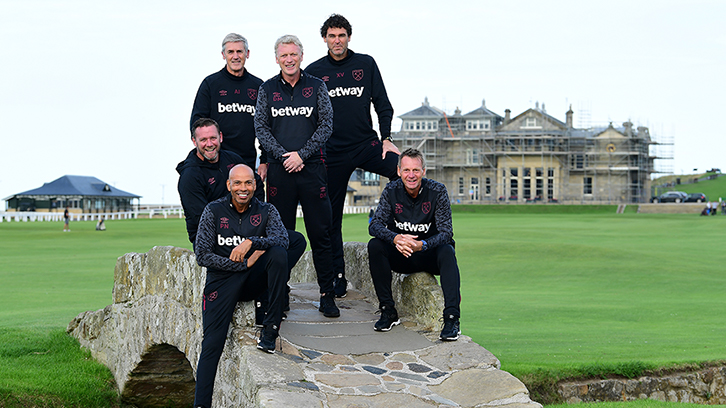 They were not the only band formed this season, either, as Stuart Pearce recruited Declan Rice and Jesse Lingard to record a new version of the legendary Baddiel, Skinner and the Lightning Seeds hit 'Three Lions' to mark the 25th anniversary of Euro 96, entitled 'Three Irons'.
Except it was the Club's well-received April Fool's Day joke!
10. Teamwork, commitment and resilience
While individuals have undoubtedly played their part in West Ham United's resurgent 2020/21 season, the Hammers' record points tally and sixth-place finish are the result of good old-fashioned teamwork, commitment and resilience.
David Moyes and Declan Rice have often spoken of trying to create a 'new West Ham' – a Club and a squad that gives 100 per cent for one another at all time and never, ever gives up.
Those traits have been evident so often over the last nine months, whether it was winning matches while Moyes was absent following a positive COVID test, coming from three goals down at Tottenham Hotspur, winning 16 points from losing positions, holding off determined comeback attempts from the like of Leicester City and Wolverhampton Wanderers, bouncing back from disappointing results to win the next game, or overcoming injury issues to maintain a place in the top-six throughout the second half of the season.