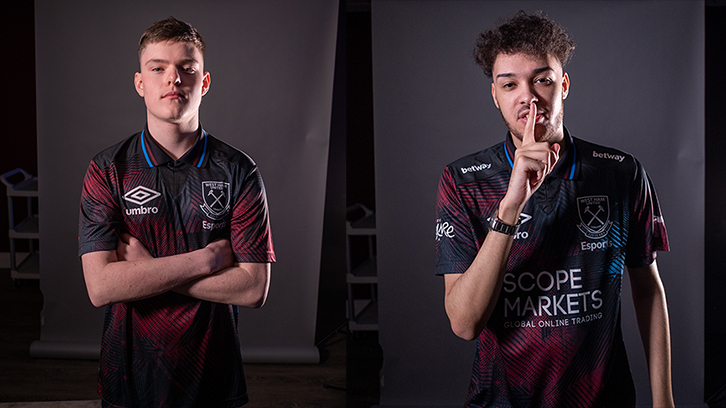 West Ham United representatives Alfie 'AC RedLac' Calder and Curtis 'Papsity' Poole have learned the identity of their opposition at the third annual ePremier League finals.
Both professional Esports players are sure to be tested to the maximum whilst wearing Claret and Blue in front of millions of viewers at the prestigious FIFA 21 event next week.
Drawn in Group A on the Xbox One side of the competition, RedLac will come up against current global rankings leader Ollie 'Ollielito' Arbin, who is representing Leeds United having also won last summer's European FIFA 20 Summer Cup Series.
Also drawn in RedLac's group is West Bromwich Albion representative Jas 'Jas1875' Singh – formerly of West Ham Esports – and Manchester City's Ryan Pessoa, along with Newcastle United's Jake 'PlanetToast' Simpson.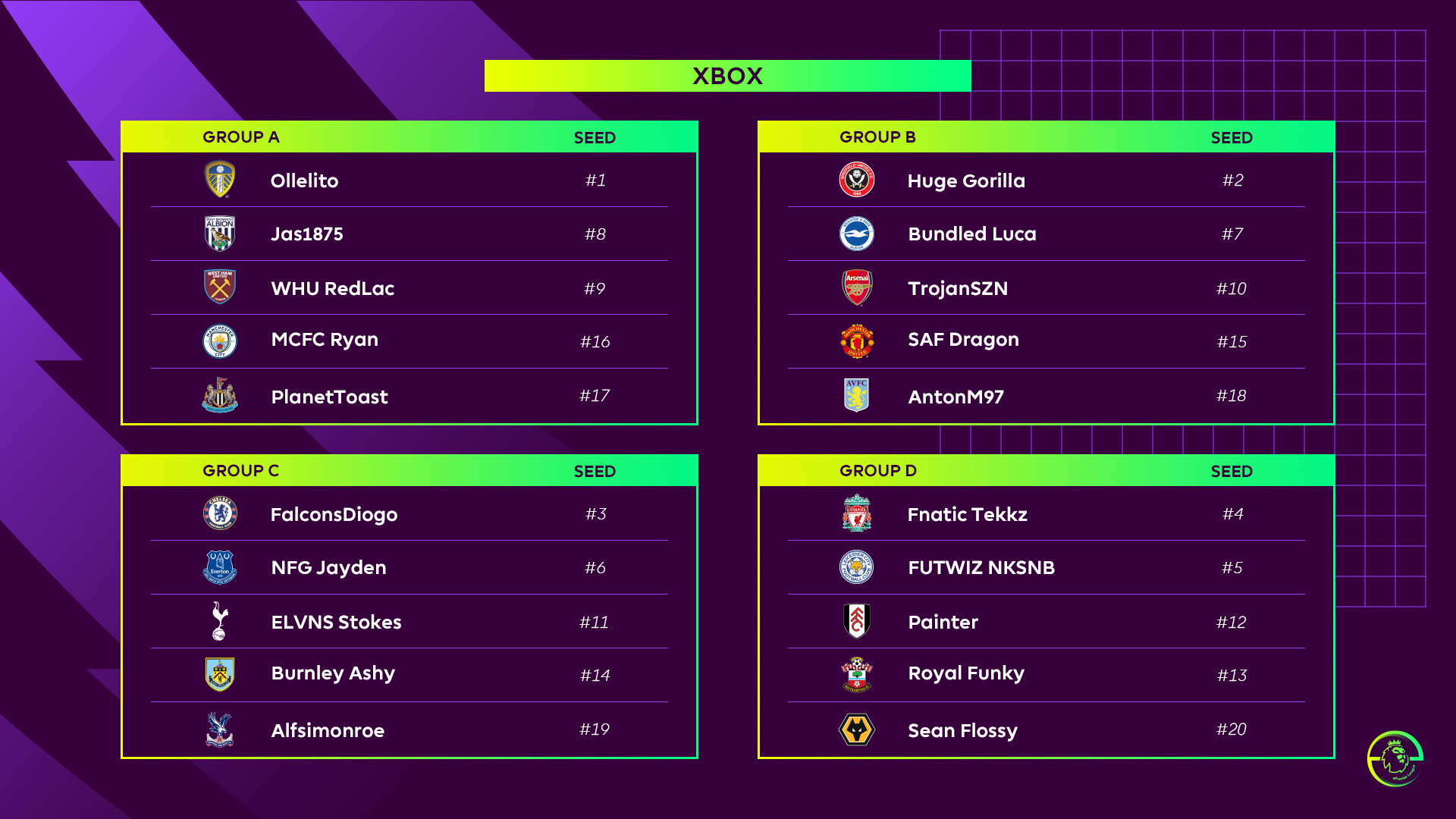 PlayStation4 player Papsity, meanwhile, is up against reigning ePremier League champion Hashtag Tom – playing for Tottenham and teeing up a classic London derby in the process – as well as  last season's runner-up, 'MarcMarleyyy', playing for Brighton.
Also in Group A, his line-up is completed by Leeds' 'Michael-Fisher20' and Newcastle's 'dannytaylor'.
RedLac will play his Xbox group stage matches on Tuesday 23 March between 2-8pm, while Papsity's PS4 group stages matches will take place at the same time on Wednesday 24 March.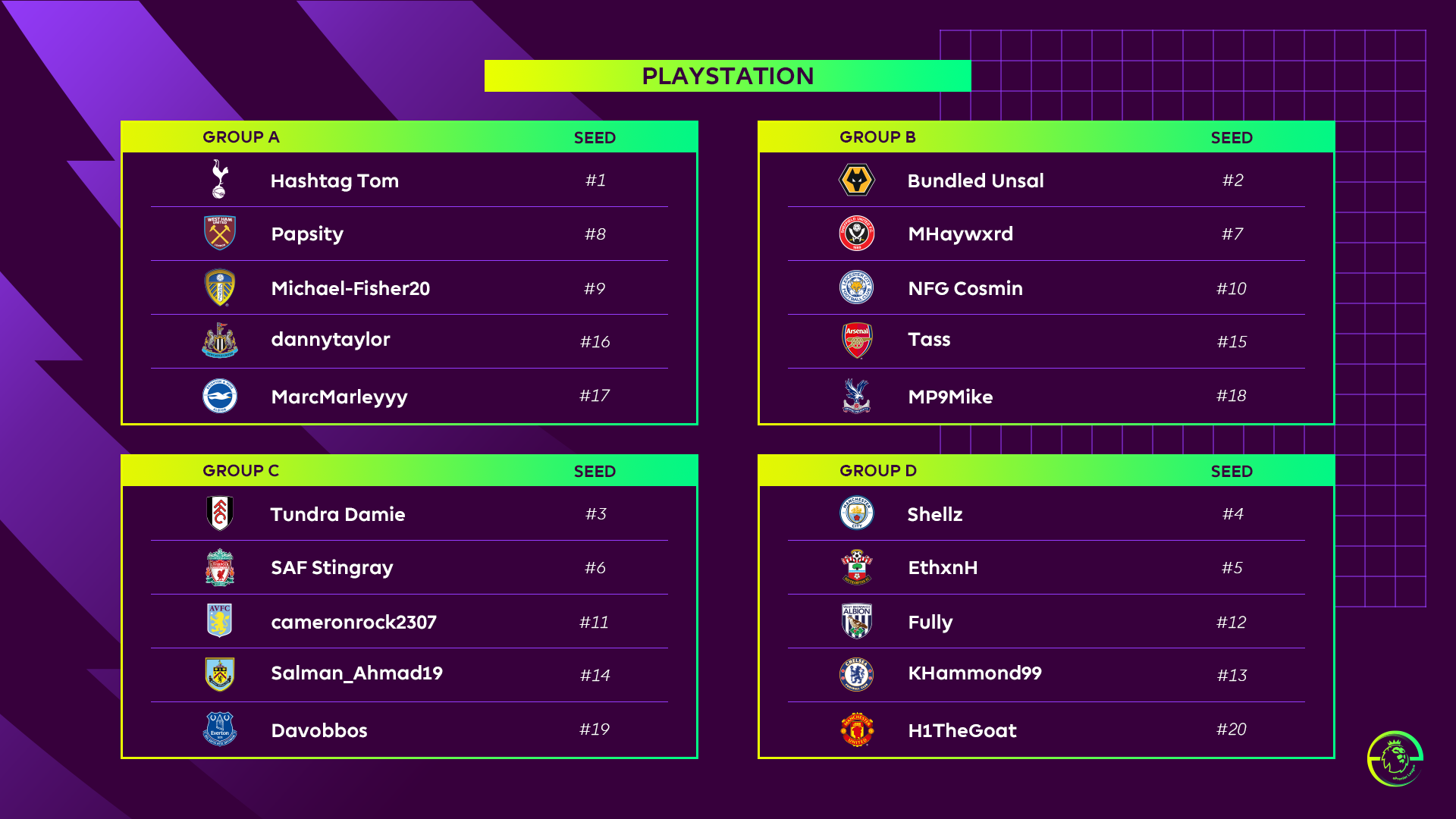 The group stages will take the format of a double-elimination tournament; all matches are two-legged, with two defeats seeing you drop out of the competition. Two players will qualify from each group.
Following this, a single-elimination playoff bracket will ensue between the top eight players (per platform) from the group stage, scheduled for the same dates.
Then, on Friday 26 March, The Semi-Finals, Finals, and Cross-Platform Final will be played on Friday, March 26th, and broadcast live on Sky Sports, BT Sport, BBC iPlayer and BBC Sport online, as well on the Premier League channels and EA SPORTS' FIFA Twitch channel. 
For RedLac, it will be a first-ever appearance at a major FIFA tournament finals in only his second season as a professional Esports player.
The event will also mark Papssity's second ePremier League Finals, having previously represented Arsenal in the inaugural edition of the competition in 2018/19.
"I'm buzzing," RedLac told whufc.com. "I'm going to the Finals with my mate Papsity. I'm excited for it – Come On You Irons!"
Papsity added: "I'm looking forward to competing in the ePremier League again – hopefully I can win it for West Ham!"
Over the last two seasons, the ePremier League finals have reached more than 22 million fans.
For more exciting FIFA 21 and gaming content, follow the official @WestHamEsports accounts on Twitter and Instagram.
Want to step up your game with West Ham's Esports players? Watch our pros in action every week - subscribe to Twitch to learn when they go live.