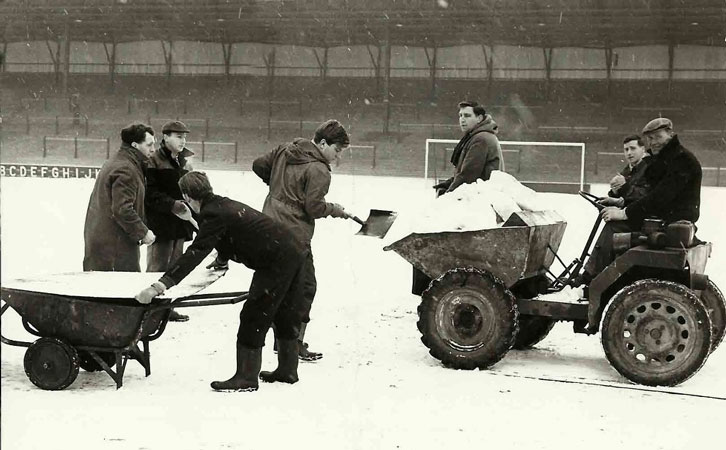 Continuing our alphabetic journey through 125 years of West Ham United history…
Combinado del Pacifico
West Ham United welcomed illustrious visitors from South America to the Boleyn Ground on 16 October 1933.
Then in the Second Division following relegation a few months previously, the Hammers welcomed a 'Combinado del Pacifico' select squad featuring players from Peru and Chile.
The visitors, whose squad comprised of mainly full internationals, toured Europe from September 1933 until February 1934, playing no fewer than 39 matches in 13 different countries!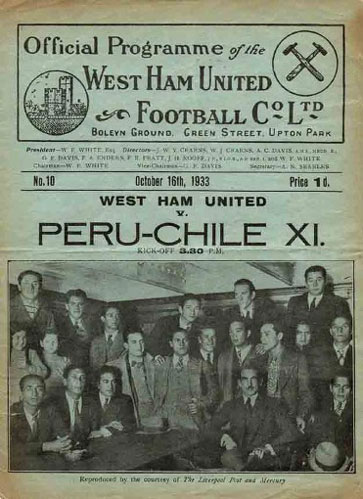 Arranged by an Irish immigrant to Peru named Reginald Gubbins, the tour had kicked-off in Curaçao and visited Panama, the Irish Free State, Northern Ireland and Scotland before arriving in east London.
The visit of the Combinado, whose players were drawn in the main from Peruvian club Universitario, with reinforcements from compatriots Alianza Lima and Atlético Chalaco and Chilean club Colo-Colo, was a source of pride and excitement for the Hammers.
In a short article entitled 'MONDAY'S ATTRACTIVE GAME' printed in the official programme for the London Combination visit of Southend United Reserves two days before the big game.
"We understand that our South American visitors intend fielding their strongest side against us next Monday. It is their intention, they say, to make London remember their visit. It seems as if they have saved all their energy for a super-exhibition in the Hub of the World – London.
"For our part, we are taking no chances. British soccer has suffered quite enough shocks (England had lost to Scotland and drawn with Wales in the 1932/33 Home Championship) and our full League side will be turned out to meet them.
"Apart from the competitive and novelty sides of this meeting, there should be much to watch in the methods of this Chile-Peruvian XI and, who knows, perhaps much to learn?"
The article also helpfully revealed that the K Div Met Police Band would be playing the Chilean and Peruvian national anthems before kick-off, while tickets would be priced at five shillings.
The official programme for the friendly match itself featured an image of the visiting squad arriving by boat at Liverpool and a welcome in Spanish to 'our friends' from South America.
With seven members of Peru's 1930 FIFA World Cup squad, including legendary forward Alejandro Villanueva and captain Guillermo Subiabre, the Combinado would present quite a challenge for the Hammers.
The result was a keenly contested game that ended in a 2-2 draw, with Vic Watson, then aged 36, and Jimmy Wood scoring for the Irons. The identity of the South Americans' goalscorers remains a mystery.
"We must confess that we did not expect such strong opposition from our South American visitors as that shown here last Monday," said a report in a subsequent programme. "There is no doubt that they are capable of playing very good football. Individually, some of the members of the side are extremely clever."
Poland
West Ham United have visited Poland for a fixture just once but have faced Polish opposition on four occasions.
The first was in November 1957, when Polish Cup holders ŁKS Łódź visited the Boleyn Ground for a floodlit friendly. The Hammers ran out 4-1 winners, with John Bond and Ken Brown each netting penalties and John Dick scoring twice, while Andy Malcolm put through his own net for Łódź's goal.
ŁKS would go on to be crowned Polish champions for the first time at the end of the 1957/58 season, while West Ham would win the Second Division title and promotion back to the top-flight after a 26-year absence.
Six years later, West Ham faced Górnik Zabrze twice in the space of five days in the American city of New York in the final of the International Soccer League.
The annual tournament, which was introduced by businessman and Philadelphia Phillies baseball team owner William D. Cox in 1960, saw clubs from across the world invited to play in front of a fascinated audience.
The Hammers and Górnik topped their respective seven-club sections to set up a two-legged final, which was played at Randalls Island Stadium. The first leg ended 1-1 on 31 July 1963, with Johnny Byrne scoring, before Geoff Hurst's winner in the second on 4 August secured the trophy for Ron Greenwood's men.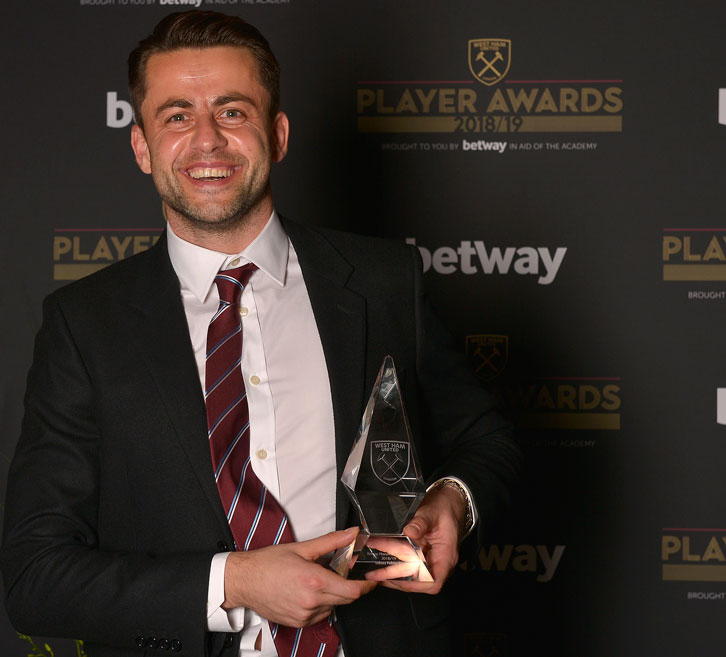 The most recent meeting with Polish opposition also marked West Ham's one and only visit to the Central European country.
It was on 27 October 2009 that Gianfranco Zola took a young squad to the Stadion GOSiR for a match to mark the 80th anniversary of top-flight club Arka Gdynia.
Goals from Terry Dixon and Fabio Daprela put the Irons 2-0 up, before Filip Burkhardt and Bartosz Ława struck inside the final 25 minutes for the home side.
A crowd of 8,000 fans enjoyed the 2-2 draw, which also featured Nigel Quashie, Frank Nouble and Marek Štěch turning out for the Hammers.
Just one Polish player has represented West Ham and that, of course, is current No1 goalkeeper Łukasz Fabiański.
The 35-year-old won an Ekstraklasa title with Legia Warsaw before moving to Arsenal in 2007. After seven seasons that culminated with an FA Cup win in 2014, Fabiański moved to Swansea City then, in 2018, West Ham United.
The 2019 Hammer of the Year, Fabiański has been capped more than 50 times by his country.
Postponed matches
Unsurprisingly, West Ham United have had dozens of matches postponed during the Club's 125-year history.
Bad weather has been the most common cause of fixtures being cancelled before they kicked-off, but other factors have played their part.
The first reported postponement was on 10 January 1925, when an FA Cup first round tie with Arsenal at the Boleyn Ground was called off due to dense fog. The tie was rearranged for four days later and ended goalless, after a 2-2 draw at Highbury, West Ham finally progressed 1-0 in a second replay at Stamford Bridge!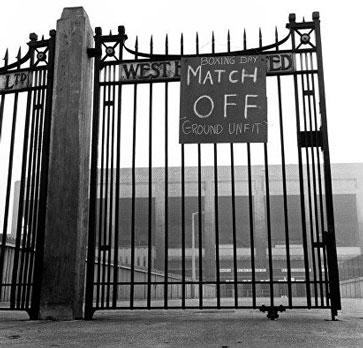 Heavy snow caused the fourth and final postponement before the Second World War, with the FA Cup fourth round replay with Tottenham Hotspur falling victim to the weather. Again, the tie went to a second replay at a neutral venue and again West Ham prevailed, 2-1 at Highbury!
After seeing Second Division fixtures with Newport County in December 1946 fall victim to fog, the frozen pitch took centre stage, causing a trip to Tottenham Hotspur in February 1947 and journey to Newcastle United the following month to be cancelled. However, Newcastle failed to inform the Hammers of the latter and after travelling to the North East by train, they arrived to find St James' Park deserted!
From then on, matches were seemingly called off every season due to inclement weather, with rain, snow, frost and waterlogged condition putting paid to a succession of first-team fixtures in the 1950s.
The 1962/63 season was something else, however, with the freezing conditions putting football on ice between late December and March. The freezing conditions saw five West Ham matches postponed.
A decade later, on 7 March 1972, West Ham's First Division trip to Coventry City was called off for an entirely different reason. The miners' strike meant restrictions were put in place over the use of floodlights and, as a result, the game at Highfield Road was postponed.
After bad weather put paid to matches regularly over the next four decades, the visit of Aldershot Town to the Boleyn Ground on 9 August 2011 was postponed the evening before on police advice.
Riots in London following the death of a man in Tottenham saw five League Cup ties called off, including the Hammers', as well as and England international against the Netherlands at Wembley Stadium scheduled for 10 August.
The most recent postponements came within weeks of each other in early 2020.
First, Storm Ciara caused West Ham's Premier League game at Manchester City on 9 February called off hours ahead of kick-off, then the visit of Wolverhampton Wanderers to London Stadium scheduled for 15 March was cancelled due to the onset of the COVID-19 pandemic.
Syd Puddefoot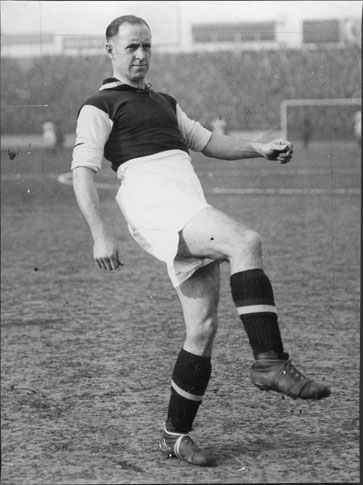 Born in Bow, east London, in October 1894, Syd Puddefoot was one of the great marksmen of the early West Ham United period.
The centre forward joined the Hammers from local club Limehouse Town in 1913 and appeared regularly in the Southern League First Division over the next two seasons, scoring 28 goals across 55 appearances.
The outbreak of the First World War saw football regionalised to save on resources, with Puddefoot and West Ham netting an amazing 100 goals over four seasons in the War-time London Combination. Away from the pitch, he worked in a munitions factory and was not called up to fight until near the end of the conflict.
After the First World War had ended, West Ham were elected to Football League Second Division in 1919, and Puddefoot scored 21 times in his maiden campaign. That same season saw him feature for England in Victory Internationals against Scotland and Wales. In three games, he scored four goals.
One-and-a-half more goal-laden seasons later, Puddefoot was on his way to Scotland and Falkirk - a club he had guested for during the war, when he was stationed north of the border - for a world record £5,000 fee. This, remember, for a player who had never set foot in the First Division.
Puddefoot spent three seasons in Scotland before returning to England with Blackburn Rovers, where he made 250 League appearances across seven seasons, scoring 79 goals. During his time at Ewood Park, he was also capped twice by England.
It was fitting the the man who had made his name in Claret and Blue would return to West Ham to finish his senior career in 1932. By the time of his retirement, Puddefoot had netted more than 200 goals in all competitions.