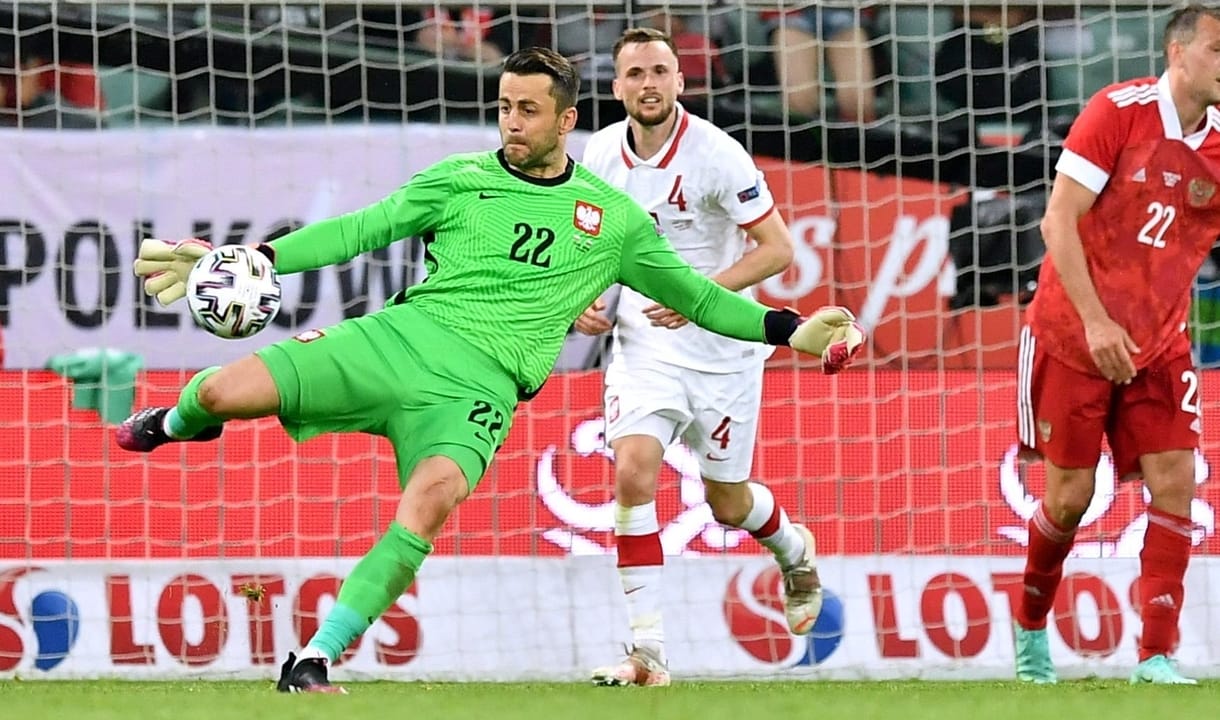 Łukasz Fabiański helped Poland to a 1-1 draw against Russia on Tuesday night as The Eagles stepped up their preparations for the Euro 2020 finals, which get underway in a little over a week's time.
Fabiański earned his 56th international cap in Wroclaw as his country took an early lead through Jakub Świerczok, but were pegged back 20 minutes into the contest when Zenit St Petersburg's Vyacheslav Karavaev tucked home.
That flurry of early action proved to be it in terms of goals, although Swierczok did come close to adding a second for his side when his cross-shot struck the crossbar.
Poland will play one more pre-tournament friendly, against Iceland in Poznań next Tuesday, before their Group E campaign kicks-off against Slovakia in St Petersburg on 14 June.
Spain and Sweden make up the rest of Group E, with Fabiański set to travel to the fifth major tournament of his career with Poland.