Opinion
Five things we loved about West Ham United's win Tottenham Hotspur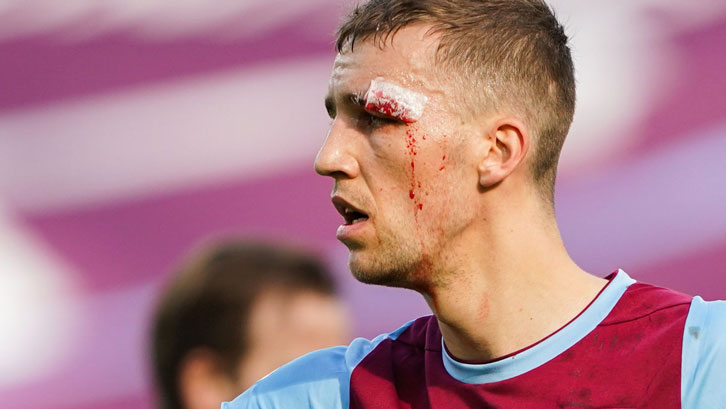 1. Terminator 2
Sunday's Premier League derby with Tottenham Hotspur was not quite Judgment Day, but it did lead to one West Ham United player being nicknamed 'Terminator' by Sky Sports' pundit Jamie Redknapp.
Tomáš Souček was the player who earned the acclaim after suffering a nasty-looking gash above his left eye after clashing heads with Davinson Sánchez as he made a brave defensive clearance.
Despite the fact blood immediately began gushing from the wound – described as a 'deep cut' by manager David Moyes – the Czech Footballer of the Year showed superhuman courage to immediately sprung to his feet to attempt to block Harry Kane's follow-up shot.
After being patched up by the medical team, the No28 returned to the fray and played his part in West Ham's memorable 2-1 win, earning comparisons with Arnold Schwarzenegger's famous movie cyborg.
Of course, Hammers-wise, Julian Dicks was the original 'Terminator', so perhaps Tomáš can be 'Terminator 2'?
2. Determined Dec
Declan Rice's leadership qualities were on show throughout Sunday's win.
The 22-year-old constantly urged his West Ham United teammates on, with his loud shouts of encouragement audible up in the Press Box high in the West Stand.
As Tottenham Hotspur raised the pressure in the second half, the captain rose to the challenge, making numerous clearances, interceptions and challenges.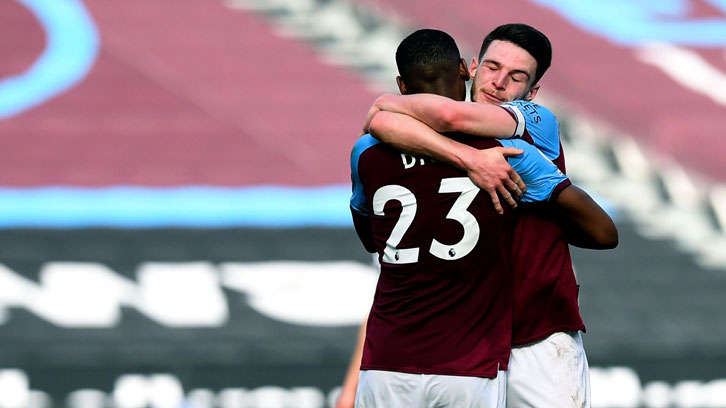 Rice's biggest intervention came with eleven minutes to play, when he showed determination and awareness to race back to clear Harry Kane's low cross from almost on his own goal line, with Lucas Moura waiting to tap in at the far post.
When Mark Noble was introduced in added time, the No41 offered his Club captain the armband, but Noble turned it down. With his outstanding performance, Rice had unquestionably earned the right to keep it on.
3. JLingz in tune
It has not taken bandleader Jesse Lingard any time at all to get in tune with his new West Ham United teammates.
The England international has now scored three goals and assisted a fourth in four Premier League appearances for the Irons.
On Sunday, the 28-year-old was at it again, latching onto the ball inside the Spurs half, bursting past Davinson Sánchez and thumping an unstoppable left-foot shot beyond Hugo Lloris.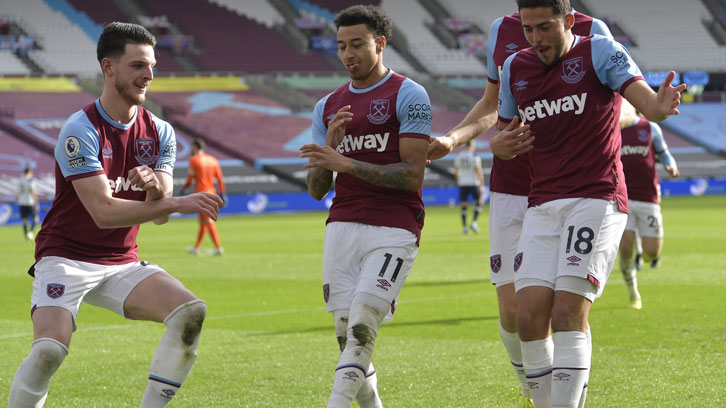 The goal sparked a jubilant knee-slide and crossed arms celebration from Lingard, only for the assistant referee to raise a flag for offside and call it to a halt.
A check showed neither Lingard nor Pablo Fornals was offside and when referee Craig Pawson awarded the goal, the Manchester United loanee and his teammates celebrated for a second time, this time as a band.
Christened 'The Backstreet Moyes' by Michail Antonio on twitter, the band featured Lingard on the clarinet, Declan Rice on drums, Pablo Fornals on guitar and Jarrod Bowen as lead singer!
4. Czech mates
When Vladimír Coufal was left lying motionless on the London Stadium turf following an accidental collision with Łukasz Fabiański, the West Ham United medical staff were not the only people who rushed to his aid.
Fellow defenders Craig Dawson and Aaron Cresswell went over immediately to check on the Czech's welfare.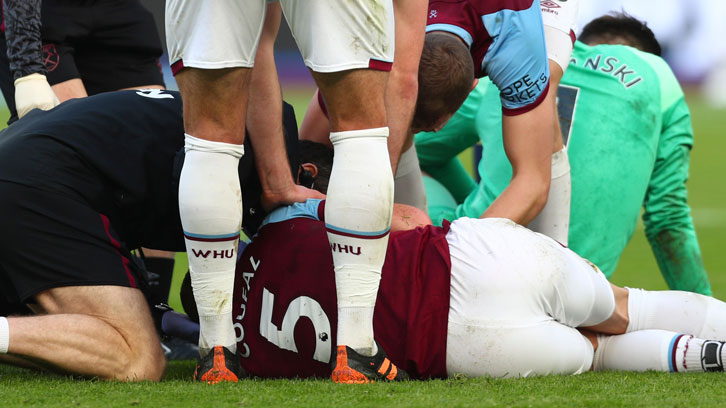 And they were joined by Tomáš Souček, who sped to his compatriot and close friend's aid from his midfield position and was relieved to learn Coufal had suffered nothing more serious than being winded.
You know who your mates are when things go wrong, and Souček proved yet again that his relationship with Coufal is rock solid!
5. On course for the top four?
West Ham United's win, combined with Chelsea's draw with Southampton, saw David Moyes' side climb back into the Premier League's top four - and now the challenge is to stay there.
The Hammers' haul of 45 points is their best from their opening 25 top-flight matches since the 1985/86 season, when John Lyall's squad collected 48 on their way to a third-place finish.
Should the Irons continue at their present rate of 1.8 points/game, Moyes' men will reach 68 by the season's end. Last season, 68 points would have got you third place...
For further encouragement, if you look at West Ham's record since the 3-2 win over Chelsea at London Stadium on 1 July last year, the Hammers have collected 57 points from 32 Premier League matches at a rate of... 1.78 points/game.
There is a long way to go, and 13 difficult matches still to be played, but West Ham are in the top four and their form over the last 32 matches suggests they could, just possibly, stay there...