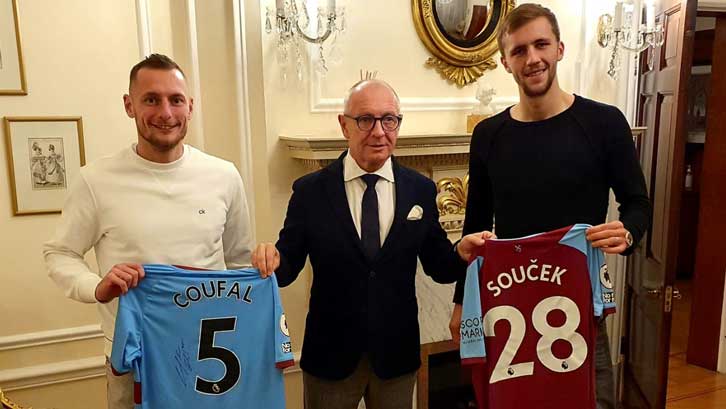 Few West Ham United supporters have done more to raise the Club's profile during the COVID pandemic than Libor Sečka.
The Ambassador of the Czech Republic to the United Kingdom of Great Britain and Northern Ireland was posted to London six years ago and quickly immersed himself in English football culture.
A lifelong fan of the sport, Sečka was born in the picturesque town of Znojmo in what was then Czechoslovakia, just a few miles from the border with Austria, in 1961.
Less than a year later, Czechoslovakia reached the FIFA World Cup final in Chile, where they took the lead before being edged out by Brazil in the final, inspiring a generation of youngsters to take up the Beautiful Game.
At 14, Sečka watched Antonín Panenka chip his country to UEFA European Championship glory in 1976, further igniting his passion.
As it turned out, his career lay in international relations rather than international football, but that has not stopped the 59-year-old from combining his role as the Czech Republic's senior diplomat with his love of the game.
Posts in the football-obsessed Spain, Mexico and Italy have enabled Sečka not only to watch some of the world's top teams, but also meet and befriend some of his country's greatest players, including forward Peter Dubovský, midfielder Pavel Nedvěd and goalkeeper Petr Čech.
Over the past year, he has welcomed Vladimír Coufal, Tomáš Souček and Kateřina Svitková to London, helping the West Ham trio to settle into life in England during the COVID pandemic, inviting the players and their families to dinner at his residence in West Hampstead and recently presenting Coufal and Souček with the Silver Medal of Jan Masaryk.
Sečka has shared his love for the trio and their Club on Twitter and joined forces with them to raise money for young Isla Caton, who is fighting the rare child cancer Neuroblastoma, earning the respect of and becoming something of a cult hero to the Claret and Blue Army.
As he prepares for the end of his posting in London and to return to Prague this weekend, the Ambassador discussed his career, his love of football and his enduring support for West Ham United...
Ambassador, we know now that you are a big West Ham United supporter, but can you start by telling us a bit more about yourself?
"I'm happy to be the Ambassador to the United Kingdom. It's already been more than five years that I've been in London and before I had some important positions in different countries.
"I began my diplomatic career in Spain before taking my first Ambassadorial position in Mexico in 1999. I was Ambassador to the European Union, then to Italy – another country with a high level of football – and Malta. I was in China for six years before coming to London in 2016.
"That's my career and it's quite long! I've been in the diplomatic service for 35 years and of course I am trying to enjoy and do useful things for my country and for the country where I'm posted."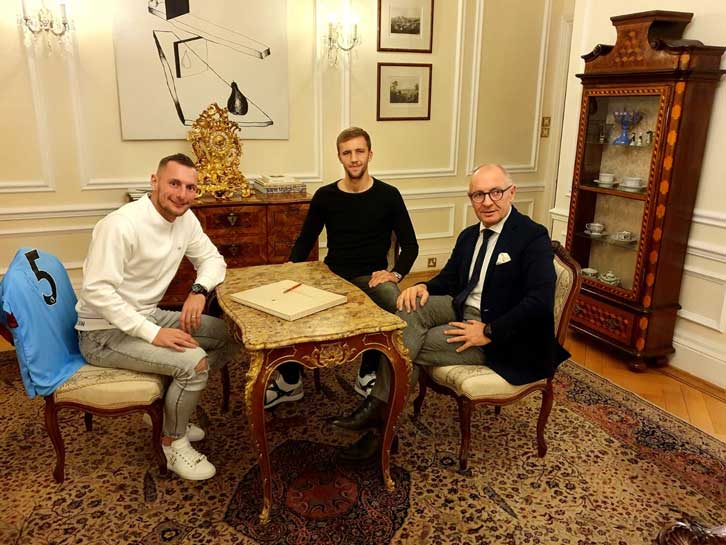 Long before you became Ambassador to the UK, you became a big football supporter…
"Of course, for sure I am very passionate about football. I started to find my relationship with the sport in my childhood. I played for my local junior club and later on I played for the Foreign Ministry and played in the Central European region, where we have a Foreign Ministers Cup!
"We play with the Poles, the Hungarians, the Austrians and the Slovaks and it's become very traditional! I had the pleasure to represent my Ministry and even before that when I was studying at the Moscow State Institute of International Relations in Russia, I played for the Czechs within the school!
"All the time, I didn't lose my relationship with football and now in my work I try to use football as an instrument, like a bridge which gives me the opportunity to approach some part of the society. Especially here in the UK, it's a social phenomenon and is part of the culture and part of the national spirit, so if I have the possibility to work with this, it's good for us.
"Football is not only entertainment. I think it's got a social role. During the COVID time, it has brought hope and a good, positive atmosphere to the people, so I think football is important for our lives and for my work as well."
When you were a teenager, Czechoslovakia won the Euros and even now everyone knows the name Panenka for the way he took his penalty in the final!
"This was the golden era of Czechoslovak football and everyone wanted to be Panenka at the time!
"As a boy, I was a fan of Dukla Prague, a club with a long tradition, who were eleven-times champions of Czechoslovakia and had famous players like the goalkeeper Ivo Viktor and attacker Zdeněk Nehoda, who were part of the team which won the Euros in 1976.
"So, we had a lot of role models of football and behaviour as children and this was a nice time with good Czechoslovak players."
Which position did you play in?
"Ha! Well, I started in attack but later on I played in the midfield, more or less like Tomáš is doing now in West Ham, but of course at a totally different level!"
I understand you also used to like to write about football, too?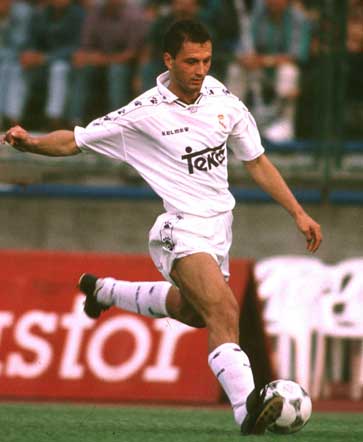 "Yes, when I was in Spain it was in the 1990s and the time of the Mexican striker Hugo Sánchez and the Spanish forward Emilio Butragueño at Real Madrid, then Raúl appeared as a very young player.
"I was there and it was a time when social media wasn't developed and there were not many possibilities to connect, so I was approached by the Czech media, especially the newspaper Sport ITALICS ADDED, asking me if I could write some comments. I wrote some comments and they asked me if I'd like to be a regular commentator and I started with Czech television too.
"Then, because Peter Dubovský, a very talented Slovak player, was playing for Real Madrid for one or two seasons, some Slovaks came and asked me to do an interview with him and I sent articles to the Slovakian media.
"It was too much with my diplomatic work, so my reports just went with my first name! I enjoyed it a lot and there are three or four books I wrote about my time in Spain and La Liga, so that's the story of my writing about football."
You have also been posted to Mexico, Belgium, Italy and now England, so your work has given you opportunities to have some wonderful football experiences in those countries...
"When I was in Italy, it was another nice time as we had a lot of players there – Pavel Nedvěd was in Lazio and then Juventus, Marek Jankulovski in Udinese and Tomáš Ujfaluši in Fiorentina – and I had a connection with them all.
"It was pleasure and another source of communication. Whenever they played in Rome, I had a coffee with them usually before the game, and I developed a good friendship with Pavel which remains.
"When I was in Brussels, there was another big Czech player, Jan Koller, at Anderlecht and they won the title, so I celebrated with them! In China, I was in Beijing and I went to the port city of Tianjin to see Tianjin Tiger play in the Asian Champions League against Gamba Osaka of Japan.
"I watched the English Premier League over there on ESPN and used to wake up at 3am to watch matches because I was hungry to see high-quality football."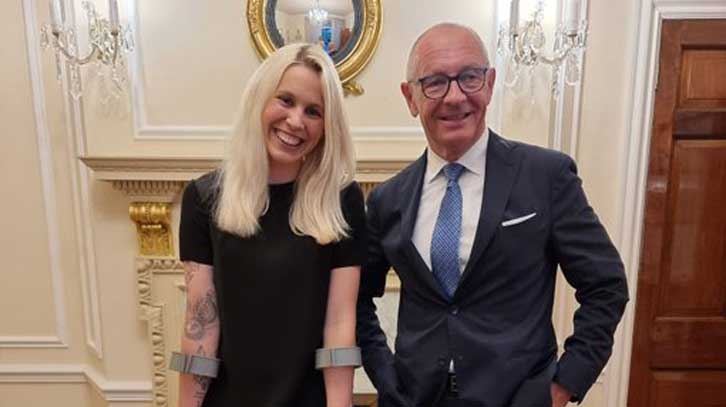 So, when the opportunity came to be posted to London, it served both your career and your love of football perfectly!
"You're absolutely right that it was part of my consideration, it's true! La Liga is fantastic, Serie A is also good, but here it is totally different. It is not only one or two clubs – it's all 20 who can win. Everything is possible here. Last season had many surprising results.
"Immediately I came to England, I started to visit matches. My first was Manchester City against Leicester City in 2016, when Leicester won and later became champions.
"I have since been to Chelsea, Arsenal, Tottenham, Fulham and many parts of England and it's become a big part of my life."
And, of course, you have recently become a West Ham supporter!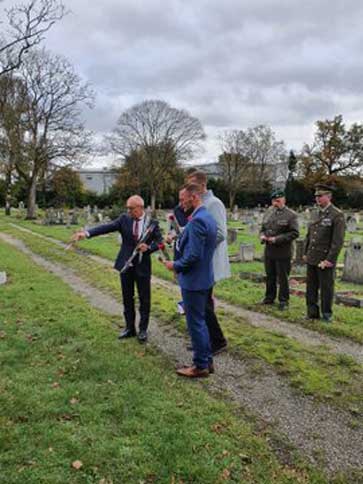 "The Czechs and the English are different. We are more open, but I have found many things that are similar between Czechs and West Ham supporters. This spontaneous, direct approach and pure emotion are things we understand perfectly and things I see now I am in this West Ham environment.
"When Tomáš Souček first came, I consulted with Petr Čech and he was a bit sceptical because it's very difficult for a Czech player to come here in the middle of a season and settle in with the others.
"At Slavia Prague he was the No1, but here he needed to gain the confidence of his new teammates. He struggled a lot at the beginning and the first goal he scored was an own-goal!
"I was with him spiritually every day and during every match and I called him and messaged him before every match and we were exchanging views, and the same has happened with Vladimír Coufal.
"I found that the two communities of Slavia and West Ham have integrated and there is so much understanding, so much sympathy and so much support. I never saw anything like this before in my life and it's giving me pleasure and hope and I am happy to be part of this. It's fantastic and I am enjoying it so much."
We know that Tomáš and Vladimír are not just fantastic players, but fantastic people who are doing great things for our Club and their country…
"They are great people and I like them because they are very spontaneous, and they are realistic. They are working hard and sometimes David Moyes says he even has to send them off the pitch because they are doing more and more and more!
"They are stable, they are responsible and do everything for the team.
"They are happy here with their families, enjoying life and learning the culture, while they are also keen to represent the country they come from and show respect to the traditions.
"They know we have a tradition from the Second World War with soldiers and especially pilots fighting alongside the British here and this is a very strong part of our history and they respect this history, which creates a wave of sympathy in my country.
"To make it short, they are helping me a lot in my work to bring both nations together. They are great Ambassadors."