Foundation
Foundation continues to stay connected with young people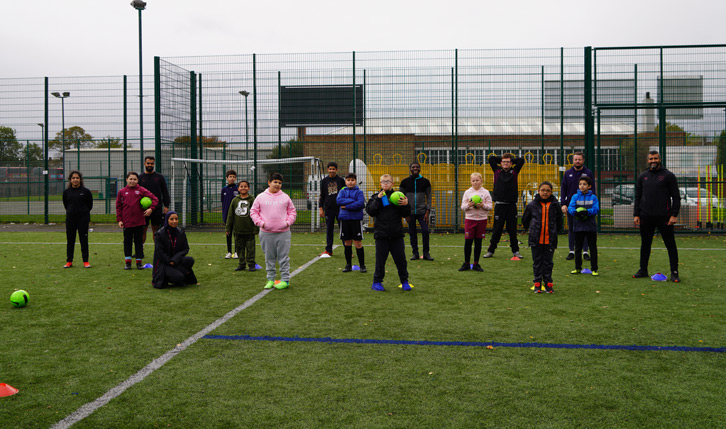 The West Ham United Foundation uses the power of elite sport to offer new opportunities across the local community, and with over 30 inclusive programmes running throughout the year, there is something for everyone.  
A recent survey showed that 80% of young people suggested the COVID-19 pandemic had made their mental health worse, with 87% of respondents saying that they had felt alone or isolated during the lockdown period. 
As we reach the end of the first week of the latest lockdown in England, we are showcasing a small selection of initiates run by the Foundation to help support the young people of east London and Essex. These programmes help young people to recuperate after an unprecedented year whilst taking direct action to drive their aspirations for the future.
Premier League Kicks and Children in Need Personal Intervention Programme
Working alongside the Premier League, the Foundation delivers Premier League Kicks across east London and Essex, after expanding last October to provide an increased selection of inclusive sessions.
Aimed at eight-to-18-year-olds, Kicks engages young people in positive activities through their passion for football, whilst also addressing topics from equality and inclusion to youth violence and knife crime. 
The Children in Need Personal Intervention Programme was put into place as a supporting model to the Kicks initiative and uses intensive mentoring to guide 10-14-year-olds who may be at risk of becoming extremely disengaged, conducting anti-social behaviour or following a negative path. They may have begun to stop attending school, present behavioural issues or be facing detention. Due to these individuals not being able to receive the necessary support in larger group settings, the Foundation offers them one-to-one mentoring sessions to have a supportive figure to listen, understand and help them to fulfil their potential on a positive path. 
Gradually, the mentor will help the mentee to create a personal development plan which helps to convey and shape some of their aspirations and aims for the future. Alongside this, the mentor will also support them in starting to engage with new activities and clubs. 
For more information email [email protected]
Film School
With the arts being one of the sectors most effected by the COVID-19 pandemic, the Foundation is providing support to aspiring film makers in east London. The recently launched Film School provides 16-24-year-olds in east London the opportunity to be mentored by some of London's best professional filmmakers, with the aim of them producing their own music video.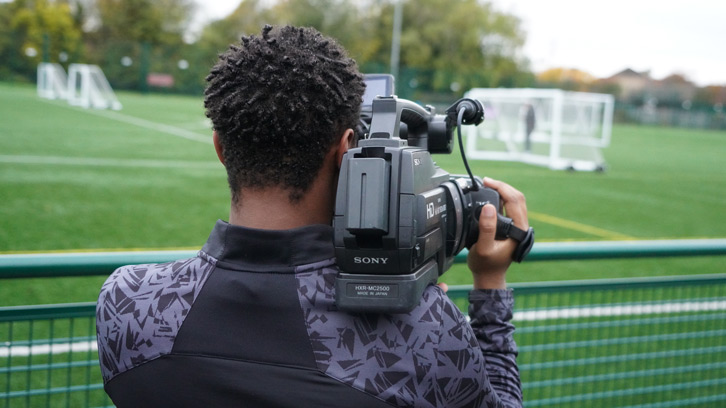 The eight-week programme consists of weekly workshops, with participants also being matched with graduates from Creative Wick's Music Academy to provide support. In addition, the programme is delivered alongside Mainyard Studios, Alias Hire, Studio 9294 and Openvizor to support with professional insight and equipment requirements.
To find out more about the Film School, email [email protected]
Advantage
The Foundation recently launched the Advantage programme, which works with young people aged between 14-21-years who may be suffering with mental health issues due to the COVID-19 pandemic.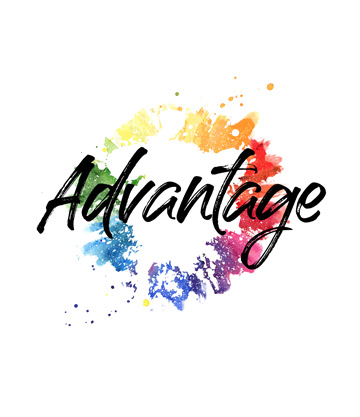 Megan Highcock recently joined the West Ham United Foundation as a Youth Worker to deliver the Advantage programme to those in need. Launched in October, the Advantage programme will see young people referred to local CAMHS from a school, youth club or GP doctor and those assessed with a mild to moderate mental health need, which has been brought about or worsened because of the COVID-19 pandemic, will be invited to join the programme.
From there they are matched with one of the associated football clubs' community foundations; Newham – West Ham, Hackney – Arsenal, Waltham Forest – Leyton Orient. At this point the individual receives an initial consultation with a support coach followed by training and mentoring and is subsequently entered into a selected scheme which matches their goals, whether it's on or off the pitch – receiving consistent support throughout. 
Megan spoke about the importance of the Advantage programme, and youth work in general, saying: "I love youth work because I think it's really important that all young people can have access to the support and the opportunities that it offers. 
"That's why I'm really excited to launch Advantage as it's about helping young people get back on track and achieve their goals as well as providing mental health support." 
For more information on the Advantage programme, please contact [email protected] 
Young Adult Diabetes
The Foundation partners with Barts Health NHS Trust to provide support to young adults in Newham with diabetes. The service aims to help those with diabetes to live normal, healthy lives, whilst providing advice on managing sugar levels, as well as some additional impacts of the condition, including eye and feet problems and nerve damage.
The service also provides participants with opportunities to socialise with each other at virtual peer support groups and social support sessions.
Omar Siddick, Youth Worker on the Young Adults Diabetes programme, spoke about the success of this service, saying: "We currently have a total of 55 participants aged 16-25-years-old. Through COVID-19 we have supported the young people via telephone and virtual contact."
Events are a key part of the programme and participants have received an array of experiences to date, including rock climbing, virtual cooking, and employability support.
To find out more about the Young Adults Diabetes provision email [email protected]