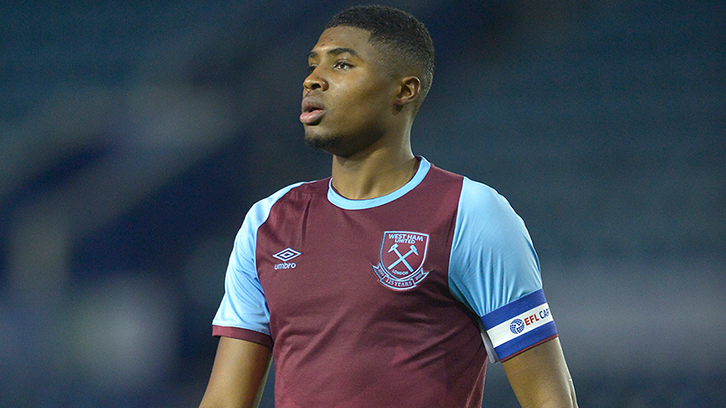 The pathway to becoming professional is a vast one for any aspiring footballer, let alone an aspiring Premier League player.
Academy of Football graduate Ben Johnson has trodden those very steps, having been with West Ham United since the age of seven and undergone the full process from schoolboy footballer right the way through to Academy prospect and, ultimately, top-flight talent.
Now an established member of West Ham United's first-team squad at just 20 years of age, Johnson has told whufc.com how delighted he has been to see fellow Academy players Harrison Ashby, Ajibola Alese and Emmanuel Longelo all make their senior debuts earlier this season in the Carabao Cup, and reacted to the news that 17-year-old defender Jamal Baptiste has signed his first professional contract in football...
 
How are you enjoying this season so far, being a regular part of the first-team squad?
"I think it's always enjoyable when you're in a team that give you confidence in training and in games. We've played most of the top seven from last season so far, and done really well, so in that aspect, it's definitely good to be involved in that. 
"Training's been really good, like really good! It's probably the best period of training since I've been over there, so it's really good to be involved in the first team and hopefully be involved to the end of the season and get some more games."
Manager David Moyes has spoken about wanting a young, hungry squad to compete in all competitions. At the core of that, we've Academy of Football graduates like yourself and Declan Rice, as well as plenty of other young players. Do you feel that hunger within the team this season?
"Yeah, I think that's what you need. You need a core group of young players who are hungry to succeed. I've taken the words out of his mouth, but that is really pertinent I think because the Premier League is so fast, so intense, you need players who are in their prime, but you also need players who are coming through and are young and athletic. 
"That's how you get the points now really: defending well, defending strongly, and then being able to attack quick on the counter-attack or through running in behind. You see with all the top teams now, all of their players are athletes, so the team that we're trying to create and the way the manager's going about it is definitely going to be great for the coming years."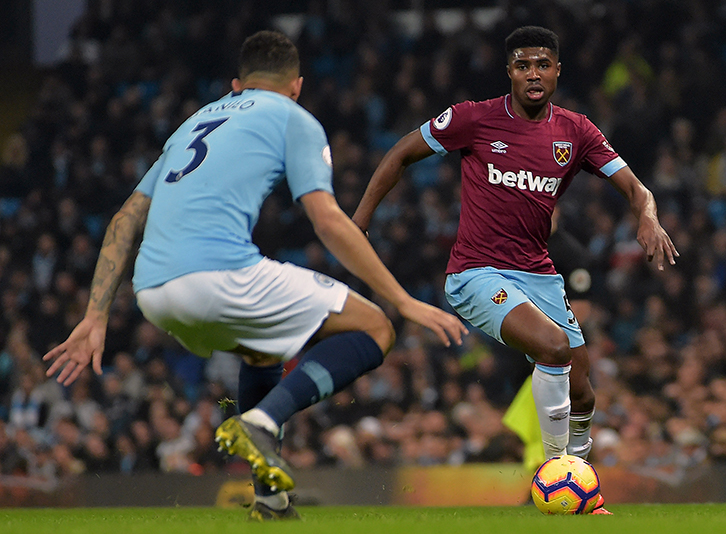 In September, we saw three Academy debutants in the Carabao Cup – Harrison Ashby, Ajibola Alese and Emmanuel Longelo. As a defender who has gone through that transition yourself, how did that make you feel?
"For me, it's really positive to see more boys coming through and more boys getting their opportunity. 
"I think as long as you work hard, and you're honest each and every day in training, in games and in your development, I think you'll always get an opportunity in the first team, whether that's in a cup game or whether that's in the league.
"The programme which is put on by all the staff at the Academy – how we're treated and how we're taught to be make the step up – makes it an easier transition. When you see Harrison playing, he played really well. Aji did as well – and you wouldn't necessarily associate that with their first games, their debuts. They were so comfortable when they were playing, and Manny coming on as a substitute did well.
"I think it's a really positive thing to see more players coming through. For me, you don't just want yourself to come through and experience it; you want others to come through and experience it with you, and hopefully I'll play more matches in the first team with these players."
It's been announced that Jamal Baptiste has signed his first professional contract as a footballer with West Ham United. How big a chapter does that open, a first professional contract in a young player's career?
"I think for Jamal and his family, huge credit to them and to him for all of the hard work that he's done. He's been fast-tracked into the U23s as a young boy, which is extremely hard to achieve, so definitely a big congratulations to him.
"Signing your first professional contract is fairly daunting! Jamal's still really young – obviously he's just turning 17 – but I think he'll be able to manage. 
"There are things he needs to tidy up on, but you can see he's got all the raw materials to go all the way and hopefully he gets more training time with the first team as well so he can brush up on a few things. 
"Some would suggest he's still probably got another three or four years of development until you could say he's just about ready to play, but that breakthrough could even come earlier or even come later. He's got a lot of time on his hands, so hopefully he just uses that time well."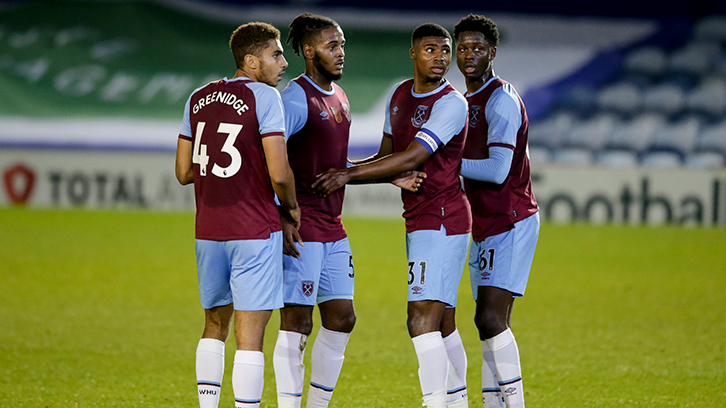 Having been involved in the first-team set-up for a few seasons now, what kind of impression are the Academy lads – Harrison, Manny, Conor [Coventry], Aji and Jamal, to name just a few – making in training?
"From the perspective of the fans, with an Academy graduate, they always know what they're going to get from them. 
"As you see with Dec, you know what you're going to get with him: hard work first, with me hard work first, and I see from Harrison, Aji, Conor, Manny, hard work first. From there, their ability will come through.
"I think I can help them, and they can even help me, even though they're younger than me. It's just really encouraging to be able to share memories with these guys, because it's a massive thing: not many people our age can say they've played for West Ham United or played in the Premier League or in the Carabao Cup, for example. It's an amazing feeling."