#ThrowbackThursday has seen us reflect on an unforgettable victory over Tottenham Hotspur - the 3-2 Carabao Cup success at Wembley Stadium in October 2017.
We've already shared extended highlights and the best images from the game with you, and here's how the protagonists themselves remembered the night...
Declan Rice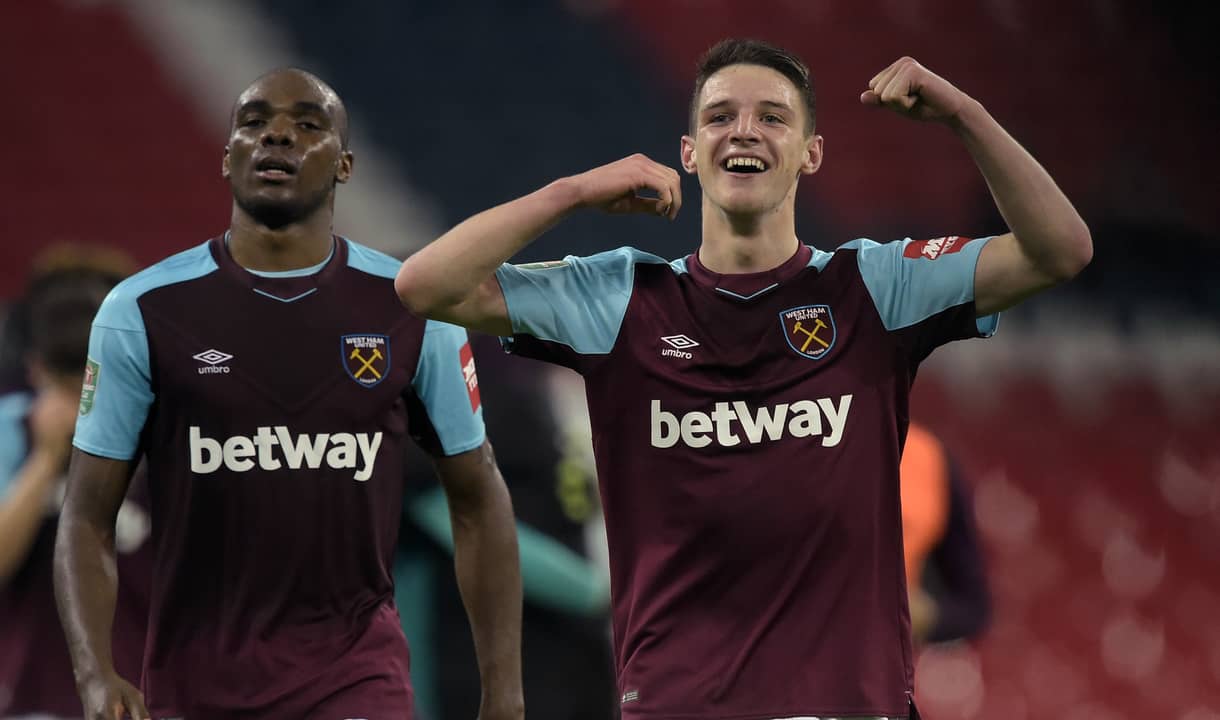 Declan Rice might be used to playing at the National Stadium now, having turned out there twice in the white shirt of England - and twice for the Hammers - but his first experience of Wembley was one which will always live with him...
"Being my first game at Wembley, after coming here to watch as a fan many, many times, to get onto the pitch and beat Tottenham was an amazing moment for me.
"After the first half, most people thought we were down and out, but we had a big get-together at half-time in the changing room and second half we came out and showed what we're about.
"I've never been part of something like this before. I can't stop smiling. It's the best night of my life!"
For Rice - who was playing just his eighth senior game for the Hammers - the experience was one he has taken forward since.
"It was kind of one of those games where you think to yourself 'There are fans here, people are watching, we're Premier League footballers and we don't want to embarrass ourselves, so we've got to come out and show what we're really all about', and in the second half that's what we did.
"We had us three (Rice, Cheikhou Kouyate and Angelo Ogbonna) and Andy [Carroll] dropping in at times at the end. I've never experienced anything like that, with Premier League stars on top of me.
"It was amazing to be marking those types of players, taking in how they move. It was a great experience for me."
Slaven Bilic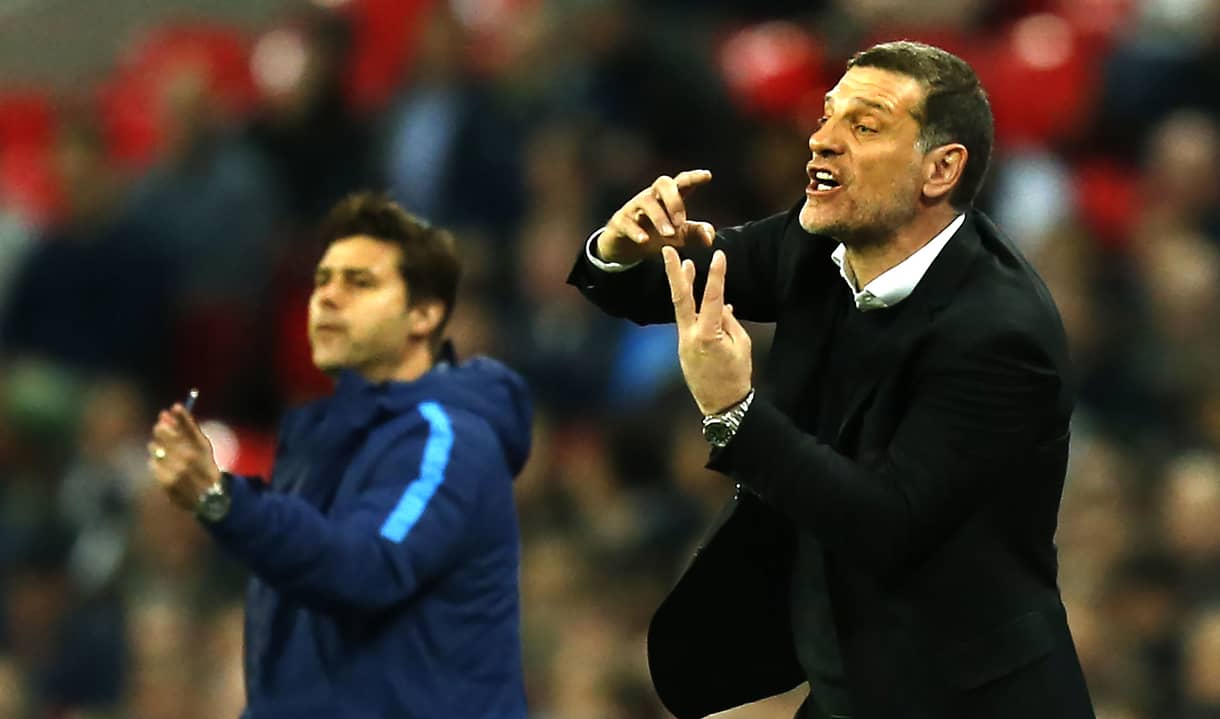 Slaven Bilic found himself under pressure heading into this Wembley clash, following the Hammers' slow start to the campaign, so he was full of pride for their character in coming from behind to defeat their London rivals...
"I'm very, very proud of the whole team. We told the guys at half-time that we had to do some things better when they had the ball and, to be fair, the crucial thing was to be more solid, close them down and not let them play in their little pockets.
"I was calm. I was confident because I didn't think our first half was that bad. It was a bad first goal to concede and it was bad that we conceded a second one because we were all behind the ball but gave them too much time.
"We had to close those pockets of space that Alli and Sissoko were using and Fernandes and Lanzini did that really good in the second half. Then, when we came into those attacking positions, we asked for better balls in and we had that, which gave us the confidence. We were all composed and calm.
"I was very calm. I just wanted us to win the football game and play with pride."
Angelo Ogbonna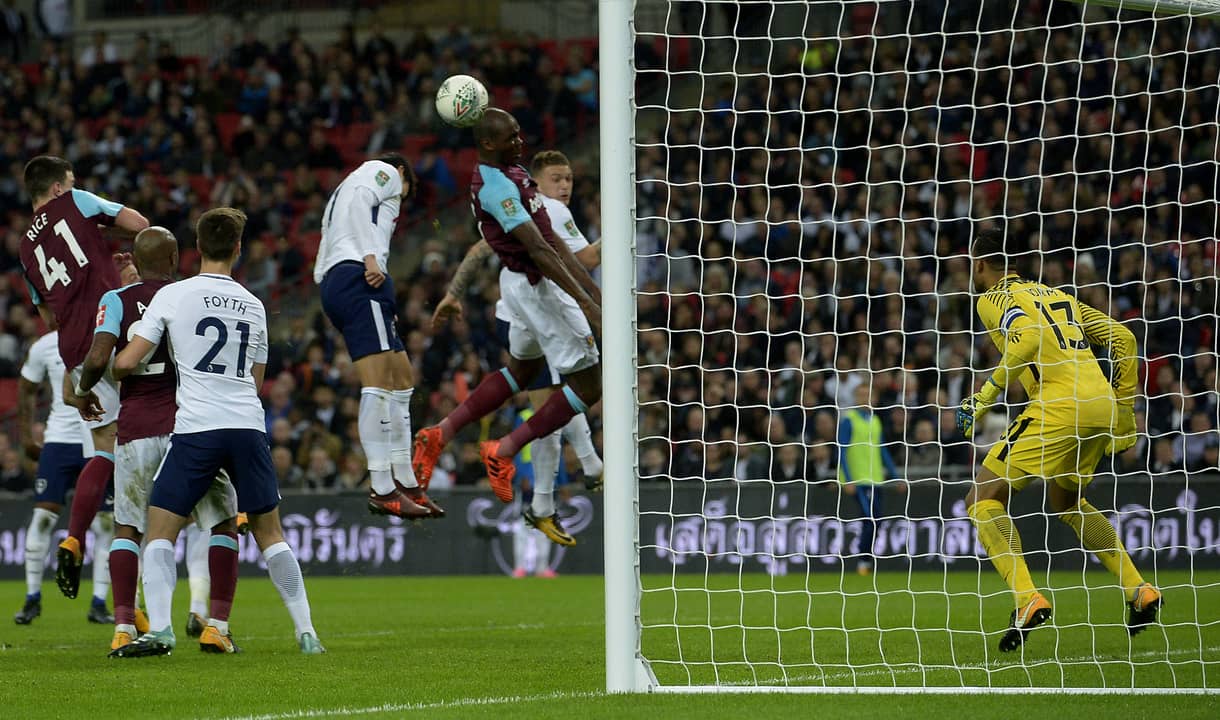 We'll leave the final word to match-winner Angelo Ogbonna, who also scored a famous clincher in an FA Cup replay win over Liverpool two season before...
"It was so incredible. It was a really special night and the way we got back into the game was just incredible. Nobody expected that when we were 2-0 down!
"It was so important for us in this situation we are in, to get the victory. I guess it is not that common for defenders to score so much in cup competitions like this!
"But for me, now I have scored two winners in them and I am very happy. They are both very, very memorable and special for me.
"For me, it is better to focus more on defending but still of course, at Wembley, a huge stadium with a history, it was a great moment for me. More importantly, it was huge for the team and the Club."