Interviews
Paolo Di Canio: The moment is to stay united and stay together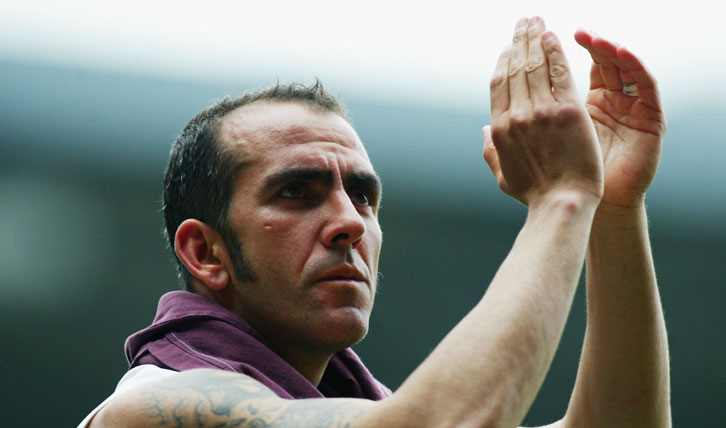 Paolo Di Canio has shared a message of support and unity with his fellow West Ham United supporters during an interview with talkSPORT.
Speaking to his one-time Hammers teammate, long-time friend and talkSPORT presenter Trevor Sinclair, the Italian's love and regard for the Club he represented 141 times between January 1999 and May 2003 was clear.
The Premier League is among the many football competitions currently suspended due to the outbreak of coronavirus (COVID-19), meaning West Ham's quest for safety will resume at a later date. When it does, Di Canio has urged the fans with whom he shares mutual respect and affection to continue to show their loyal and valuable support to their team.
I want to say be smart, be intelligent and show respect for the others. We are all together, we are all brothers in this moment and we will go out from this moment and we will hug together again

Paolo Di Canio
"We need to be a unit," said Di Canio, speaking by phone from his home in Italy, which is currently in a state of lockdown in a bid to slow the spread of the virus. "It's obvious that everybody expected a better season – the Board didn't want to see West Ham there, and also [nor did] the fans. I can understand the frustration but now is the moment, I hope, when the season starts again, to get close, because everybody loses if West Ham go down.
"So, the frustration is OK, but it is not the moment of the polemical in my opinion, but to push all in the same way to maintain and to save West Ham, because West Ham has got incredible quality and incredible potential for the future to finish in the top eight.
"The Club obviously spent big money in the last two years. It didn't pay, unfortunately at the moment, because we had many problems, but the future will be green in my opinion.
"So, the moment is to stay united and stay together."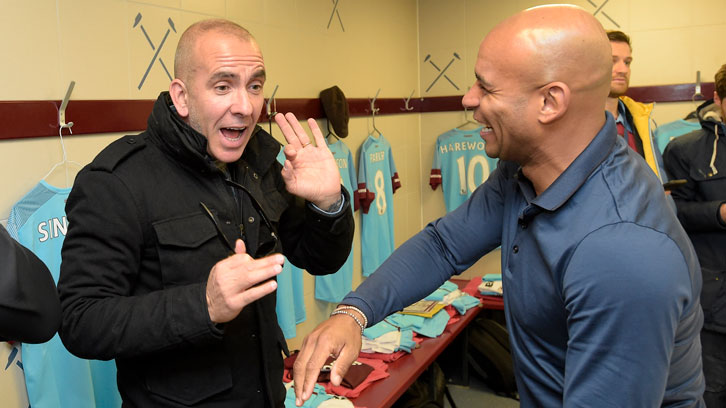 Now 51, Di Canio spent more than a decade living and working in Britain, playing for Celtic, Sheffield Wednesday, West Ham and Charlton Athletic before returning to manage Swindon Town and Sunderland.
During that time, he developed a strong bond with the people of this country and urged the British people he loves to take care of themselves and each other during what are uniquely challenging circumstances.
"I received a lot from the British period in my life, from Scotland to England – eight years as a footballer and three years as a manager – and I'm not going to forget that, because a long part of my life has been there," he said, with trademark emotion in his voice.
"It was a unique experience and for this reason I call Britain my home. It's not my second home. After Italy, it's my home. When I go back to England or Scotland, I feel like I'm going back home and that is an incredible feeling and for that I feel like a lucky boy, a lucky man.
"I want to say be smart, be intelligent and show respect for the others. We are all together, we are all brothers in this moment and we will go out from this moment and we will hug together again. God bless England."