David Moyes is looking forward to seeing his West Ham United team give Manchester United a real test at Old Trafford on Wednesday evening.
The Hammers manager returns to the club he managed in 2013/14 knowing a point or better will definitely confirm West Ham's status as a Premier League club for next season.
And, with three wins and 12 goals scored in their previous five games, Moyes is looking forward to seeing how his team measure up against Ole Gunnar Solskjær's exciting Manchester United side...
We will give it a good go at Old Trafford
The maths tell us the job isn't done yet so we've got to prepare and ensure we're ready for the next game and take the three points if we can.
We've not changed out approach. We've trained every day and prepared hard because we want to get better, not just for this season but for the future.
Going to Old Trafford is always a great experience and we want the players to go there and play well and show what they can do.
Old Trafford is extra-special for anybody. It's such a great place to go and first and foremost it's a wonderful club, it's a brilliant place to be and the biggest club in the world, for me, because of what it stands for.
It's never an easy place to go and play, but we'll go up there and hopefully give it a right good go.
Ole Gunnar Solskjær is following Manchester United's values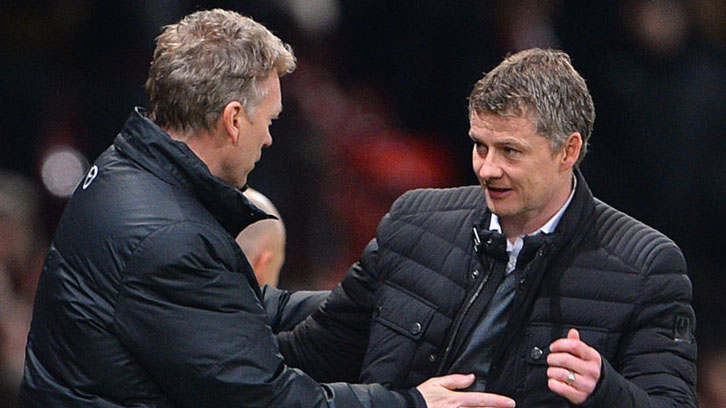 Like me, Ole probably had a difficult start, but the difference between Ole and me is that he's been given time, but I have to say he's doing a really good job.
They're bringing players in a lot of players from the Academy, which Manchester United have always stood for. They've always had great values over the years, have Manchester United, and one of the biggest ones was always trying to promote their own young players and they've some got some really exciting young players of their own now.
We need to build a winning culture
That word 'integrity' has been used a lot, but you couldn't question us. We've been on the ball from game one and we will be until the end and I expect us to win every game.
We want to get away from being a club who just win when we need to, to a club who wins all the time and get more regular wins under our belt
That culture needs to change at this Club and we have to show what we can do. We need to go out and play well.
I'm excited by the future. I'm hoping we can try and make a difference, but sometimes small steps are all you can take at different times, when sometimes people want to see a massive difference.
We need to make some changes here and some of those changes take time to be implemented and operate and I hope we get the opportunity to do that, but time is very hard to ask for and to get in management these days.
I'm really pleased I'm at a great Club with a great history and an incredible fan base which is starved of the real level they want to be at, but I want to give them a bit  of realism as well, which is we have to build this and we have to get better.
I want to do this in a way I see as the correct way, building from the bottom, putting the foundations in and build in the right direction.
If we do that, I think we can start to build a really good West Ham.
Tomáš Souček has made a great impact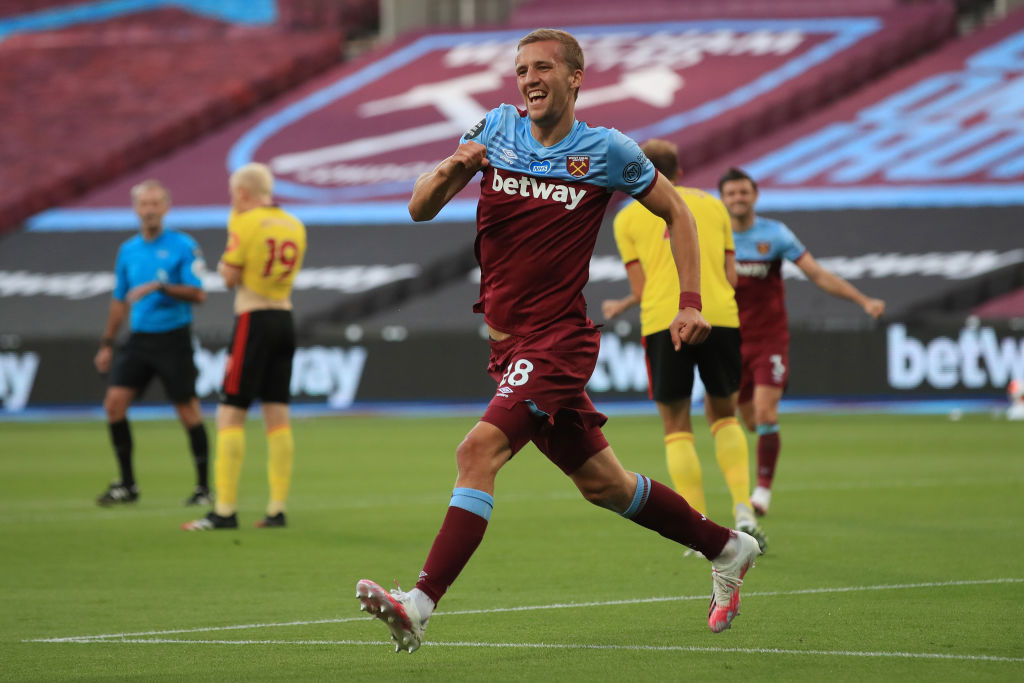 Tomáš Souček was always sticking around. The only way he wasn't sticking around is if we went down or we weren't here, there was a chance he would go back to Slavia Prague, but we always had it in our plans that he'd stay with us. He's a West Ham player, simple as that.
The important thing for any manager is getting recruitment right. If you get your recruitment wrong, you tend to lose your job, so you need them to work for you.
The two boys we brought in in January, Tomáš and Jarrod Bowen, have made a big difference to us and Tomáš is beginning to blossom.
To join the Premier League and make an impact so quickly is not easy. It takes time. Tomáš has certainly helped us and without him, I'm not sure we'd definitely be a Premier League club, which of course we are still not guaranteed to be.
We're going to try to look to bring up some other ones, of course we will, but we're not daft and we know you don't always get them right. That's impossible, but the more we can get correct, the better we can hope for going forward.
The Championship is a division I have always looked at for talent
Looking back over my time, I look at people like Phil Jagielka, Joleon Lescott, Tim Cahill, Andy Johnson, Leighton Baines who I have picked up over the years. You get the ones you think are going to be good for your team, and it doesn't happen every year. Sometimes you get none, other years you get two or three you'd like to sign.
I always used to think 'Where do players come from?' and they either come from your Academy or you have to go and find them from the lower leagues. We shouldn't forget there are so many good players and young players in the lower leagues who, given opportunities, would do themselves justice.
We're going to look but we don't always take everyone we see and we don't always sign them.